A historic hot spring resort that dates back 1,800 years, Tsuetate Onsen boasts one of Japan's most abundant hot springs with a temperature of around 98 degrees Celsius. The famous steam bath said to have an even older history than soaking baths, takes advantage of the plentiful and high-temperature waters, and is enjoyed by lying down in a room filled with steam from the hot spring. It is a popular bath for its detoxifying and skin-beautifying effects.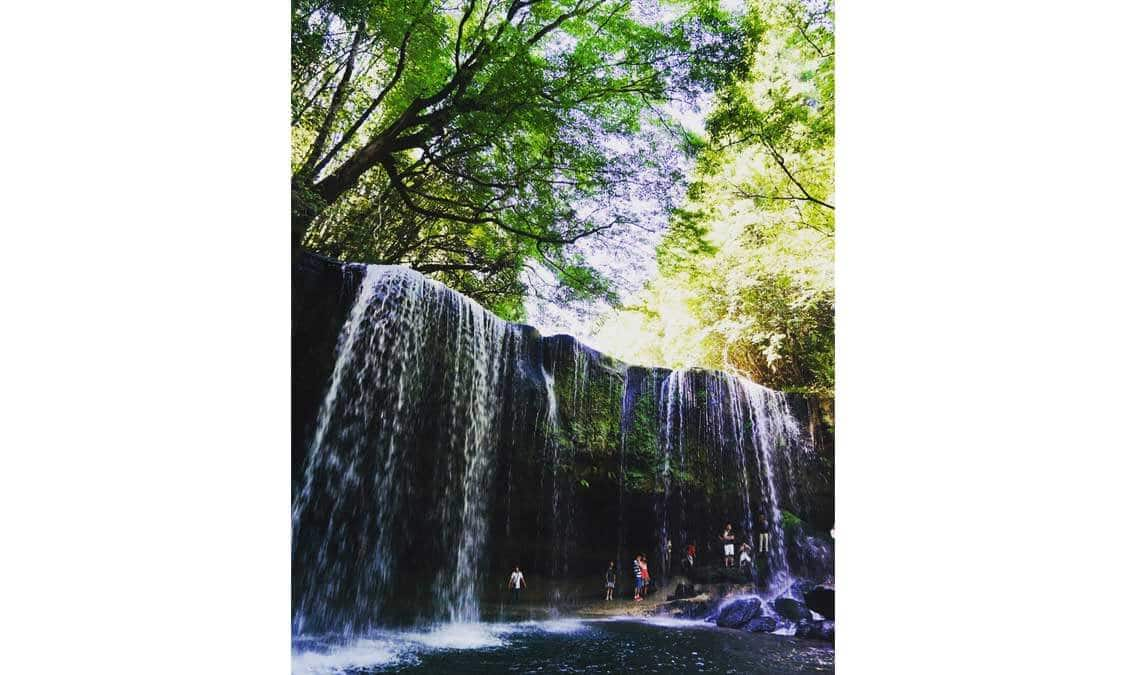 Just 10 meters tall yet 20 meters wide, Nabegataki Falls is like a broad curtain of water. Because you can walk around behind the waters, it is also known as the "waterfall view from the other side." Relax in the soothing atmosphere of soft sunshine streaming through the cascade of waters. During the spring for a limited time, the waterfall is lit up from the other side and creates an even more mystical scene.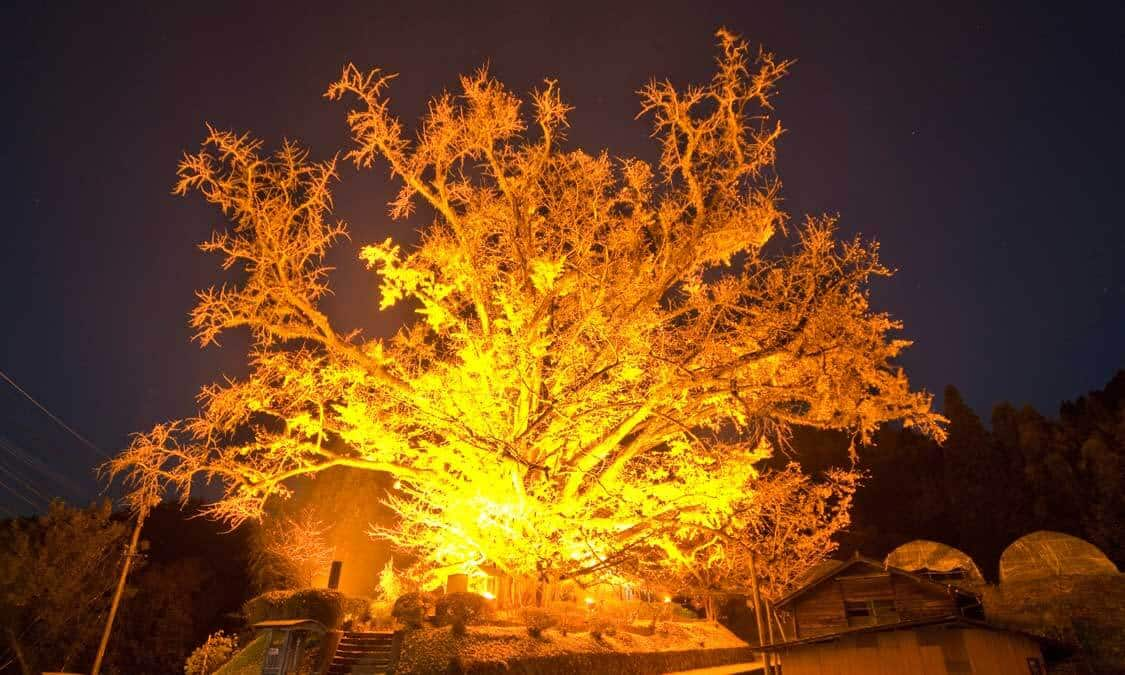 Great ginkgo tree of Shimojo
Designated as a natural monument of Japan, the great ginkgo tree of Shimojo is the largest in Kumamoto Prefecture and is said to be over 1,000 years old. Enjoy a fantastic view of its beautiful golden leaves lit up at night in late fall.
Location
| | |
| --- | --- |
| Name | Tsuetate Onsen |
| Website | https://kumanago.jp/en/spots/hotspring/search/?onsen_id=5 |
| Address | 4173-5 Shimojo, Oguni-machi, Aso-gun, Kumamoto (Tsuetate Onsen Tourism Association) |
| Access | Approximately 1 hour 30 minutes' drive from Aso Kumamoto Airport |
| Inquiries | TEL: 0967-48-0206 (Tsuetate Onsen Tourism Association) |