The hot spring of Yamaga Onsen is known for its skin-beautifying effects. The resort town evokes the atmosphere of Japan in the Edo period (1603-1868) when it prospered as a post town on the Buzen Kaido Road. There is much to see, such as the Yachiyo-za Playhouse built in 1910 and the Sakurayu Onsen bathhouse that was revived decades after its closure.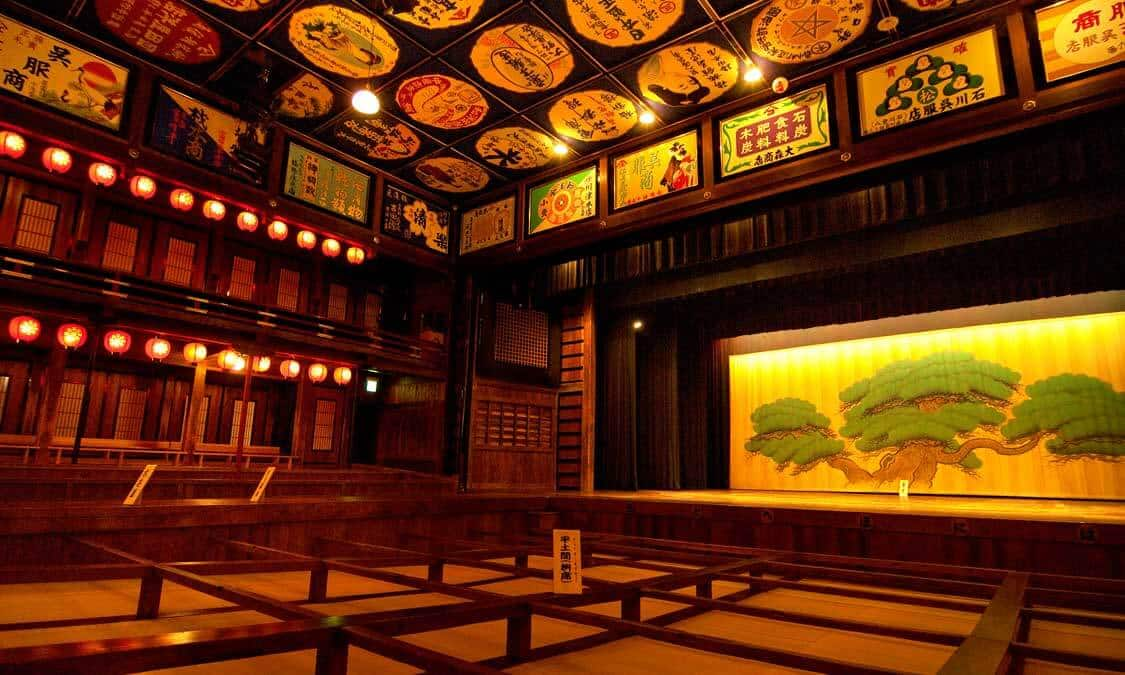 Yachiyo-za Playhouse, an Important Cultural Property of Japan
A playhouse with a retro atmosphere, Yachiyo-za was established by local businessmen in 1910 and made Yamaga a popular destination. However, the playhouse got left behind in the times and was abandoned, until it was revived by the residents in 2001. A guided tour of the resurrected playhouse is also available.
The Yamaga lantern is a delicate craft made from washi, or traditional Japanese paper, that has been manufactured since ancient times around the city of Yamaga. It is an elaborate reproduction of actual buildings in 1:20 to 1:30 scale using only washi and glue. One such artwork is the Kanatoro (golden lantern), which is worn on a woman's head when dancing in the Yamaga Lantern Festival, a summer feature of Yamaga. There is also a tour program that includes both a tour of Yachiyo-za and watching the Yamaga Lantern Dance. Travel back in time as you watch the beautiful lantern dance in a special atmosphere.