The uninhabited island of Otojima - Limitless possibilities for play
An icon of the town of Kadogawa, "Otojima" is an uninhabited island in the middle of Kadogawa Bay. With a circumference of 4 km and the highest point of 80 meters above sea level, it looks just like the island from "Hyokkori-Hyotanjima", a popular Japanese TV puppet show. Here, we present Otojima, which is bound to stir up a spirit of adventure in anyone, child and adult alike, who steps foot on the island, along with information about the campground on the uninhabited island that is open for a limited time over the summer season.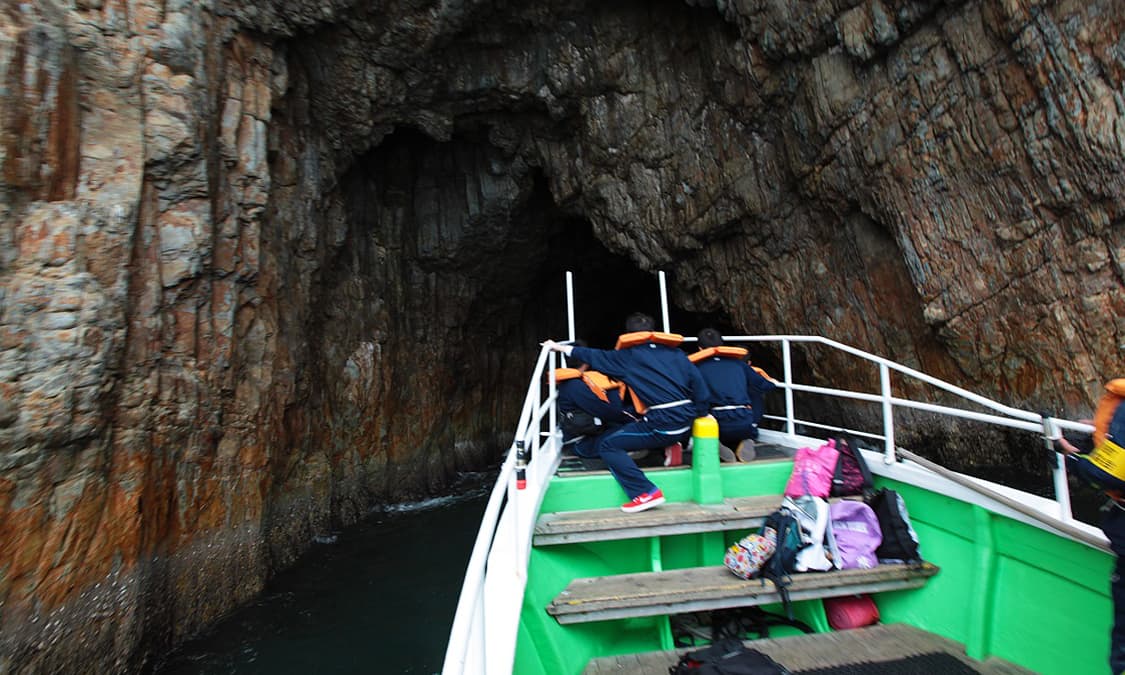 First, let's do a circuit around the uninhabited island of Otojima by boat. Most of Otojima consists of columnar-joint bedrock. The rocky coastline has been carved out by the rough waves of the Hyuga Sea, and there are seven sea caves of varying sizes around the island. In particular, local legend has it that a cave called "Keya-no-Oto", on the island's eastern side was once a pirates' den. When viewed up close, the atmosphere that envelops the cave adds conviction to this story.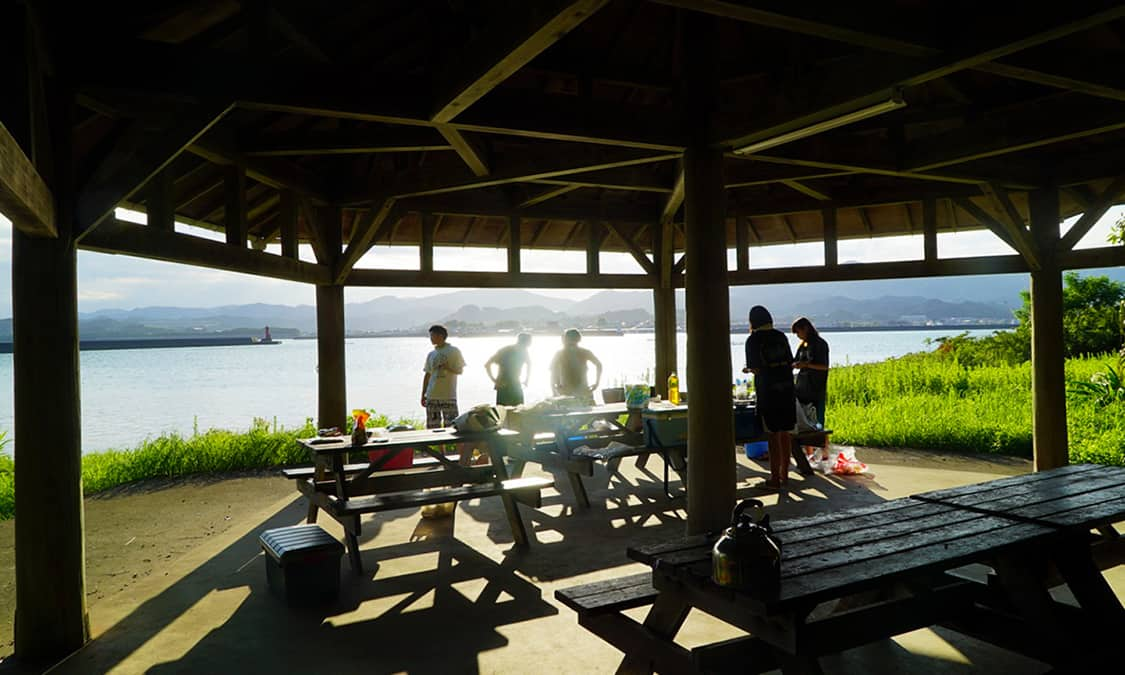 On the island itself, you can enjoy swimming on the beaches on the eastern and western sides, as well as fishing off the embankment and the shore. Trek the walking path that circumnavigates the island, or tries some bouldering on the rocks near the eastern beach. The entire island is packed with ways to enjoy the outdoors. The possibilities for play on Otojima are limitless. Thinking about what you can do and what you want to do while on the island is part of the fun.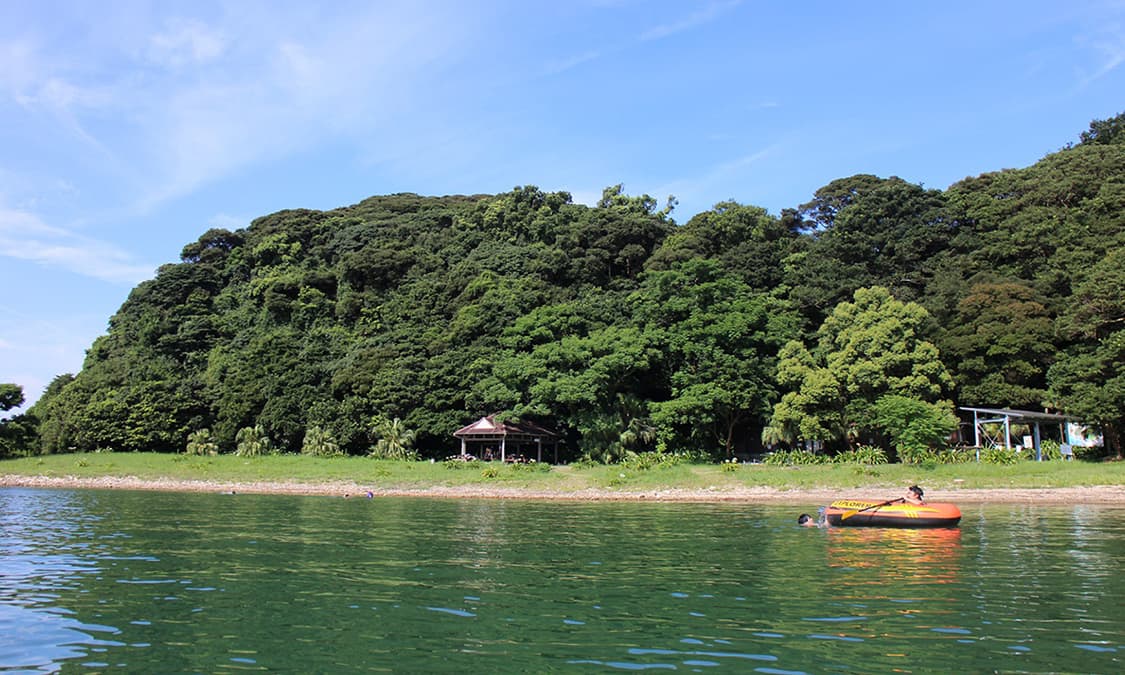 The greatest appeal of the uninhabited island of Otojima is the campground that opens for a short time during the summer months. There are six bungalows and nine tent decks on the island, and with tents and other camping equipment available for hire, you can enjoy camping without fuss. The campground is open from July to August, so why not come and experience some time away from every day here at Otojima?