Goto is home to a number of beautiful beach resorts. Among them are Takahama Beach Resort, the most beautiful of all natural beach resorts in Japan, as well as Koura Beach Resort and Kojushi Beach Resort.
A beach with white sands that is the most beautiful among all natural beach resorts in Japan. It is a beach resort that is representative of Goto, known for its shallow, crystal-clear water Takahama Beach Resort
With Saganoshima to the west, Takahama Beach Resort is known for its white-silver sands surrounded by green, crystal-clear water, and was chosen as one of the new top 100 tourist destinations, top 100 shores in Japan, top 100 roads in Japan, and top 88 swimming beaches in Japan.
With well-maintained beach resort facilities and beach houses, it attracts visitors not only within the island but also from throughout Nagasaki and other prefectures.
The color of the ocean seen from Gyoran Kannon Observatory is superb, with the breathtaking sight of deepening colors—from light blue to blue to indigo blue.
A white-sand coastline where you can enjoy swimming and nagashi somen Kojushi Beach Resort
A white-sand coastline where you can enjoy swimming and nagashi somen (noodles in bamboo flume). Just 20 minutes from the city center, it is easily accessible.
Nearby is "Tsubaki Chaya," where you can enjoy great seafood from Goto, roasted at an open hearth.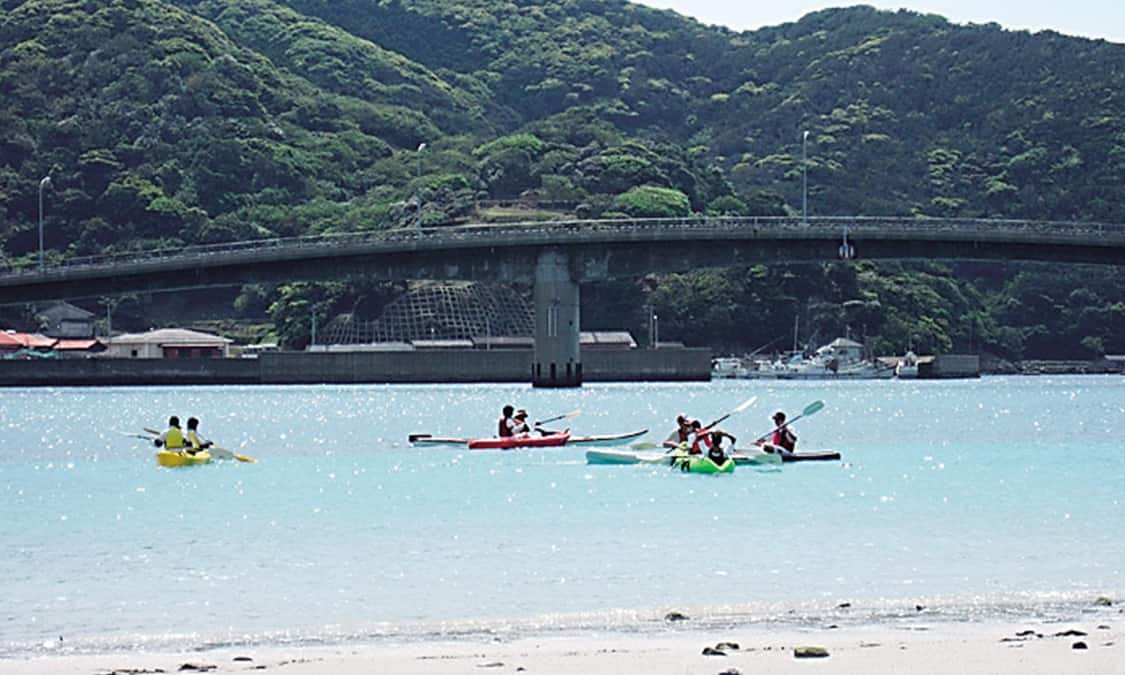 White sands and an emerald-green ocean Koura Beach Resort
A beach located in Tamanoura Bay, facing the gentle waves. The contrast between the white sands and emerald-green ocean is exceptional. As the beach is an enclosed bay with quiet waves, you can also enjoy canoeing (prior booking is required). Showers are also available.
Although the sands are somewhat coarse, it is perfect for families with small children, as there are bathrooms and showers available.
Location
| | |
| --- | --- |
| Name | Goto Islands |
| Web Sites | (In Japanese) http://www.gotokanko.jp/ |
| Address | Goto-shi, Nagasaki |
| Inquiries | Goto City Tourism Association TEL:0959-72-2963 |