City of Matsuura, Which Boasts One of the Finest Terraced Paddy Fields "Doya Tanada", As Well As Parks with a Rich Natural Environment
A magical view of terraced paddy fields, lit with around 3,000 lanterns Doya Tanada
Matsuura City, Nagasaki, has a variety of tourist attractions, including Doya Tanada, which is famous for the "Doya Tanada Fire Festival," and parks where you can fully enjoy nature.
Doya Tanada is said to be one of the finest among the top 100 terraced paddy fields in Japan.
In the rice planting season from the end of April to the beginning of May, around 400 plots of paddy fields glisten in the light of the sunset.
The sinking sun, the shadow of the island cast on the ocean, and the beautiful contrast with the terraced paddy fields....
Many photographers gather from around the country to capture this moment.
The "Doya Tanada Fire Festival" is held in September. The terraced paddy fields are lit by around 3,000 lanterns as the sun sets on them, creating a magical view.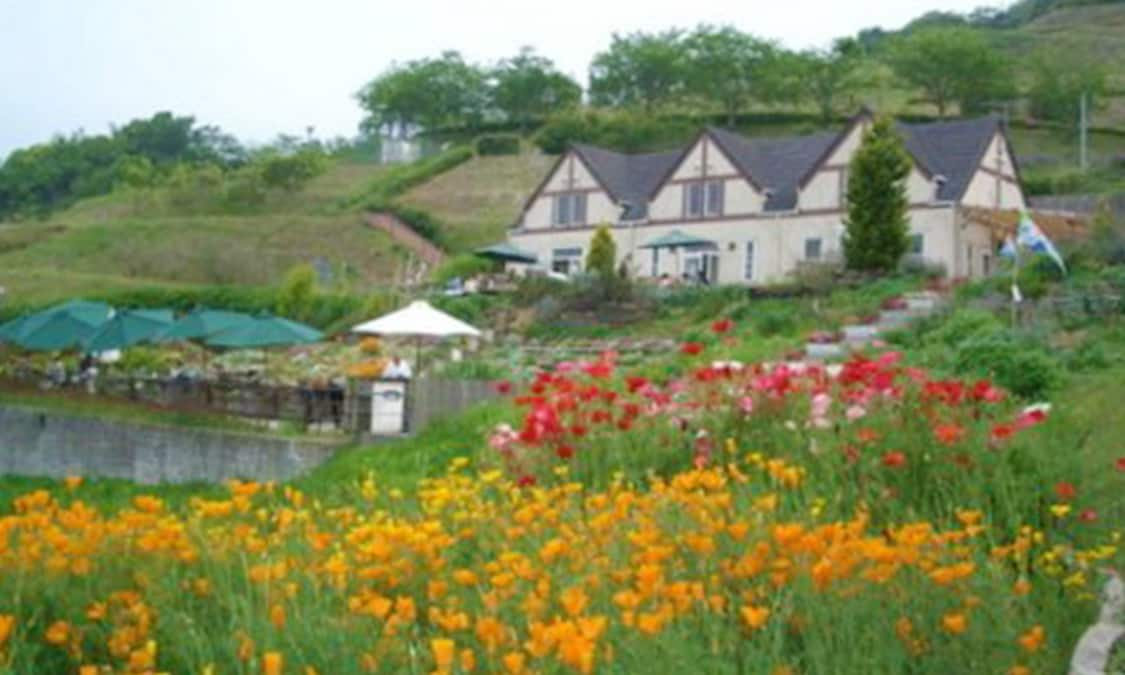 A bird's eye view of Iroha Island, also called the "Mini-Kujuku Islands," and located about 5 km away from Fukushima Ohashi, charms all visitors.
Seasonal cherry blossom viewing at Oyama Park is spectacular, with the full-blown cherry blossoms matching the look of Iroha Island.
The view from the elevated observation deck is particularly magical, with pink blossoms set against a blue ocean.
A monument engraved with waka (a Japanese poem) was erected in memory of Enryo Inoue,
who was a Doctor of Literature who visited Fukushima as part of his lecture tour around the country from August 4 to 7, 1906.
He wrote a waka about the scenic view of Fukushima at the time.
The area has been designated as Genkai Quasi-National Park, and features an elevated observation deck, open-air stage, playground equipment, and a management center that doubles as a shop.
During the "Fukushima Cherry Blossom Spring Festival," various events attract many cherry blossom viewers.
Located at the center of Matsuura, a park rich in nature with around 110,000 azaleas in full bloom in spring.
The area is called Furosan (mountain of eternal youth) after the legend of Jofuku, who, on the orders of the First Emperor of Qin to find an elixir of immortality, climbed this mountain in the third century BC.
This is one of the settings of the "Jofuku legend" that can be found around the country.
The ocean as well as the city area of Matsuura can be seen from the 288 m high mountaintop. You can capture the 360-degree panoramic view before your eyes.
There is also an area for children, with facilities for grass skiing as well as various playground equipment.