Hirado, an Island of History and Adventure
Hirado Dutch Trading Post
The Hirado Dutch Trading Post was built even before Dejima, Nagasaki, in a period when interactions between Japan and Holland were at their peak.
In particular, a warehouse was built there in 1639 for the purpose of storing a vast amount of traded goods.
Currently, it exhibits historical materials or goods related to trade at the time.
The Sakigata-cho area, where the Hirado Dutch Trading Post is located, flourished when Hirado was the country's only port of trade with Holland for about 33 years between 1609, when a Dutch ship first entered the port, and 1641, when the function was transferred to Dejima, Nagasaki.
The Trading Post originally started in a private home with a storehouse, but was later rebuilt after demolishing the surrounding houses.
The main building, as well as lodging facilities and a kitchen, were built.
Many wings of warehouses were built to store cargo from trade activities, and in 1639, the "1639 warehouse" was completed. It is said to be Japan's first western stone building.
However, the trading post was demolished in 1641, following orders from the government, and the trading functions were moved to Dejima, Nagasaki.
The Hirado Dutch Trading Post, which opened in 2011, is a valuable piece of architecture as a faithful replica of this warehouse.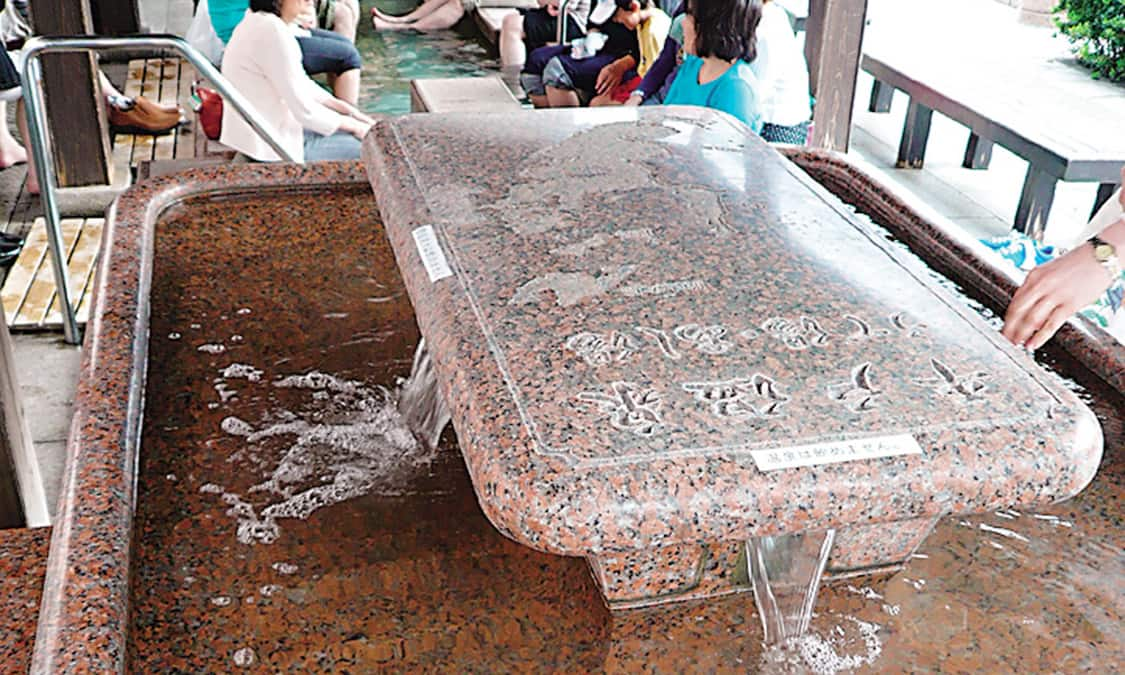 Hirado Onsen Arm Bath and Foot Bath
A unique spot featuring both an arm bath and a foot bath.
Located close to the Hirado Sanbashi bus stop is an arm bath and a foot bath that can be visited free of charge.
The slippery texture of the Hirado hot spring water is said to produce beautiful skin. Thus, the hot spring is also known as "Water of beauty."
The temperature is set between 40 and 42℃, and it is a popular destination, with around 300 visitors per day, many of whom are tourists.
This is a recommended spot for taking a break during your stroll around the city.
Matsuura Historical Museum
A mansion belonging to the Matsuura family, the lord of Hirado. It is now a history museum.
The building was made as a residence for the Matsuura family in 1893 and was also called the "Tsurugamine residence."
Since being opened to the public in 1955 as a history museum, it has welcomed many tourists.
The Matsuura family, since first settling in this land in the early Kamakura period, did not move for over 650 years until the end of the Edo period. As such, many valuable heritages have been preserved, which makes it the most historical museum in Nagasaki.
Included among the museum's possessions are ancient documents, scroll paintings, and armor, designated as cultural properties by the country or the prefecture. In the tearoom, "Kannun Tei," which is located within the premises, you can enjoy tea served in the Chinshin style.