Kyushu OLLE Minamishimabara Course

Kyushu OLLE Minamishimabara Course
"Olle" originated from Jeju Island, South Korea, and the term originates from a Jeju word meaning "narrow alleyways leading from the street to the houses." It's a meaningful word in Jeju, but after being used to name trekking courses it became well-known throughout South Korea. The charm of Olle is that you can take your time and admire the scenery as you walk past such natural settings as coastlines and mountains as well as the alleyways of private houses.
In Mount Noroshi, there used to be a kiln for sending smoke signals to convey information regarding foreign enemies and others to Dazaifu, the regional government in Kyushu. View the landscape that cultivates lettuce in the autumn and winter and potatoes in the spring and summer.
Since the Kuchinotsu Lighthouse was first lit in 1880, it has been ensuring the safe navigation of incoming and outgoing ships. Also, there is the Sezumezaki Lighthouse on the route, making you feel that it is a town of seamen.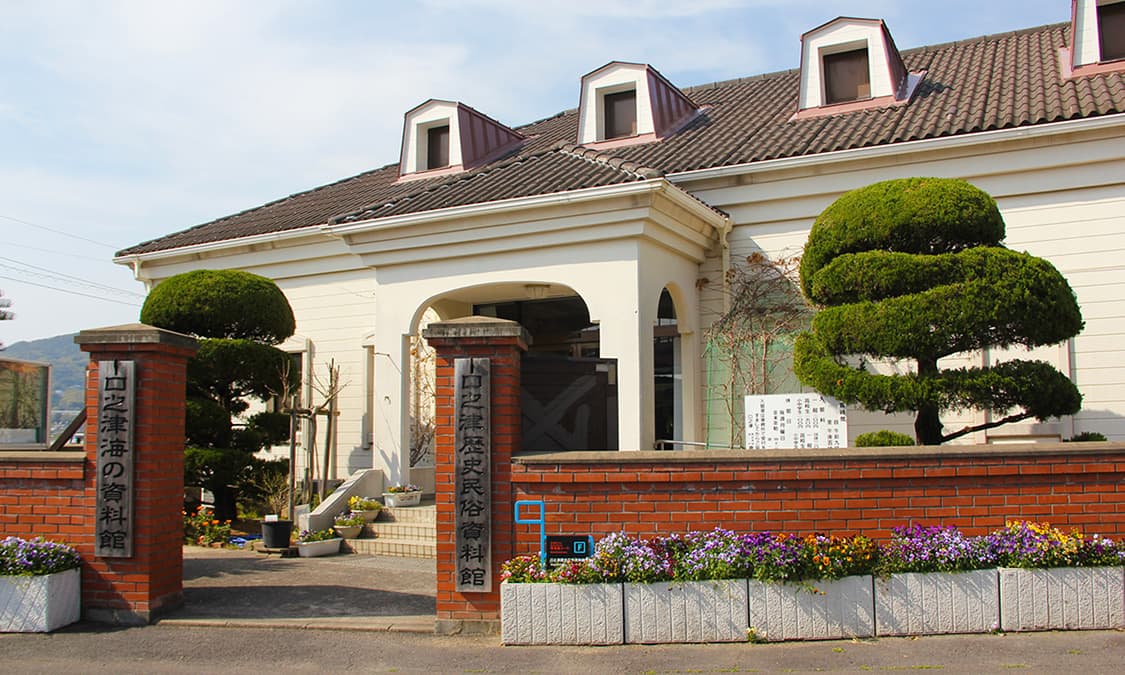 Kuchinotsu Folk History Museum
Situated at the finish point of the Minamishimabara course, this museum enables you to learn about the history of the port city of Kuchinotsu. Visitors can also get the stamp of Kyushu Olle Stamp Rally here.
Location
Name
Kyushu OLLE Minamishimabara Course
Web Sites
(In Japanese) https://www.welcomekyushu.jp/kyushuolle/?mode=detail&id=21
Address
Kuchinotsu-cho Hei, Minamishimabara-shi, Nagasaki
Kuchinotsu Port Ferry Terminal (starting point)
Access

Fukuoka Airport/Hakata Port - JR Hakata Station (Limited Express Kamome) - JR Isahaya Station (Shimatetsu Bus) - Kuchinotsu Ko
Fukuoka Airport/Hakata Port - JR Hakata Station (Shinkansen) - JR Kumamoto Station (Sanko Bus) - Kumamoto Shinko (Ship) - Shimabara Gaiko (Shimatesu Bus) - Kuchinotsu Ko
Nagasaki Airport (Kenei Bus/Shimatetsu Bus) - Isahaya Terminal (Shimatesu Bus) - Kuchinotsu Ko
Oniike Port (Kumamoto) (Shimatetsu ferry) - Kuchinotsu Ko
Fukuoka Airport/Hakata Port - JR Hakata Station (Shinkansen) - JR Shin-Tamana Station (Bus) - Nagasu Ko (Ariake Ferry) - Taira Port (Shimatetsu Bus) - Kuchinotsu Ko




Taxi around the course

Honda Kanko Taxis TEL: 0957-86-2100
Minamishimabara Kotsu TEL: 0957-87-3930
Harajo Kotsu Taxi TEL: 0957-85-2103

Inquiries
TEL: 0957-73-6632 (Minamishimabara Town Hall, Tourism Division)