Kyushu OLLE Hirado Course
Kyushu Olle Hirado Course
"Olle" originated from Jeju Island, South Korea, and the term originates from a Jeju word meaning "narrow alleyways leading from the street to the houses." On nature-rich Jeju island, the number of trekkers gradually increased and "Olle" has come to be known as a general term for a trekking course. It is now the premier trekking course in South Korea. The charm of Olle is in experiencing the coast and mountains with all your senses and enjoying the course slowly at your own pace.
From the starting point of Hirado Port, Hirado Castle and the Francisco de Xavier Memorial Church can be seen, giving the scenery an exotic feeling. Hirado started trade with Western countries such as Portugal and the Netherlands over 400 years ago, and the traces of this history remain all around the town. Hirado Island, connected by the red Hirado Bridge, is also connected by the blue Ikitsuki Bridge further in and it's the western most place in Japan.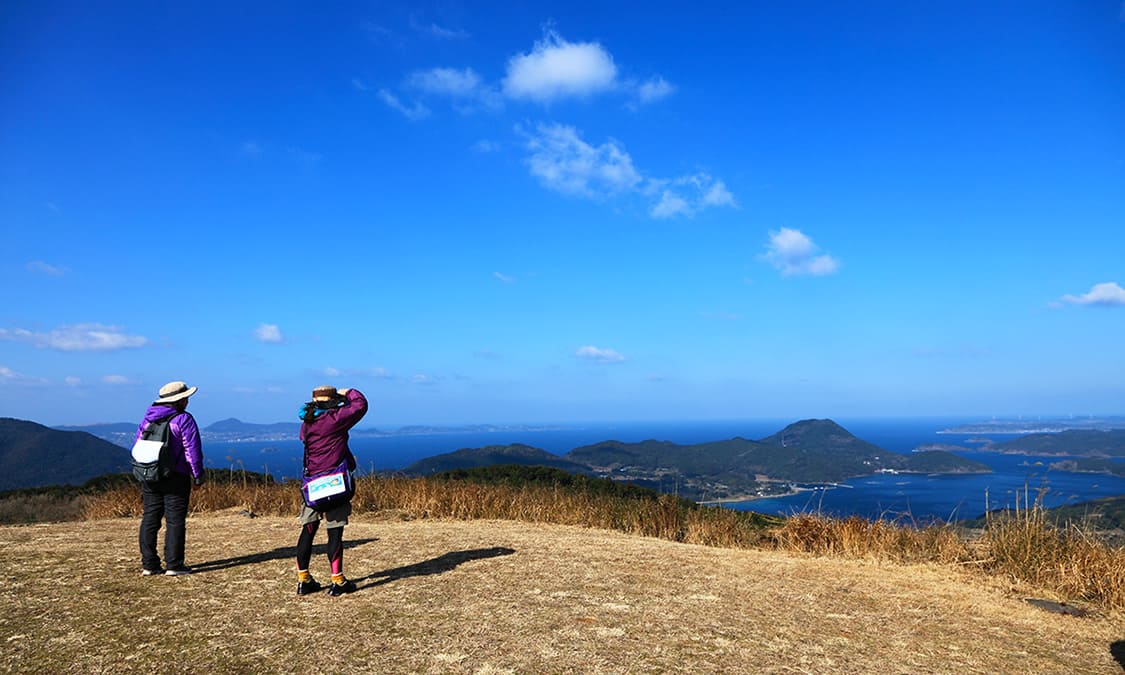 Japanese sweets shops have been prosperous in the Hirado area ever since the beginning of white sugar imports. While being tempted by some of the old-fashioned sweets shops, head for Kawachi Toge pass. Along the way you will see the famous Saikyoji Temple, famous for Konaki Sumo (baby crying contest), and the promenade of the national park before reaching Kawachi Toge Pass overlooking Hirado.
When visibility is good, you might be able to see all the way to Iki island! There are many views, such as the World Heritage Sites of Nakaenoshima Island and Mount Yasumandake.
When you take out your bento lunch here, the taste is exquisite. In this competition, miso soup of "Uchiwa Shrimp," which is a specialty of Hirado, and bento lunch will be provided.
Even when filling up with delicious bento lunches, there's always room for sweets! Hirado sweets will also be served mid-course.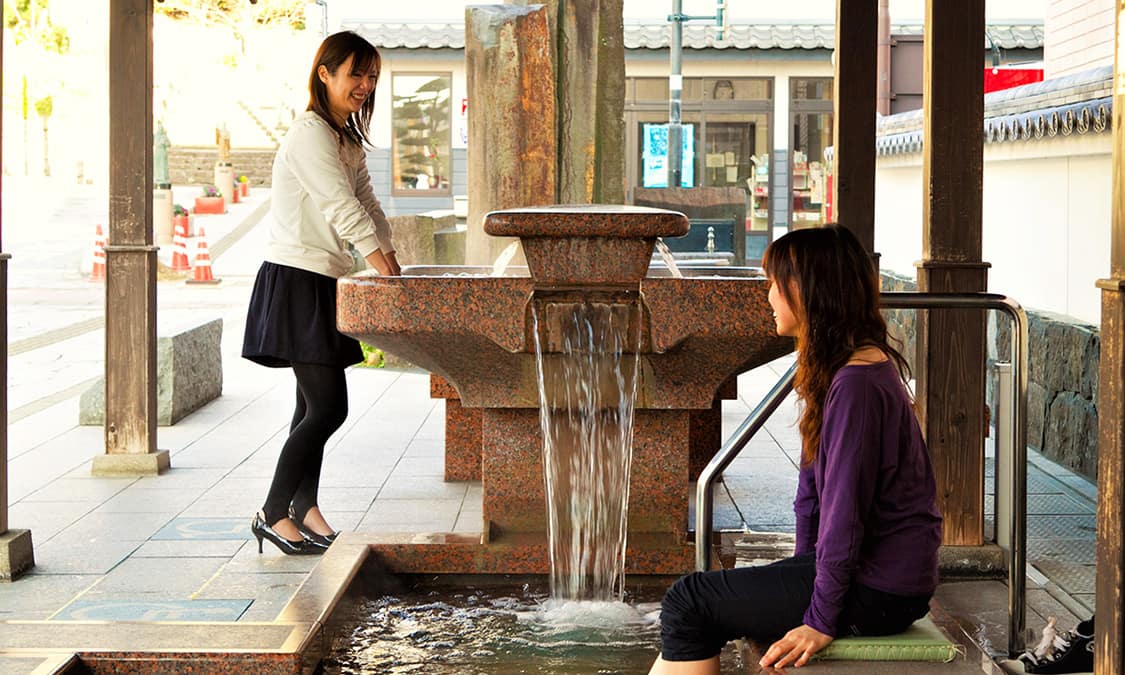 When you reach the goal, soak in the Hirado Onsen hot springs. In Hirado you can find arm baths and foot baths and can also take a bath at the nearby hotel.
The Hirado course isn't complete without sampling seafood and Hirado Wagyu beef too! The accommodations will serve you full of great seafood. Even on day trips, exceptional fresh fish and Hirado Wagyu beef can't be missed at restaurants in the city.