One of the best comprehensive leisure parks in Oita "Itogahama Seaside Park"
The classic summer spot in Oita is Itogahama Seaside Park in Hiji-machi. It's a comprehensive leisure park centered on a shoaling beach area that's safe even for small children, as well as having an auto camping site, log cabins, tennis courts, and an athletic area where you can play baseball.
SUP to enjoy a sea walk, a Beach Café Sunahama Shokudo where you can enjoy a meal while looking at the ocean, and a park golf course that is popular with adults and children alike.
There is a tent site on the beach to enjoy camping and listening to the sound of the waves. Also, BBQs on the beach are always a good time!
(When doing a BBQ in the park, please be sure to report such at the administrative building.)
Auto campsites / Log cabins
There are 20 auto camps in the park so you can come by car and camp. The tent site is in the best location to view the ocean spreading out before you. In the morning, a stunning sunrise awaits. There are also eight log cabins and you can enjoy the outdoors on the beach during any season. Camping while surrounded by the scent of wood and sounds of nature.
SUP (Stand up paddle boarding)
An activity that's gaining popularity recently, SUP. Stand on the board, row with the paddles, and enjoy a stroll on the ocean.
At the Itogahama SUP Terrace in the park there are board rentals, as well as lessons available for beginners.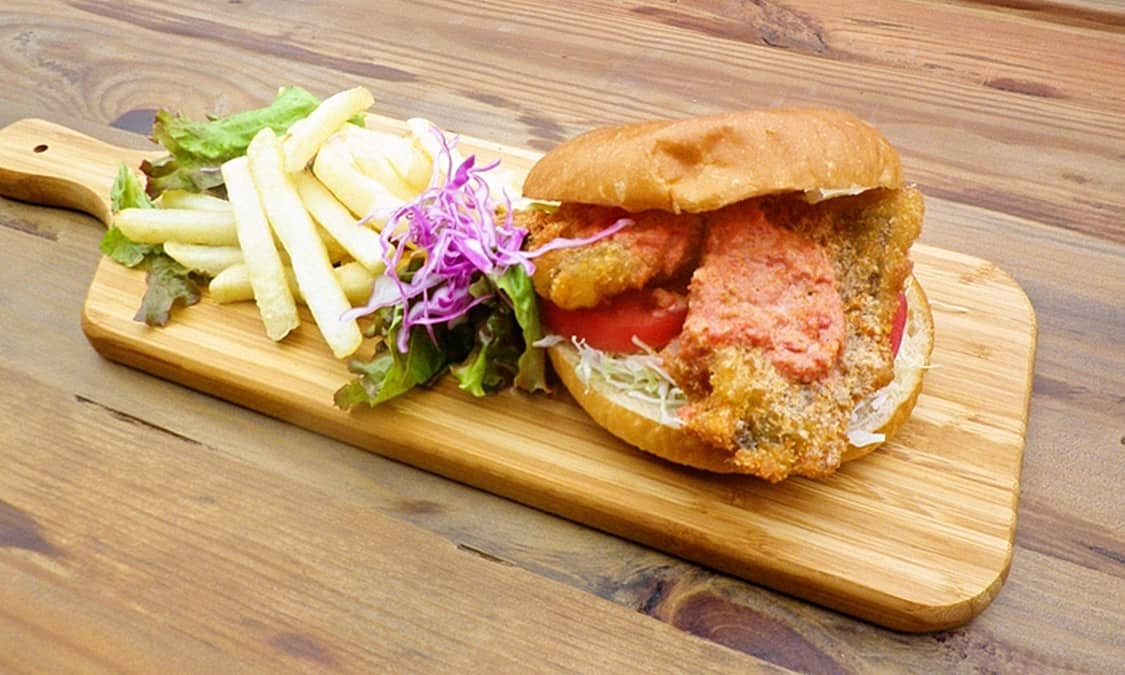 Beach Café Sunahama Shokudo
At the Beach Café Sunahama Shokudo, where you can enjoy a meal while viewing the ocean, experience creative Italian food made using local products. The signature dish is the "Ogami BIG Fish Burger." You can also enjoy a BBQ (reservation required).
(Meal photos are for illustrative purposes.)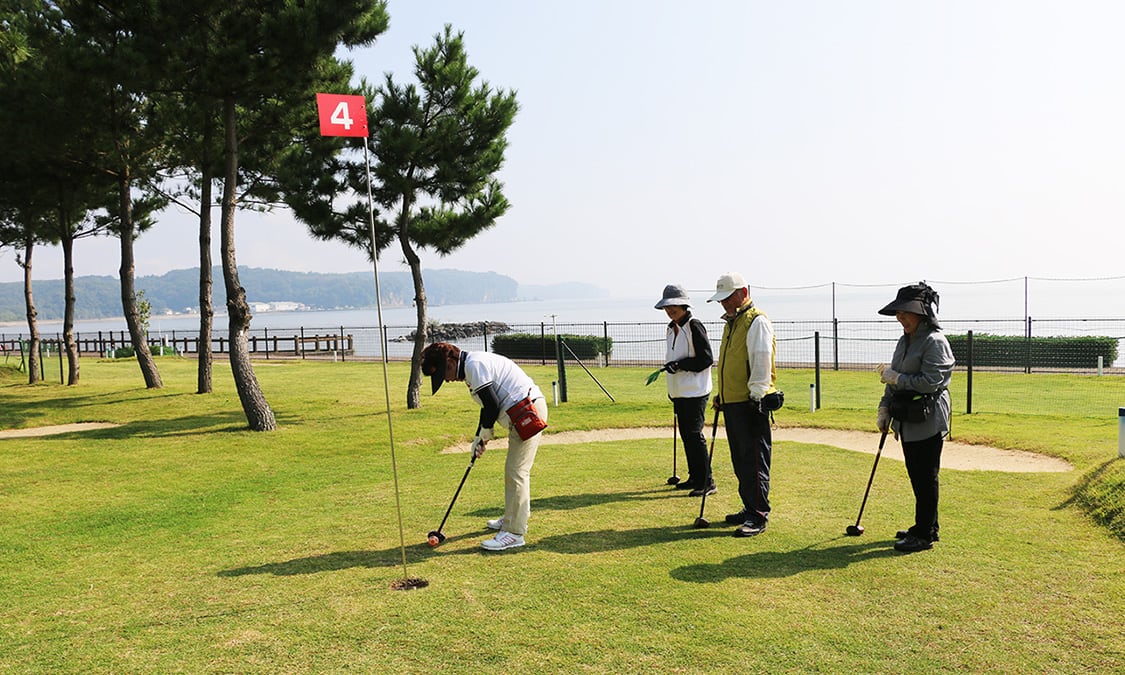 Play park golf, a great time for all ages from children to adults. Clubs are available for rent.
Location
Name
Itogahama Seaside Park
Web Sites
(In Japanese) https://www.town.hiji.lg.jp/page/itogahama.html
Address
6842 Oga, Hiji-machi, Hayami-gun, Oita
Access
Oita Expressway 15 minutes by car from the Hiji Interchange
Business Hours
Itogahama Management Office Business Hours
9:00 - 19:00(March to June, September to November)
9:00 - 22:00(July and August)
9:00 - 17:00(December to February)
Inquiries
TEL:0977-72-0555 (Itogahama Management Office)
Admission
Please check usage fees for each facility on their websites.
Scheduled holidays
Mondays (when Monday is a public holiday, it opens and closes the next day in lieu), open every in July and August.