The Amagase Onsen in Amagase-machi, Hita-shi, Oita, is a famous hot spring known for the Kawayu mixed bathing open-air bath. There are five mixed bathing open-air baths along the river, where the rising hot spring steam enhances the experience. There are many accommodations in place so that many people can enjoy hot springs, such as day-trip bathing and amenities in mixed bathing open-air baths so that women can use them with confidence. A variety of quality, abundant hot spring water. In the past, the hot spring water was so abundant that it was said, "If it's along the river there are hot springs everywhere." Even now, most of hot springs currently registered in the Amagase Onsen Ryokan Association are ones that can be enjoyed from the source.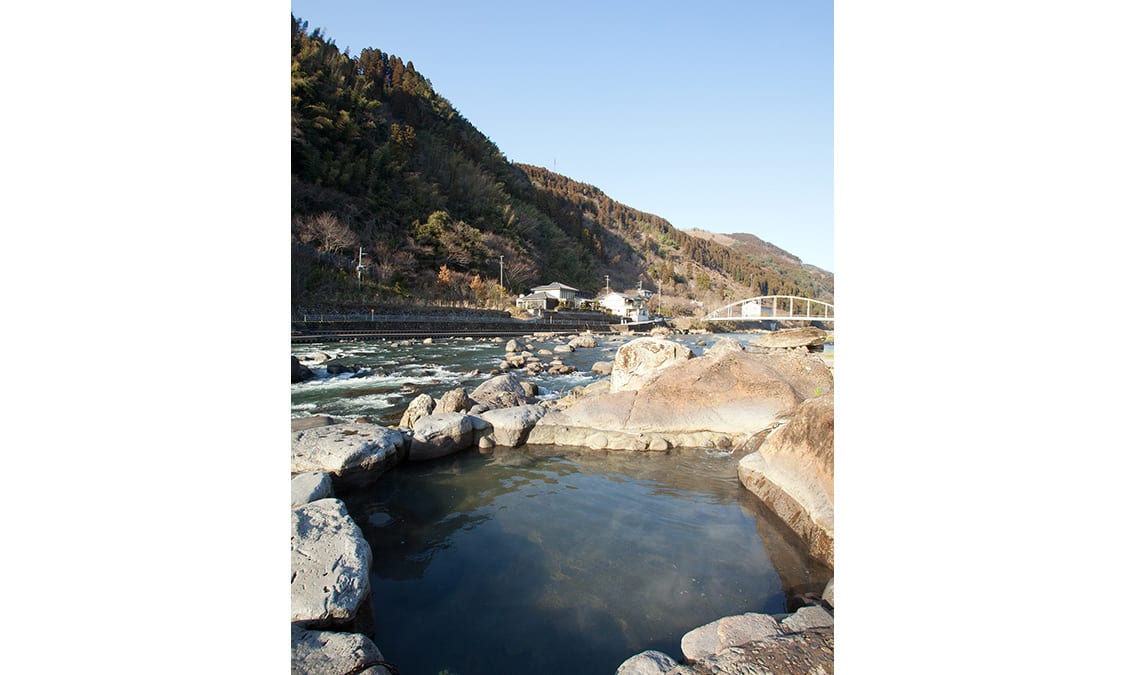 Kawayu, a famous spot at the Amagase Onsen. Because many female visitors feel they "would like to enter a mix bathing open-air bath along the river, but I do not have the courage," clothes for bathing called "Yuami clothes" have been made available at two locations (Kandayu and Yakushiyu) of the mixed bathing open-air baths along the river of the Amagase Onsen. Easy for female visitors to enjoy as well and experience the charm of "Kawayu."
Amagase Onsen is one of the Bungo Major Three Hot Springs, along with Beppu and Yufuin. In the "Bungo Fudoki " there is a statement that "in the era of Emperor Temmu (673 - 686), a mountain in this area collapsed after a major earthquake and hot water gushed out," and the area became a very prosperous hot spring resort during the Edo Period (1603-1867).
Hot Spring quality: Simple springs, sulfur springs, salt springs
Efficacy: Neuralgia, rheumatism, muscle pain, gastrointestinal disorders, diabetes, skin conditions, rashes, skin care, and more.
Mixed bathing
Bathing fee: 100 yen per person
Duration of use: Varies by facility.
Customers must bring their own towels, soap, etc.
Some sites may not be available due to cleaning, etc.