Art House Project Hamawaki-no-Nagaya
Hamawaki-no-Nagaya is an accommodation facility created on the concept of "staying with art" by renovating an old nagaya row house that was built more than 100 years ago. Built in a nagaya row house that is more than 100 years old in the Hamawaki district of Beppu, Oita Prefecture, it has two rooms, "Tenku no Niwa" (Garden in the Sky) and "Shiroi Hako" (White Box), each of which has been designed in a different style. Both of these rooms offer special accommodation experience.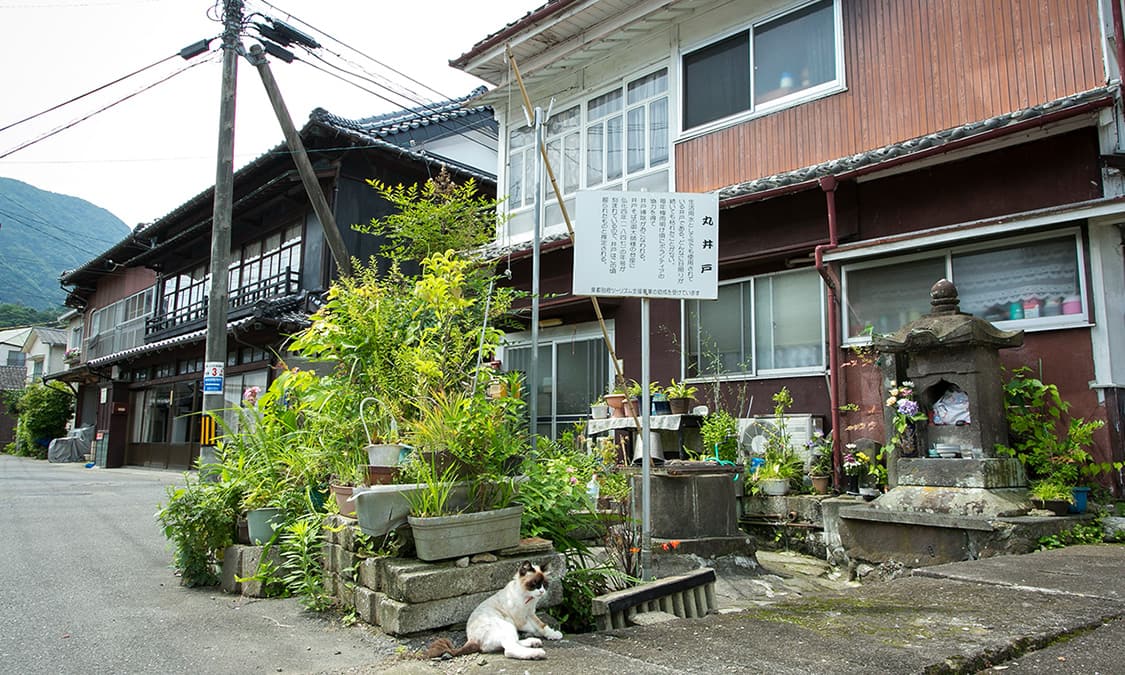 The Hamawaki District located on the southern edge of Beppu has been described as the original land of Beppu Onsen. It is said that the name, "Hamawaki", which literally means "springing from the beach," came from the fact that hot springs used to erupt from all over the area's beaches. It once also flourished as a geisha district. Along the narrow lane that continues from the nagaya, there are still many scenes of former times, such as lattices and round windows painted with red iron oxide. It takes about 20 minutes to walk from "Hamawaki-no-Nagaya" to Beppu's city center. Enjoy walking through the arty city, stopping in at cafes and zakka shops along the way.
Location
| | |
| --- | --- |
| Name | Hamawaki-no-Nagaya |
| Web Sites | (In Japanese) http://www.beppuproject.com/work/322 |
| Address | 1-3957-3 Hamawaki, Beppu-shi, Oita |
| Access | Approximately 3 minutes' walk from Higashi-Beppu Station |
| Inquiries | TEL:0977-22-3560 (BEPPU PROJECT) |
| Admission | Adults (junior high school and older): from 5,480 yen per person / from 9,960 yen for two people |