Yoshinogari Historical Park

Enjoy History and Nature in Kanzaki and Yoshinogari
The Yoshinogari Ruins, designated as a Special Historical Site, is Japan's largest moated settlement from the Yayoi period. In this spacious park, huge tumuli, Kamekambo tombs, pit dwellings, and watch towers have been restored, offering opportunities to gain first-hand experience of the Yayoi period. Here, you can also try building a fire and making comma-shaped bead.
Kunen-an (15 minutes by taxi from Yoshinogari Historical Park)
Kunen-an (literally, "Nine-year Hermitage") is a garden created by Yataro Itami, a successful businessperson in the Meiji period.
It took nine years to complete, and is open to the public for a limited time during the spring greenery and autumn leaves seasons.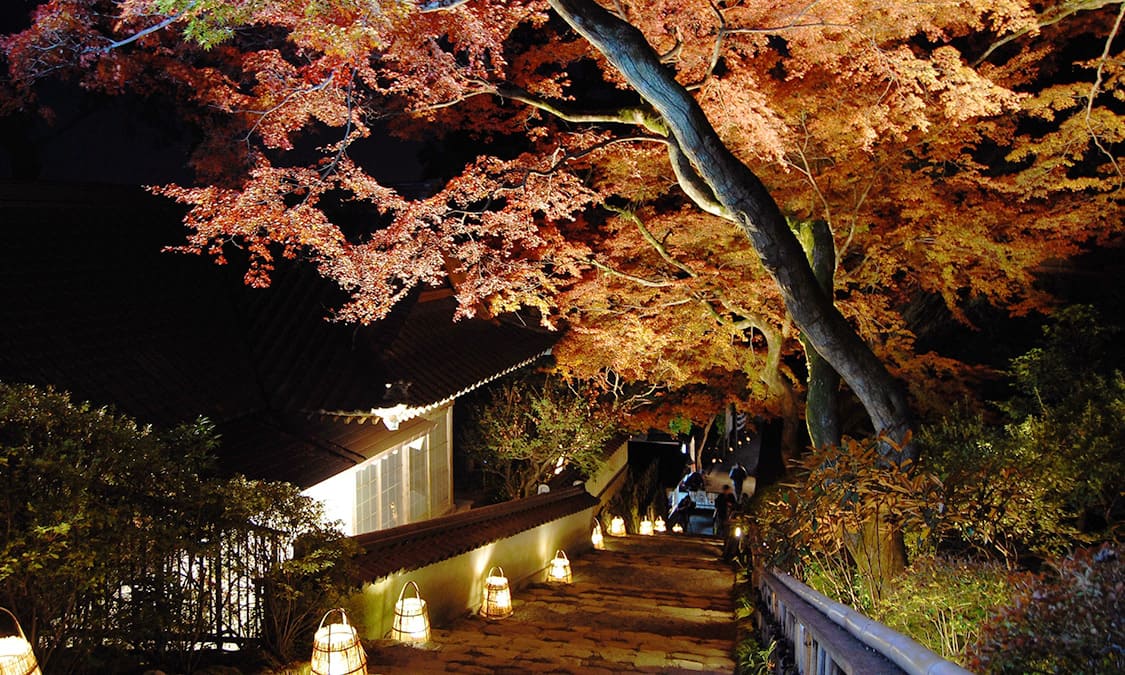 Daikouzenji Temple (40 minutes by taxi from Yoshinogari Historical Park)
Behind the temple is a spacious garden named Chigiri-en, beautifully decorated with 50,000 azaleas in the spring and Japanese maples in the fall. In 2012, it was also selected as a Lover's Sanctuary.
Location
Name
Yoshinogari Historical Park
Web Sites
http://www.yoshinogari.jp/en/
Address
1843 Tade, Yoshinogari-cho, Kanzaki-gun, Saga
Business Hours
Opening hours: 9:00-17:00 (Open until 18:00 from June to August)
Closed: December 31, the third Monday of January and the following day
Inquiries
TEL: 0952-55-9333
Price
460 yen