Known as one of Japan's most famous fireflies, Genji-botaru (Luciola cruciata) invites you to a world of illusion with a blink of light. Firefly appears in the middle of the Gion River in late May, and moves upstream up to near Aratani Dam. You can see different kinds of fireflies at the same time, including Genji-botaru on the river and Hime-botaru (Luciola parvula) in the bamboo groove on the other side.
Light from Genji-botaru, sometimes looks vague but sometimes looks strong. The Gion River fireflies, which are said to number hundreds or thousands of animals, can be seen in about a month. At the end of May, they will start flying in the midstream, and will move upstream. It is said that fireflies do not move, but their variation hatching times depend on the water temperature.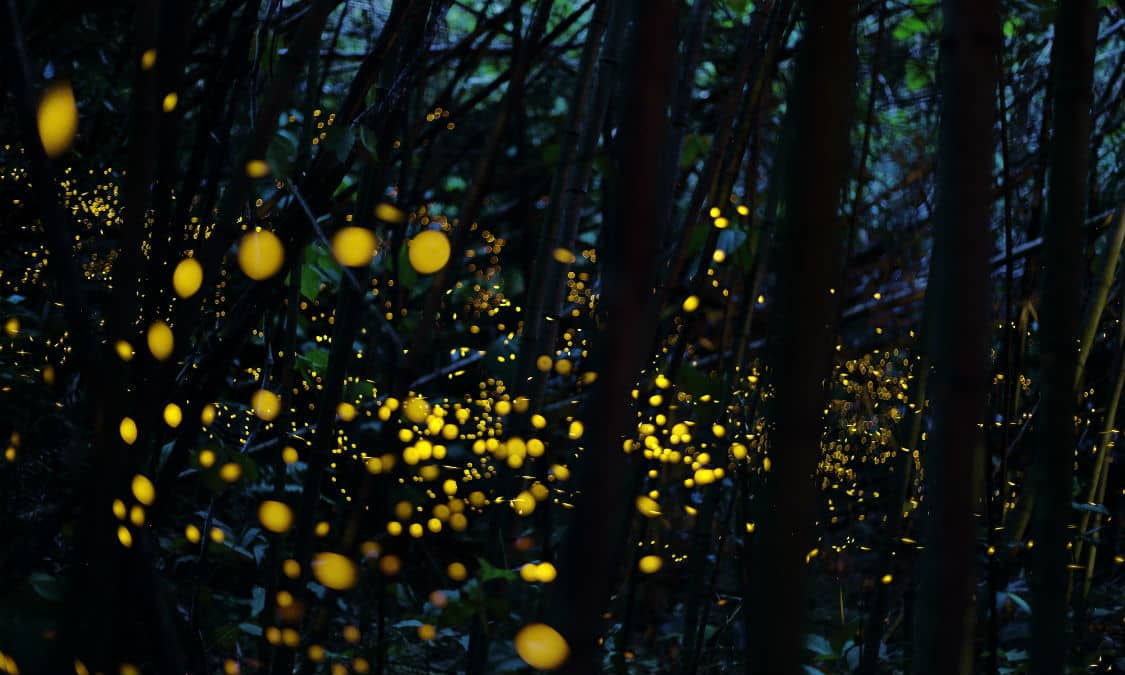 Hime-botaru appears in early June. Unlike the faint light released by Genji-botaru, Hime-hotaru repeatedly blinks with a strong light, with an instant, short feeling similar to sparkling fireworks.
Location
Name
Gion River
Web Sites
(In Japanese) https://www.city.ogi.lg.jp/main/3959.html
http://saga-travelsupport.com/en/spot/detail.html?id=1073
Address
Iwakura, Ogi-machi, Ogi-shi, Saga
Access
About 5 minutes' drive from the Nagasaki Expressway-Ogi Smart IC
Inquiries
TEL: 0952-37-6129 (Ogi City Commerce, Industry and Tourism Division)
TEL: 0952-72-7423 (Ogi Tourism Association)
Event Period
Late May - early June
Price
100 yen per adult only for cleaning fee in upstream area near Aratani Dam.
The latitude and longitude information is for the upstream area near Aratani Dam.