The former Karatsu Bank in Karatsu City, Saga, is a building whose construction was overseen by Kingo Tatsuno. Kingo Tatsuno was a native of Karatsu, and the former Karatsu Bank is his only work remaining in his hometown.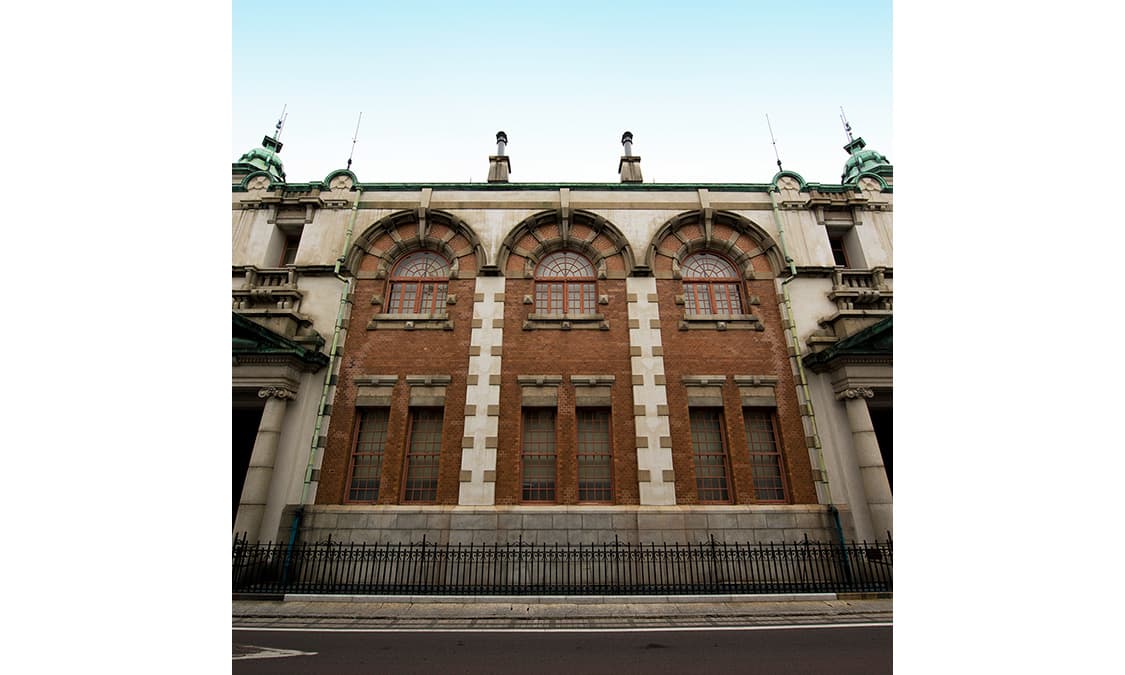 Kingo Tatsuno was an architect known for designing such buildings as Tokyo Station and the Bank of Japan. The former Karatsu Bank was designed by one of his apprentices, Minoru Tanaka. Built-in 1912 in the Queen Anne style, its elegant design is a symbol of the prosperity brought by the Karatsu coal mines. In April 2017, it was designated as an Important Cultural Property (Building) of Saga Prefecture.
This is a counter originally used as a teller's window.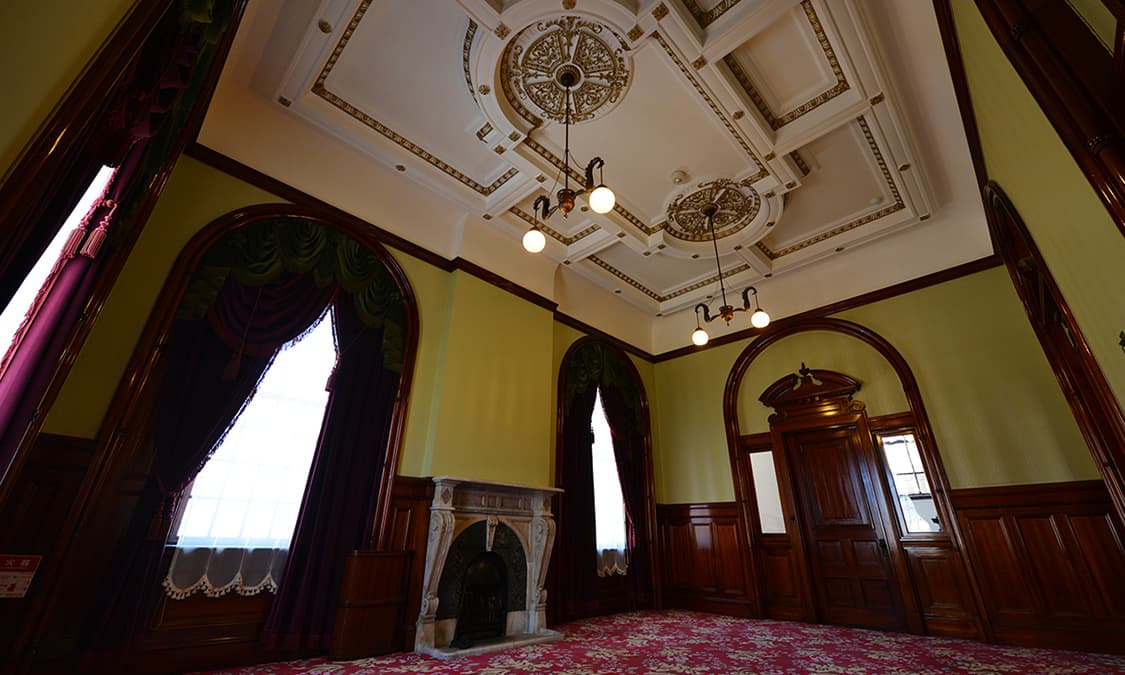 The VIP Room has impressive arched windows and a fireplace.
Location
Name
Former Karatsu Bank
Web Sites
(In Japanese) http://karatsu-bank.jp/
Address
1513-15 Honmachi, Karatsu-shi, Saga
Access
Approximately 70 minutes' drive from Fukuoka Airport
10 minutes' walk from JR Karatsu Station
Business Hours
9:00 to 18:00
Closed: Dec. 29 - 31
Inquiries
TEL: 0955-70-1717
Admission
Free admission