Ruins of Iwamura Castle, one of Japan's three major mountain castles located in Ena City, Gifu
Iwamura Castle is the highest castle in Japan built atop a 717-meter-high peak by taking advantage of the steepness of the mountain that has a 180-meter altitude difference. The castle has survived 700 years, which is unparalleled in Japan's history. It is also known as the "Misty Castle" because even the climate worked in favor of the castle by hiding it from enemies with a blanket of fog.
A castle defended by a female lord
Iwamura Castle is also renowned for the female lord Lady Otsuya, the aunt of the famous samurai Nobunaga Oda. She was set to marry the castle lord Kageto Toyama by Nobunaga for political reasons. Legend has it that when Nobunaga's rival Shingen Takeda attacked the castle, Otsuya's husband Kageto had already died from illness and their son was still very young; therefore, Otsuya defended the castle wearing armor.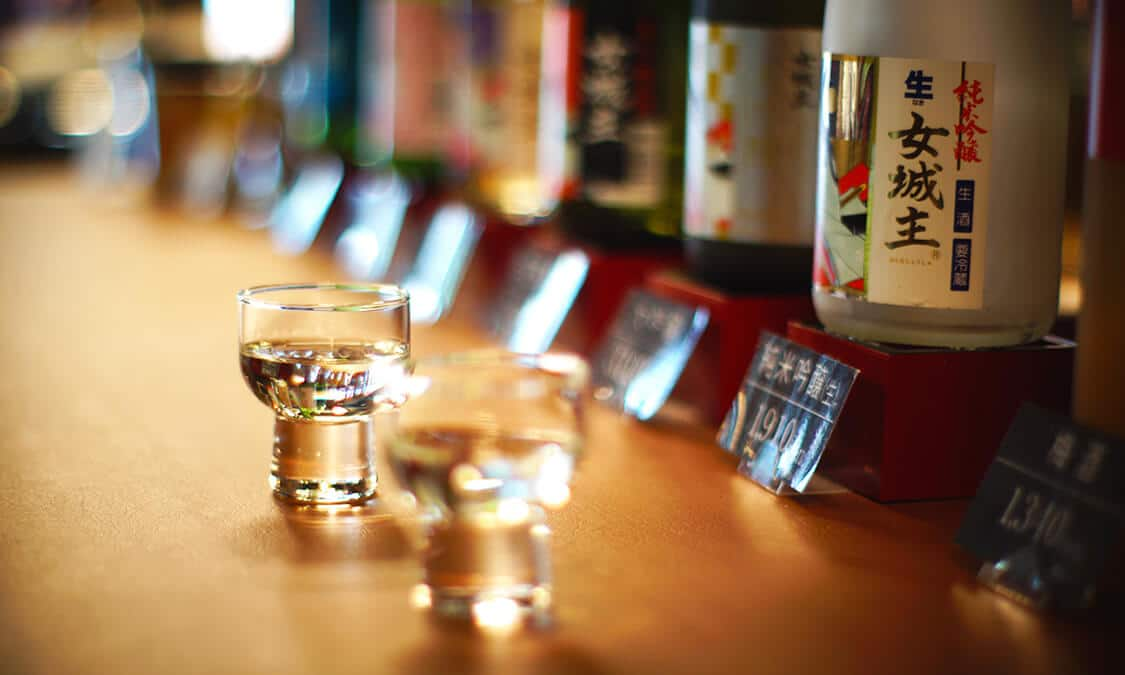 Japanese sake "Lady of the Castle"
In memory of the story of the female lord, Iwamura Brewery Inc. located nearby the castle is producing Japanese sake named "Onna joshu," or "Lady of the Castle." The sake won the gold award in the Junmai daiginjo category at the Kura Master, a sake competition held in France with the aim to select sake brands suitable for the French market.
Stroll through the streets of the historical castle town
The castle town of Iwamura still retains remnants of the old merchant town and is designated as important preservation districts for groups of historic buildings in Japan. You can enjoy strolling through the streets of the 1.3-kilometer-long old town while feasting on local specialties such as castella sponge cake, gohei-mochi (skewered grilled rice-cake with sweet sauce) and kankara-mochi (sweetened rice cake with sesame powder, red bean paste, and roasted soybean flour).