The Nemuro wetlands, otherwise known as a wild animal paradise, is located in Hokkaido's Nemuro City. The area is a popular destination for birding tours for its rare wild birds found in the Lake Furen and Shunkunitai area and for nature tours on which you might encounter a herd of Ezo deer as well as Ezo red foxes and other wild animals.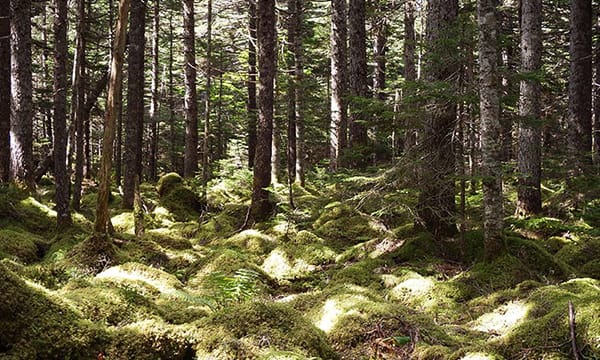 Be moved by the miraculous nature of Lake Furen and Shunkunitai!
Even for east Hokkaido, the eastern side facing the Nemuro Channel is particularly rich in nature. Foremost in this area is Lake Furen, which is located at the base of the Nemuro peninsula, and the 8km sandbank of Shunkunitai that separates Lake Furen and the Nemuro bay.
Another name for Shunkunitai is "Miracle Island." Plants and other vegetation have blossomed on this area formed by sand brought along by the ocean current. Moreover, it houses diverse natural species, most of which are still in their rare ancient form.
On the nature watching tour in Shunkunitai operated by local nature tour company "Nemuro Nature Center," a variety of amazing scenes will appear that truly are miraculous, including sand banks, wetlands, grassy fields, forests and tidal flats. One of Shunkunitai's standout features is the virgin Sakhalin spruce grove growing on the moss, where the rich atmosphere of this ancient forest will make you sit up straight.
Wooden footpaths in Shunkunitai have been damaged by typhoons, so the path to the Sakhalin spruce grove has now closed. However, if you put on a pair of boots and go along with a guide, it is possible to enter the forest without using the path, which is another reason why we recommend this tour company.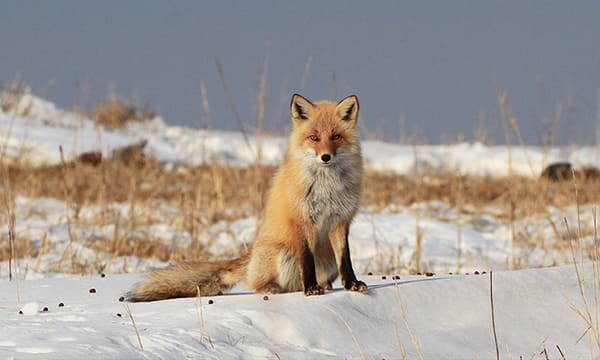 In addition to Shunkunitai, there are also nature tours that explore the wider Lake Furen area. Lake Furen/Shunkunitai, which houses a diversity of flora, is a paradise for flowers and wild animals, and on the tour you may meet a herd of Ezo deer or an Ezo red fox. There are also countless historical sights related to the indigenous Ainu people of Hokkaido, including a number of Chashi fortifications.
We cannot leave out wild birds when talking about the miraculous nature of Lake Furen and Shunkunitai. This is Japan's foremost area for wild birds where more than half of the species in Japan can be observed. On the Nemuro Nature Center bird watching tour, a guide, who keeps a constant watch on the movement of birds, will lead you to the best spot for that day. The best time of year is the middle of November, when the birds that stay for winter can be seen alongside the birds that will soon leave. It is an opportunity to observe a dream scenario in which whooper swans and ducks cover the lake, while sea eagles and white-tailed eagles watch on from the skies, and Japanese red cranes loiter in the wetlands.
Location
| | |
| --- | --- |
| Name | Nemuro Nature Center |
| Web Sites | (In Japanese) https://canoecraft.net/naturecenter/ |
| Address | 10-1 Kawaguchi, Nemuro-shi, Hokkaido |
| Telephone | TEL: 0153-26-2550 |
| Facsimile | FAX: 0153-26-2552 |
| E-mail | naturecenter@canoecraft.net |