Recommended sightseeing spots at Yunokawa Onsen in Hakodate include day onsen places and a monkey hot spring
Yunokawa Onsen is considered to be one of Hokkaido's top 3 hot spring areas. It is situated next to the ocean and offers cuisine that reflects its great location. It is also just a 5-minute drive from Hakodate Airport.
About half of the people who visit the Hakodate area each year, or 1.3 million people, choose to stay at this popular area, From December to May, visitors can even watch monkeys enjoying the hot springs at the Hakodate Tropical Botanical Garden.
Many hot spring facilities at Yunokawa Onsen welcome day-trip visitors, so even those who do not stay the night can feel free to visit.
It is famously said that Takeaki Enomoto, an admiral who belonged to the Tokugawa shogunate's forces, also bathed here during the Battle of Hakodate. The hot springs have a high daily yield of 7,000 tons, and the water is smooth and crystal clear.
Accommodations at Yunokawa Onsen range from traditional Japanese inns to modern hotels. There are also plenty of restaurants and shopping nearby. Many visitors stay at this popular destination all year round, but a lot of people also make day-trips there as well.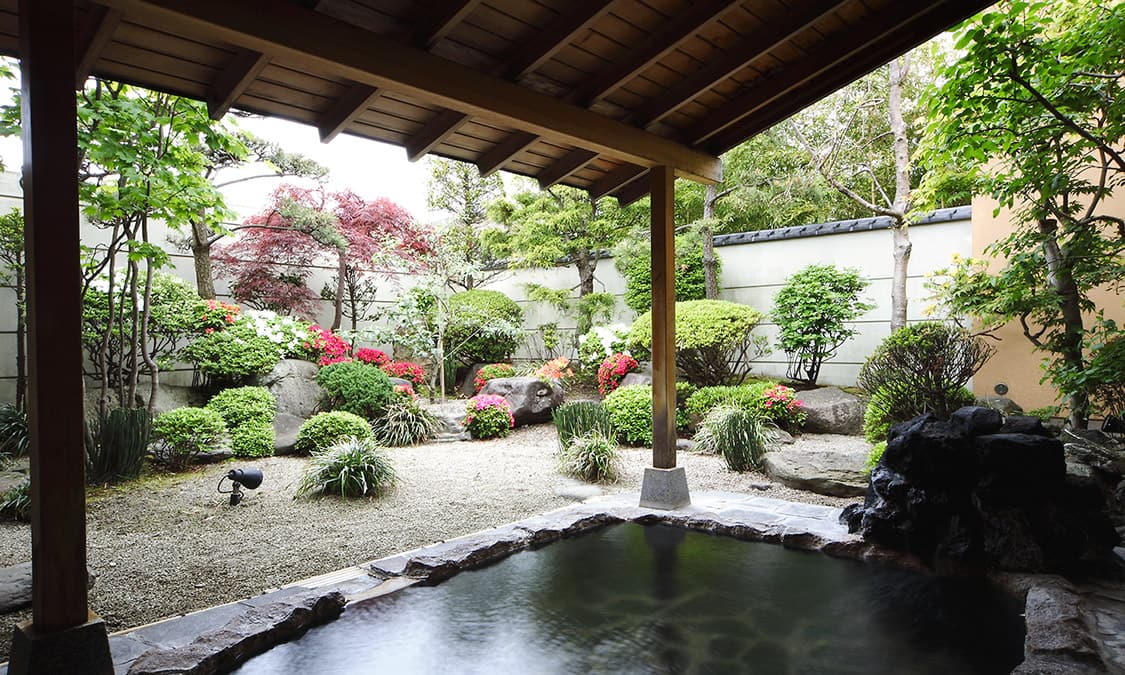 The sodium chloride spring water (neutral, low tonicity) mainly contains sodium and calcium. The water is smooth, clear, and neutral, and also does not cool as rapidly due to its sodium content. Visitors who stay at facilities that face the nearby Tsugaru Strait can gaze upon the ocean horizon while soaking in a hot spring.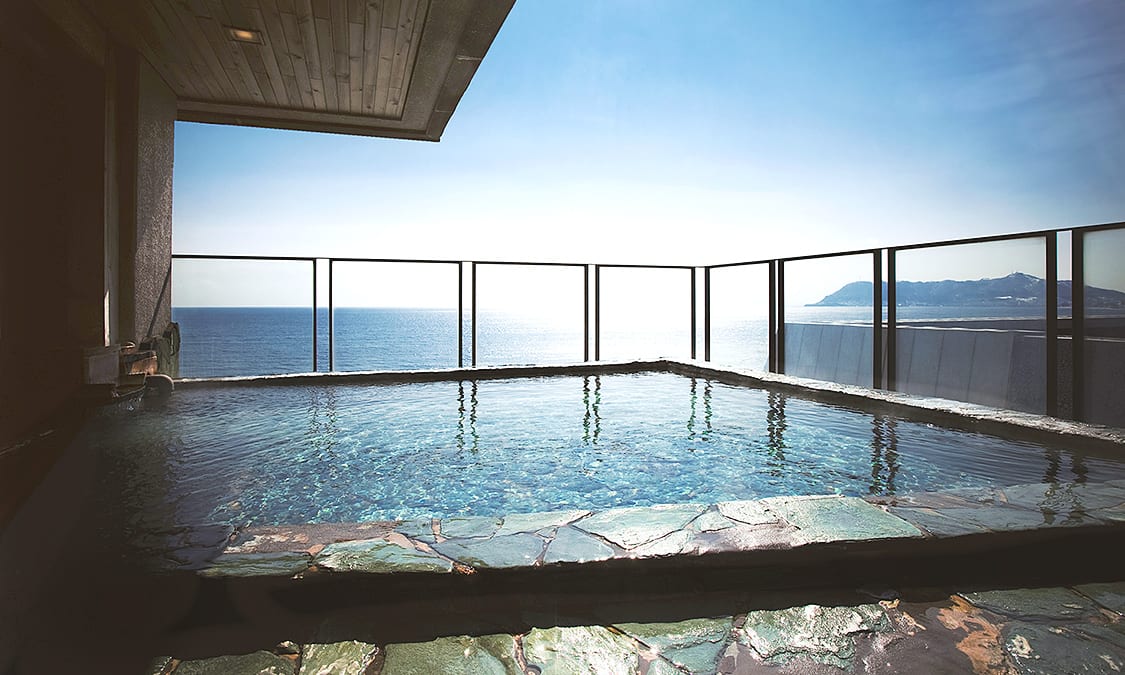 A wide range of accommodations is available, including traditional Japanese inns, large hotels, budget options, and luxurious rooms. Yukawa Onsen is conveniently accessible by car, as it is just a 5-minute drive from Hakodate Airport and a 20-minute drive from JR Hakodate Station. Many other onsen towns in Japan are located in rural areas, so staying in one that is so close to the city is a special opportunity.