Chirihama Nagisa Driveway

Enjoy a scenic drive along the waves of Chirihama Beach in Ishikawa Prefecture
The 8-kilometer sandy beach is the only beach in Japan that can be driven on by a car. Not only is it famous as driving spot, but is also a great swimming beach that attracts visitors from around the country during the summer. Enjoy a refreshing drive in the great outdoors, with a spectacular view of the Noto Peninsula when the weather is nice.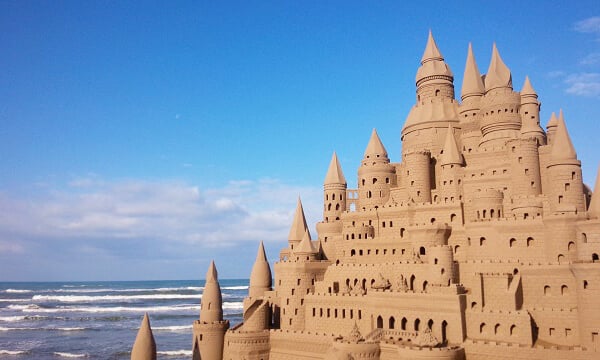 Amazing sand sculptures (May to November)
The fine-grained sands of Chirihama Beach not only make it drivable by car, but are also suitable for creating sand sculptures. During May to November every year, you will be able to spot an impressive sight of various sand sculptures, some as tall as two meters, around the Chirihama Rest House along Chirihama Beach in the city of Hakui. Created by artists and students, these unique and highly artistic works have become a summer tradition.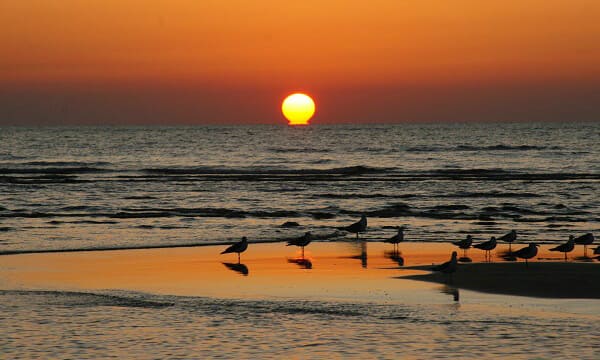 An unforgettably beautiful sunset
Because Chirihama Beach has an unobstructed view for quite a distance, it offers a grand panorama of the picturesque sunset. A scenic drive as the sun sets in the horizon, turning the sea and even the air a beautiful red color, is definitely an unforgettable experience.
Exhilarating beach cycling
The driving path and dynamic waves of Chirihama Beach can also be enjoyed riding a bicycle. The Beach Cruiser, a bicycle with wide tires that makes driving on the beach easy, can be rented at the Chirihama Rest House along Chirihama Beach.
Please note that bicycle rentals are only available from April to November.
Location
Name
Chirihama Nagisa Driveway
Web Sites
(In Japanese) https://www.city.hakui.lg.jp/kankou/kankoushisetsu/3168.html
Address
Chirihama-machi, Hakui-shi, Ishikawa to Imahama, Hodatsushimizu-cho, Hakui-gun, Ishikawa
Access
Near Chirihama IC or Imahama IC on the Noto Satoyama Kaido Freeway
Inquiries
TEL: 0767-22-1118 (Hakui City Commerce & Industry Tourism Division)
Admission
Free
Others
Chirihama Nagisa Driveway *1 *2 *3
*1 Entrance is restricted by Ishikawa Prefectural Government for safety reasons during high-wave conditions. When entering from the Noto Satoyama Kaido Freeway, please look for an announcement on the main lane.
*2 No seasonal restrictions. Other than the entrance restriction in Note 1, the driveway is open all year round.
*3 Chirihama Nagisa Driveway is a natural beach. Please use caution when driving.