Limited Express Umisachi Yamasachi

Take in the abundant nature of the mountains and the seas from the train windows
The resort train Umisachi Yamasachi travels along the sparkling blue sea of Miyazaki and through the deep forest of Obi, letting in the tropical sunshine from its large windows. The local specialty lumber Obisugi cedar is used generously on both the train's exterior and interior, creating a warm and cozy feeling.
Don't miss it! Check must-see area or item along your train journey!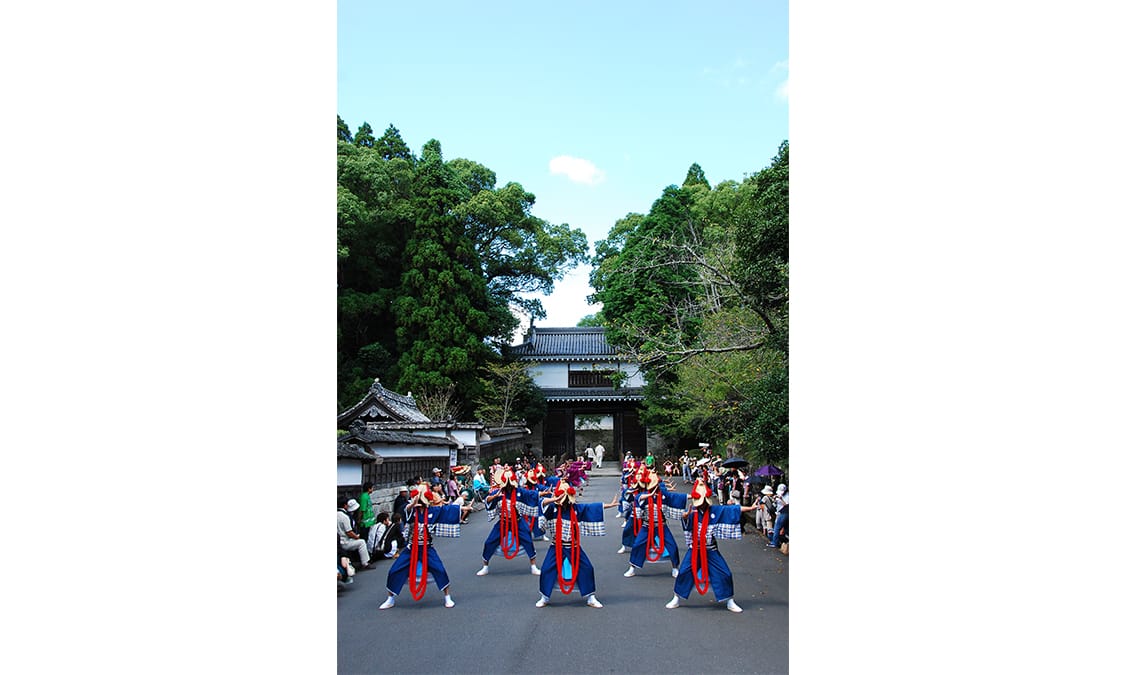 Obi area in the city of Nichinan
Located at the center of Nichinan City, Obi is a beautiful historic town that has preserved many samurai and merchant houses from the Edo period (1603-1868) to this day. Often called the "Little Kyoto of Kyushu" for its exotic townscape, the old castle town evokes the days gone by. In Obi Castle's Matsuo no Maru mansion and the Obi Castle History Museum, which displays historic materials related to the former Obi domain, visitors can observe a number of valuable items including armor, swords and other weapons. Also, try your hand at the popular Shihan-mato archery experience.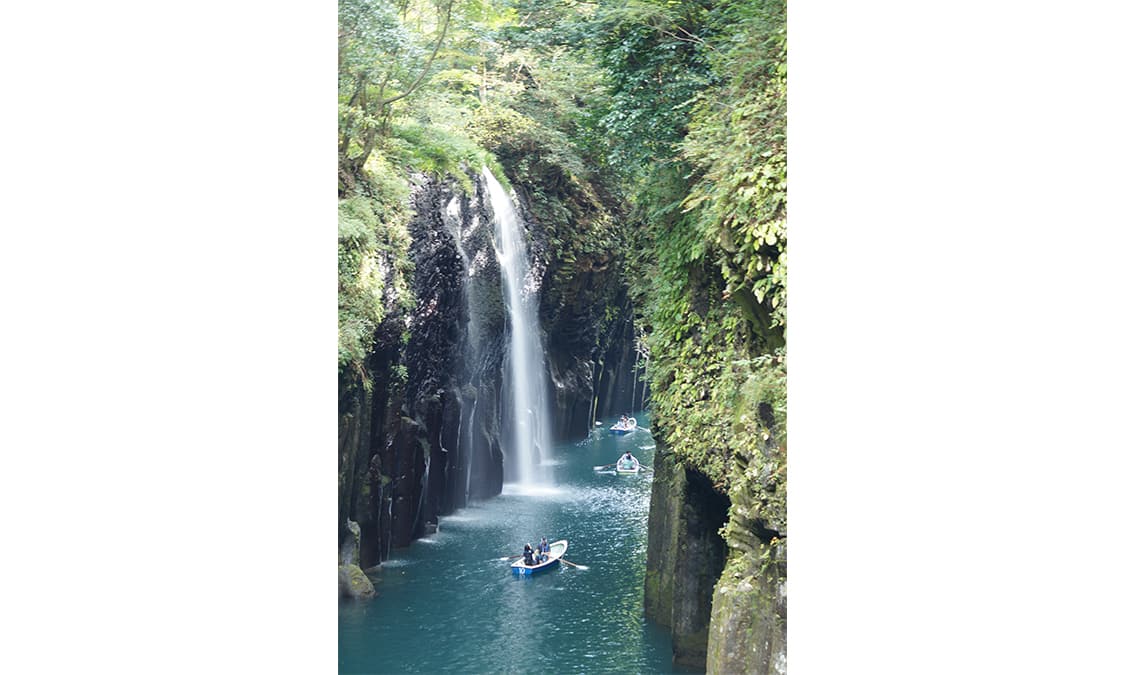 Located in northwestern Miyazaki Prefecture, Takachiho Gorge is said to have been created from the volcanic activity of Mount Aso when the blast of pyroclastic flow was rapidly cooled. Erosion on the pyroclastic flow formed the stunning gorge, which has been designated as a place of scenic beauty and natural monument by the Japanese government. The breathtaking 17-meter-high Manai no Taki Waterfall dropping to the water surface is an iconic scenery of Takachiho Gorge. Rental boats are available to experience the dynamic waterfall right up close.
Major Station Information