Sakurajima, the major tourist destination in Kagoshima Prefecture, is one of the world's major active volcanoes, with the smoke still rising from its crater. It is located about 4 km from central Kagoshima City and a 15-minute ferry ride from the downtown area. Sakurajima Yogan Nagisa Park, just a 10-minute walk from the Sakurajima Ferry Terminal, has a foot bath where you can relax and enjoy your experience.
At around 36 km long, you can drive around the island in about an hour. The area is full of attractive features, including not only the natural landscape but also food and hot springs.
As one of the leading active volcanoes in the world, Sakurajima is a composite volcano consisting of northern, central and southern peaks. Located 4 km off the coast of Kagoshima City, it used to be an isolated island. However, lava flows from the 1914 eruption have connected it with the Osumi Peninsula.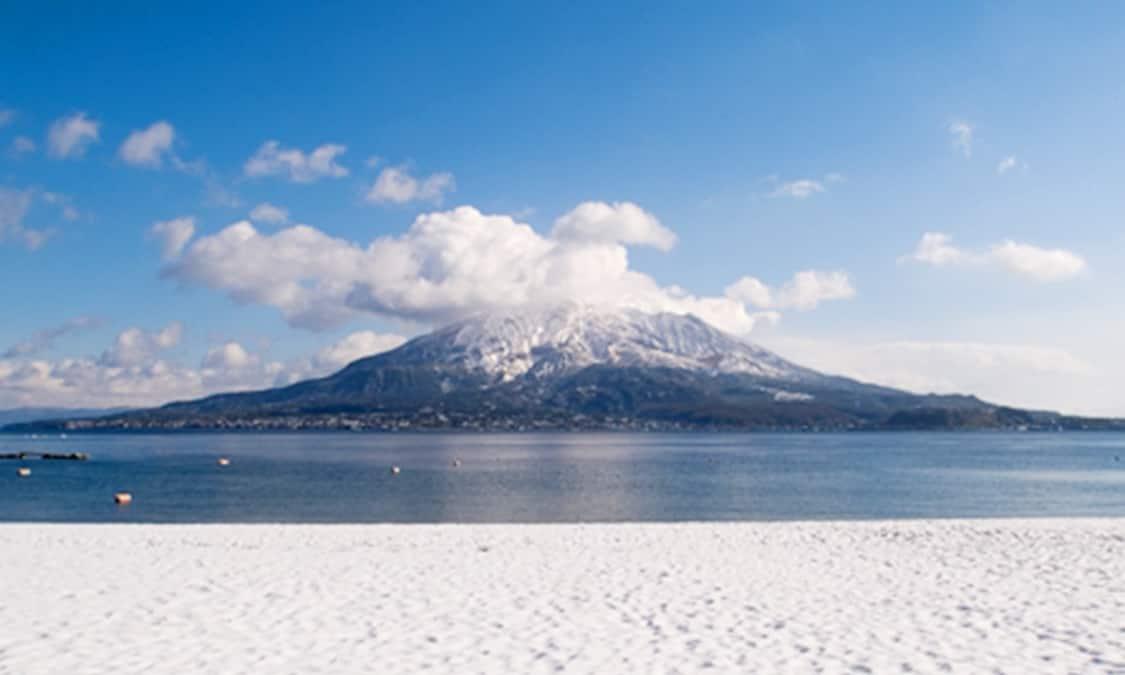 Although the island is an active volcano, about 5,000 people live in harmony there.
Sakurajima has an active agricultural industry that includes tangerine and loquat production, leveraging its alluvial fan, which makes it suitable for growing fruits. The fishing industry is also active on the island, including the culturing of yellowtail and greater amberjack, taking advantage of the calm Kinko Bay.
Sakurajima also presents its beauty in the winter, covered with snow.
Sakurajima Yogan Nagisa Park - Foot Bath
This coastal park, just a 10-minute walk from the Sakurajima Ferry Terminal, has a 100-m-long foot bath—one of the largest in Japan. Take your time and enjoy the view of Kinko Bay and the townscape of Kagoshima.