Ibusuki Natural Sand Bath Center Saraku
Ibusuki Sunamushi Onsen sand bath is the world's one and only natural sand bath. The health benefits of the sand bath are said to be three to four times greater than that of a regular hot spring. After taking a sand bath, your body and mind will feel completely detoxified and refreshed.
This unique bathing experience involves putting on a yukata robe, lying down, and being buried in the hot beach sand, which is heated by the hot spring water bubbling beneath the coastline. After about 10 minutes in the sand, your whole body will be soaked with sweat. Nothing is more relaxing than listening to the sounds of waves as you lay by the sea with your whole body wrapped in the warming sand.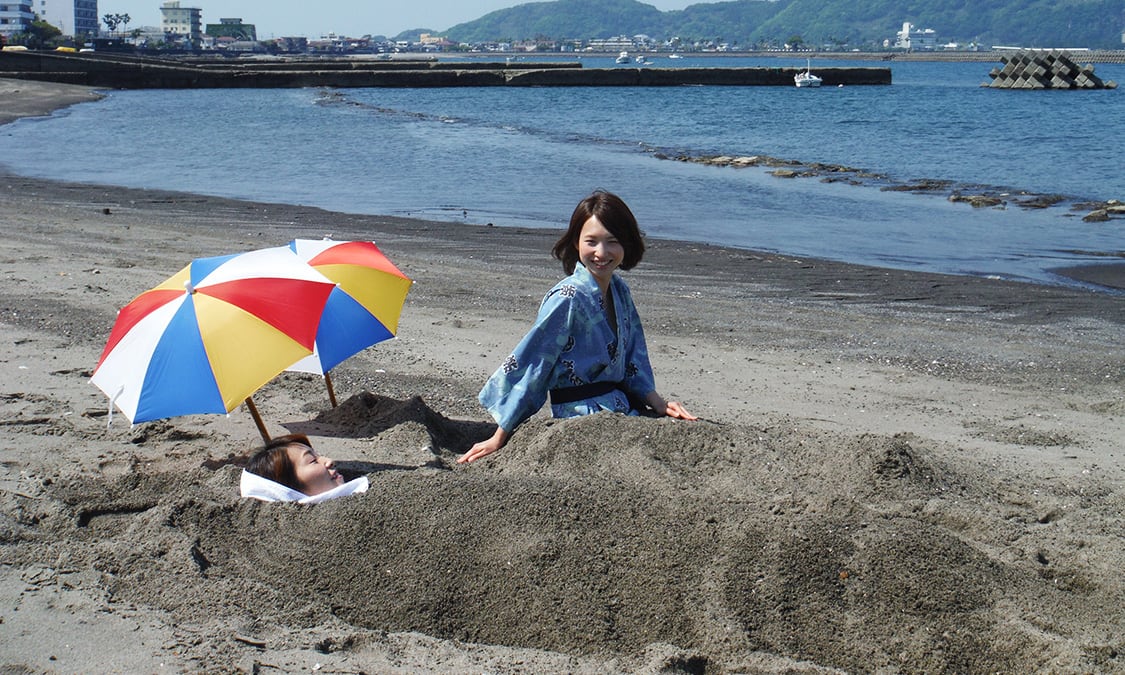 The Ibusuki sand bath has a long history. The first testimonies about its health benefits date back to some 300 years ago. Today, these health benefits have become scientifically proven and embraced by a great number of people.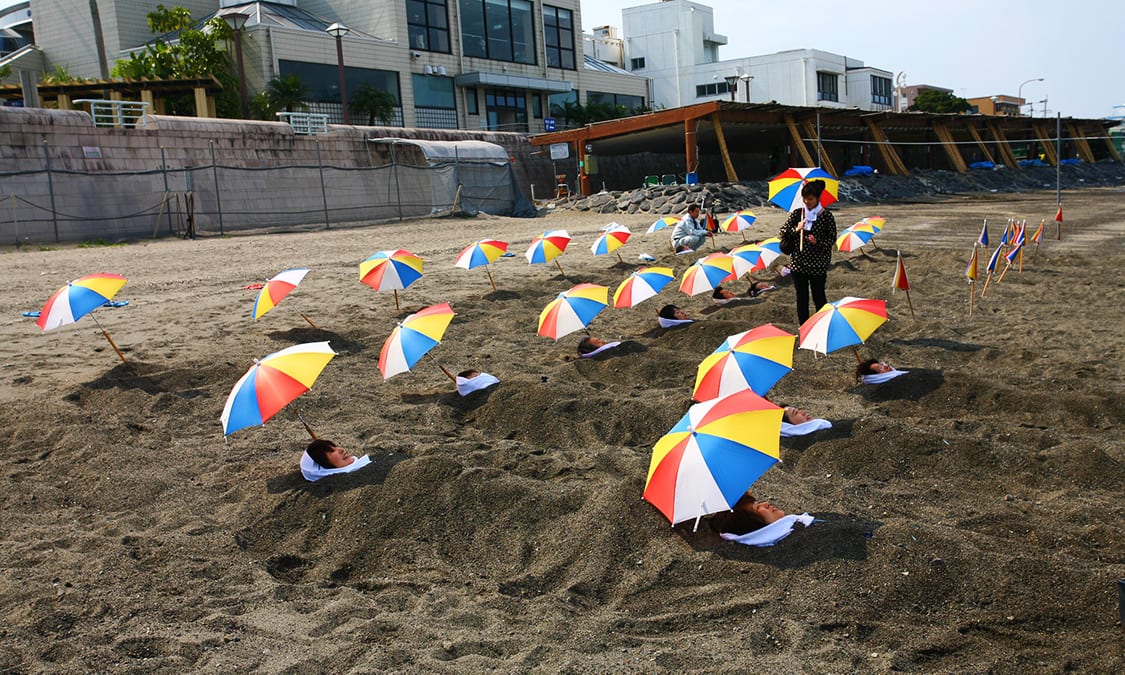 Researchers found that bathing in the Ibusuki sand bath has many beneficial effects, including an increase in cardiac output (the volume of blood being pumped by the heart to all parts of the body) and in core body temperature. These effects help deliver plenty of oxygen and nutrients to all organs, remove waste materials from the body, and purify blood, making your body and mind feel refreshed.
Location
Name
Ibusuki Natural Sand Bath Center Saraku
Web Sites
http://www.sa-raku.sakura.ne.jp/en/index.html
Address
5-25-18 Yunohama, Ibusuki-shi, Kagoshima
Access
Approx. 3 min. by car/20 min. on foot from JR Ibusuki Station
Business Hours
8:30 a.m. to noon and 1:00 p.m. to 9:00 p.m. (No entry after 8:30 p.m.) 
(Also open from noon to 1:00 p.m. on weekends/national holidays)
Inquiries
TEL: 0993-23-3900
Event Period
Open every day (Except for the second Tuesday of July and December and when the weather is inclement)
Admission
1,080 yen for adults / 590 yen for children