Kurokawa Onsen is one of the renowned hot spring resort towns found in the Kyushu area. It is located in Minami-Oguni Town in the Aso district of Kumamoto Prefecture. The town's Information Center offers information on the variety of popular hot spring baths available in Kurokawa, and will also recommend bathing spots and accommodations to suit your needs. There are also many baths that can be visited on day trips.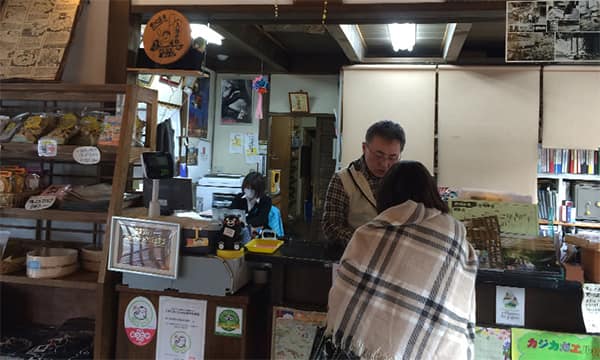 Once in Kurokawa, the first place you should stop by is the information center. There you can find useful information about the hot springs, such as which onsen are designated for which gender on that specific day. You can pick up a map of the area, and ask for hot spring recommendations, depending on your bathing preferences.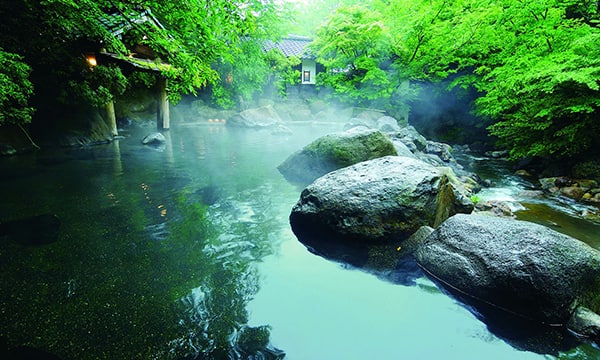 You will be spoiled for choice in Kurokawa. It is both rare and a privilege to be able to choose between all the possible ways to bath in Kurokawa: In large, outdoor stone baths; in intimate and secluded private baths; in dark and mysterious caves; in aged wooden barrels; and almost all of the baths are surrounded by lush, green foliage and trees.
Location
Name
Kurokawa Onsen
Address
Kurokawa Sakura-dori, Minami-oguni-machi, Aso-gun, Kumamoto-ken
(KurokawaOnsen Ryokan Association Information Center)
Telephone
TEL:0967-44-0076
Facsimile
FAX:0967-44-0819
Web Sites
http://www.kurokawaonsen.or.jp/eng_new/