Entry to Mount Aso's crater has been restricted since the mountain erupted in October 2016, but now the tourist route has been reopened. The First Crater of Aso Nakadake, one of the five peaks surrounding Mount Aso in Kumamoto, is one of the few tourist destinations in the world where you can experience volcanic activities up close. (The photo shows Kusa-Senrigahama, a National Place of Scenic Beauty and a Natural Monument.)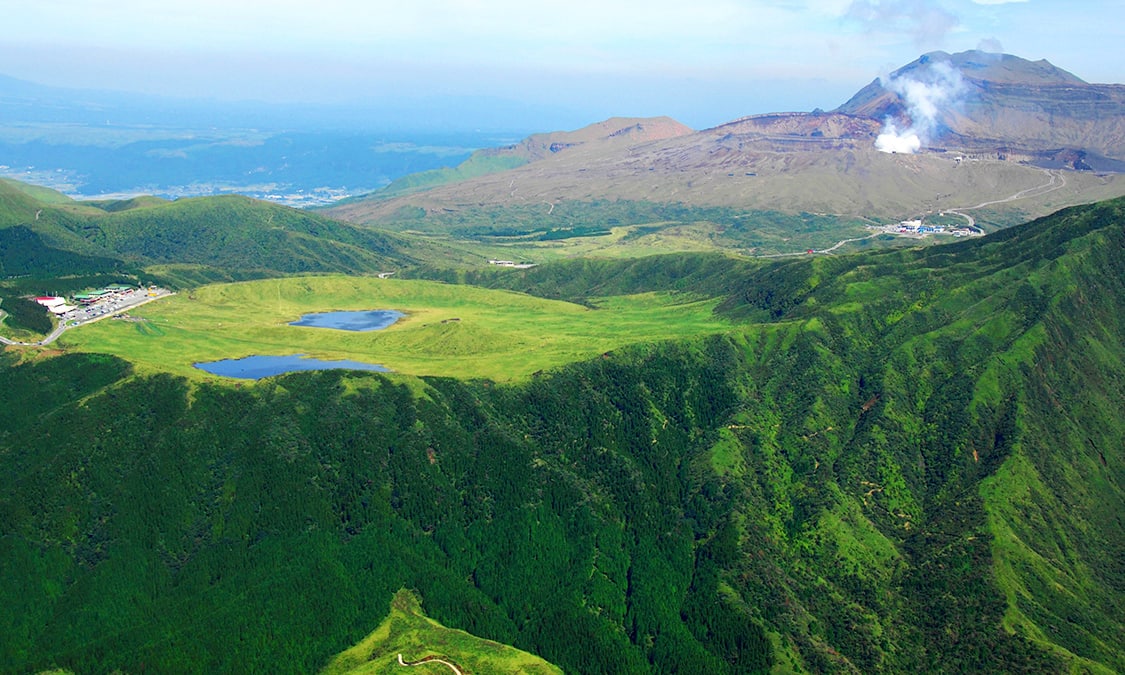 Entry had been restricted since an eruption in October 2016 severely damaged safety equipment such as gas detectors around the crater. The area has now reopened, with its world-class emerald-green caldera lake captivating the returning tourists.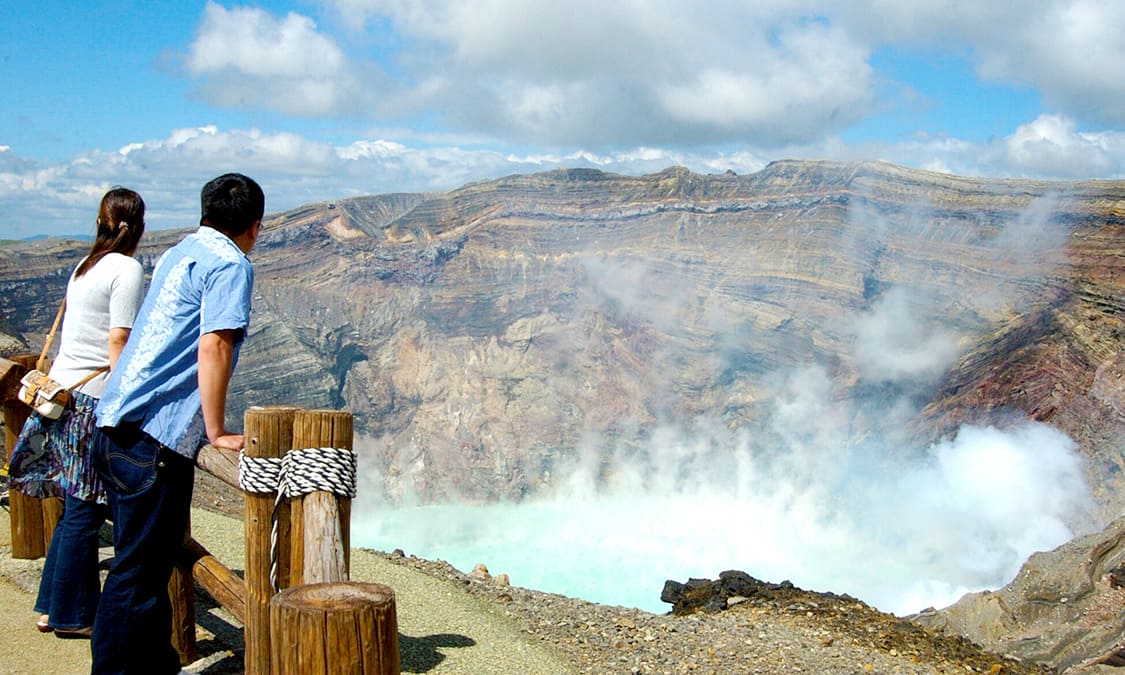 To see the crater, you can drive up Mount Aso parkway (a toll road) or ride a bus. You can also climb on foot. Please check the entry restrictions due to volcanic gas. Let's explore the planet's heritage that has been recognized as a UNESCO Global Geopark!
Location
Name
Mount Aso
Web Sites
https://www.kyusanko.co.jp/aso/lang_en/
Address
808-5 Kurokawa, Aso-shi, Kumamoto
Access
35 minutes by bus from JR Aso Station
Business Hours
9:00 - 17:00
Inquiries
TEL:0967-34-0411 (Mount Aso Ropeway)
Admission
Motorcycles (up to 250cc) 200 yen
Motorized bicycles 200 yen
Mopeds 200 yen
Light vehicles (excl. motorcycles) 600 yen
Small vehicles (excl. motorcycles) 800 yen
Regular vehicles 800 yen