Kamo Aquarium, a dreamy house with the largest collection of jellyfish species in the world
Located in Tsuruoka City, Yamagata Prefecture, Kamo Aquarium is the world's leading aquarium featuring jellyfish, with an amazing collection of over 50 species. Enjoy the soothing atmosphere as colorful jellyfish freely float in the water. In addition to the jellyfish display, the aquarium offers various attractions for the entire family, such as the seal show popular among children and the feeding of black-tailed gulls.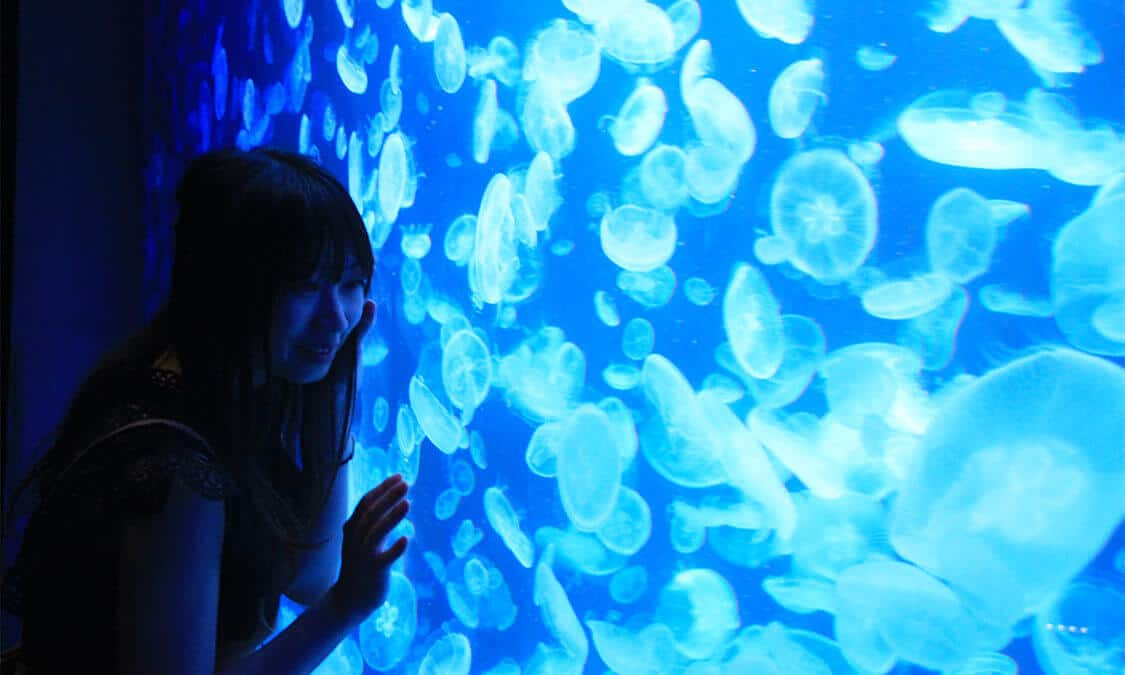 Welcome to the world of jellyfish at the Kuranetarium
Kurage, the Japanese term for jellyfish, is the namesake for the Kuranetarium, the main exhibit of the Kamo Aquarium. The Kuranetarium consists of such exhibits as the Jellyfish Dream Theater and the Jellyfish Commentary Corner, helping visitors see, touch and learn about jellyfish to inspire discovery and emotions. The Jellyfish Dream Theater is the highlight of the facility, featuring a world-class, 40-ton circular tank measuring 5 meters wide that houses approximately 10,000 moon jellyfish. You can never get tired of the dreamy sight of the jellyfish floating around in deep blue illumination.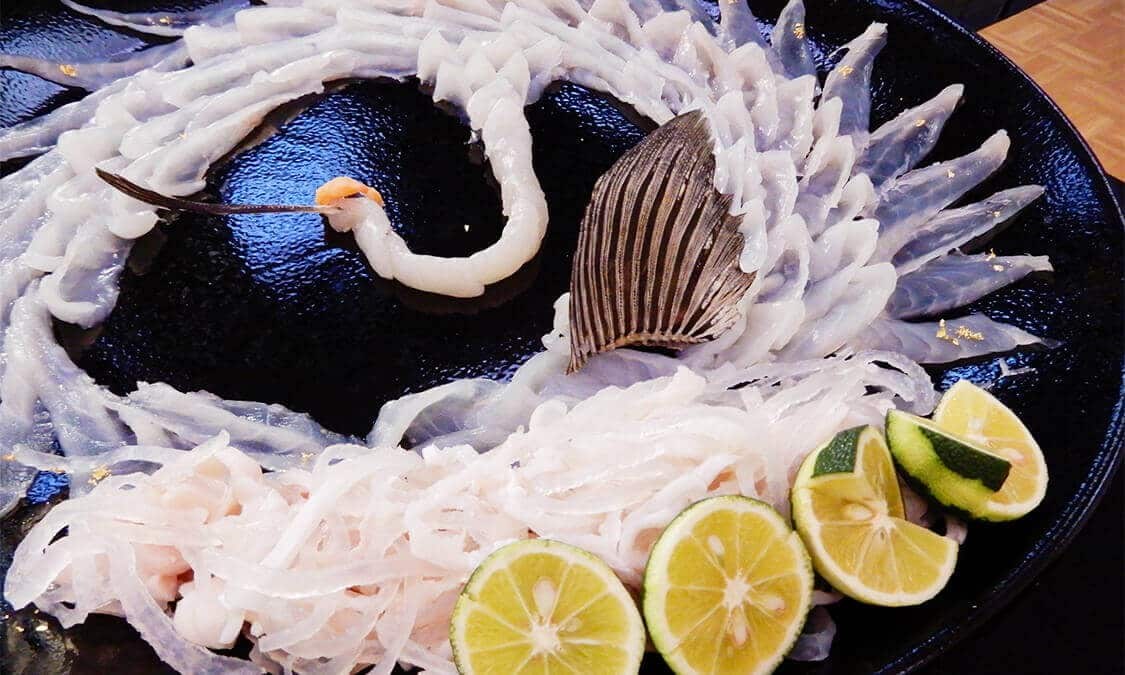 Enjoy seafood cuisine at Restaurant Okimizuki
Restaurant Gyosho Dining Okimizuki, located inside the aquarium, serves fresh local seafood caught near Shonaihama Beach. Its menu centers on providing learning experiences through eating and offers "Kaisendon (seafood rice bowls)," set meals and seasonal specials. As an aquarium specializing in jellyfish, the jellyfish ramen noodles and jellyfish ice cream are also popular. A recommended winter delicacy of Shonaihama is the "Torafuku" pufferfish. You can enjoy this premium fish at reasonable prices as fresh sashimi or a "Karaage" fried dish.
Fun and unique events at the Kamo Aquarium
Kamo Aquarium offers various unique events that can only be experienced here. In the Evening of Music event, enjoy a fantastical collaboration of jellyfish and music at concerts held in front of the Jellyfish Dream Theater. Another unique event is the overnight stay in the aquarium, where you can spend a special night in front of the fish and jellyfish tanks. In the backyard tour, aquarium staff will take you on an exclusive tour to the other side of the tank that is normally closed to visitors.
Location
Name
Kamo Aquarium
Website
https://kamo-kurage.jp/english/
Address
657-1 Okubo, Imaizumi, Tsuruoka-shi, Yamagata
Access
From JR Tsuruoka Station, take the Kamo Aquarium line bus for approximately 30 minutes
Business Hours
9:00 to 17:00
9:00 to 17:30 (Summer holiday period)
Last admission: 30 minutes before closing.
Please see the website for details.
Closed
Open all year round
Inquiries
TEL: 0235-33-3036
Admission
General admission: 1,000 yen; Elementary and junior high school students: 500 yen; Preschool children: Free