BUSINESS CLASS
Dining/Drink
This photo is a sample image. The menu varies according season, route, and aircraft.
Information is available here on dining and drink options for passengers traveling in Business Class on ANA international flights.
Meals/Drinks (PDF)
by route
THE CONNOISSEURS
ANA Fine Dining & Bar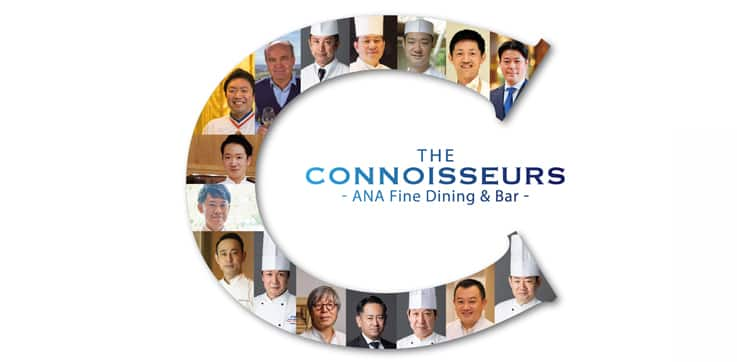 Dining pleasure presented by THE CONNOISSEURS
To ANA, a "Connoisseur" is the embodiment of the ultimate host: someone with great knowledge in entertaining your palate.
With the professional expertise of master chefs, beverage specialists and ANA chefs, we open new frontiers in the art of dining 30,000 feet in the sky. Welcome to the finest dining experience, only available on ANA.
Here, we present some examples of meals served on flights departing Japan in June-August 2020.
Japanese Cuisine (Washoku)
Yoshimura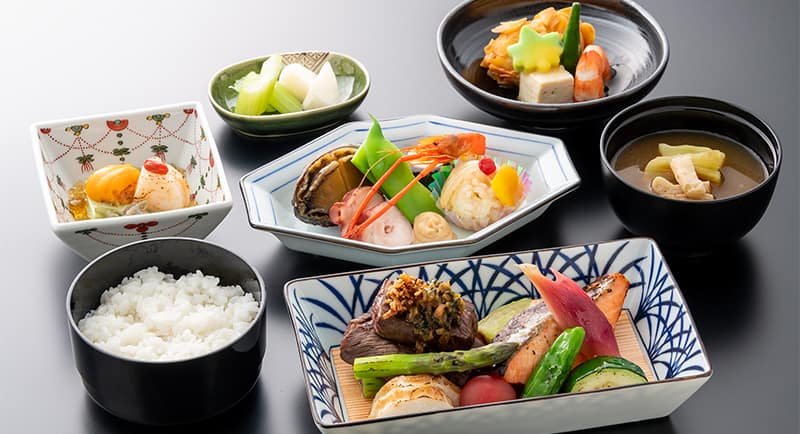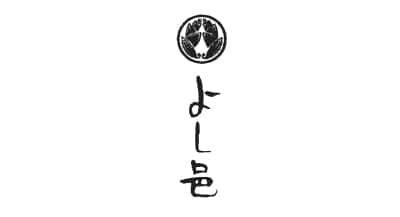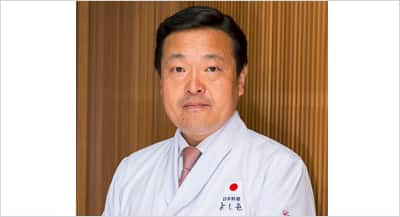 Executive Chef, Yoshimura
Hirokazu Tomisawa
This menu is a collaboration with Yoshimura, a famous Japanese restaurant in the Hasune area of Itabashi, Tokyo. The appetizer of Ishigaki quail egg shinjo features cross-sections of quail egg intricately arranged to resemble a rock wall, highlighting the chef's delicate skills. The pale green color of the edamame tofu in the small bowl is delightfully refreshing for summer. The main dish of beef chuck is served with an aromatic tare sauce that offers a sublime flavor and texture.
| | |
| --- | --- |
| Routes | Routes from Narita/Haneda to North America (excluding Honolulu), Europe, Mexico, and Oceania (excluding some flights) |
Maison de Taka Ashiya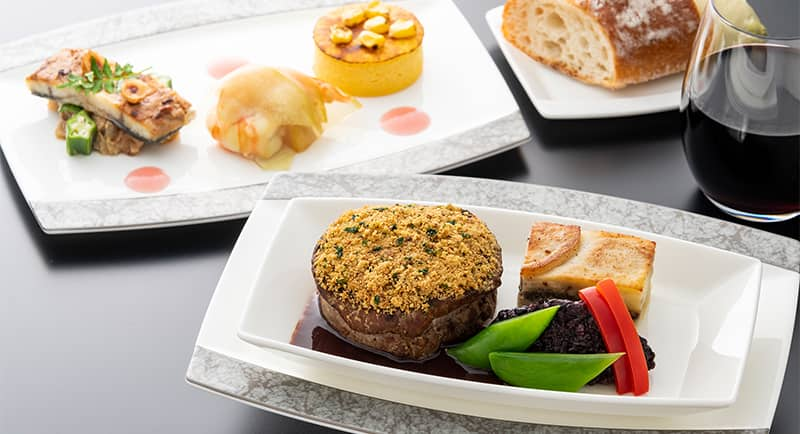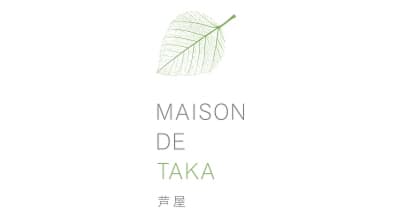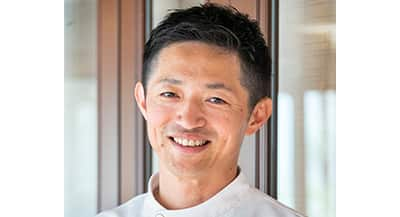 Executive Chef, Maison de Taka Ashiya
Hideki Takayama
Special menu created in collaboration with Maison de Taka Ashiya. The appetizer is a shrimp and peach salad fragrant with green tea, accompanied by unagi eel with hazelnuts and miso accents and a smooth corn creme brulée. The fish dish is ayu sweetfish prepared with French techniques, finished with a basil and perilla sauce. I hope you will enjoy this menu.
| | |
| --- | --- |
| Routes | From Narita/Haneda to Thailand, Singapore, Indonesia, Malaysia (excluding late-night flights) and India |
Pierre Hermé Paris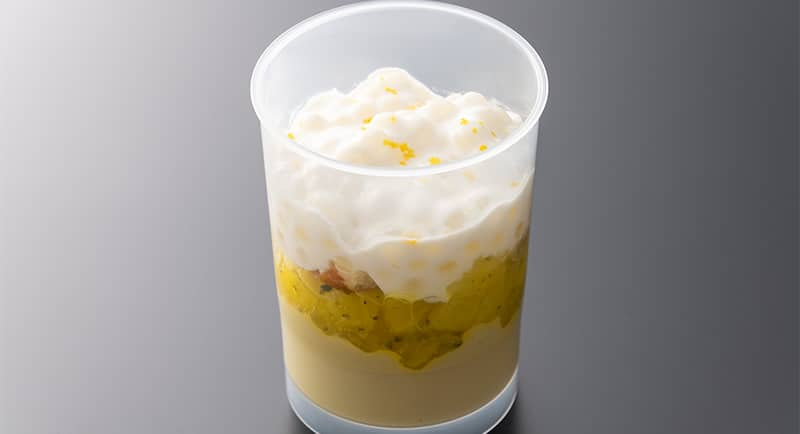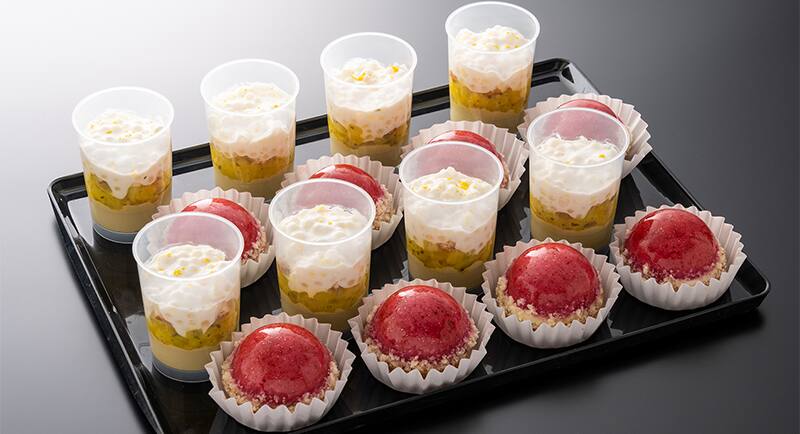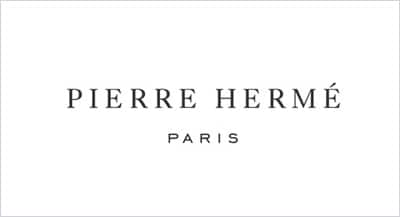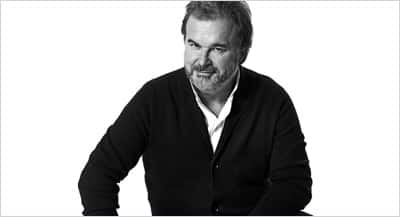 Pierre Hermé
Pierre Hermé has been named The World's Best Pastry Chef by the World's 50 Best Restaurants Academy. Gourmet sweet fans the world over rave about his creative works using the art of pastry. Allow your taste buds to be tantalized by this "Picasso of Pastry" and his extraordinary world of tastes, sensations and pleasures.
| | |
| --- | --- |
| Routes | Routes from Narita/Haneda to North America, Mexico, Oceania, and Asia (excluding some flights) |
Special offer for Business class passengers
Meals/Drinks (PDF)
by route
In-flight meals for inbound flights to Japan
Menus created in collaboration with a well-known, representative restaurant or hotel from the area in question are available in Business Class on some routes for inbound flights to Japan.
Special dietary requirements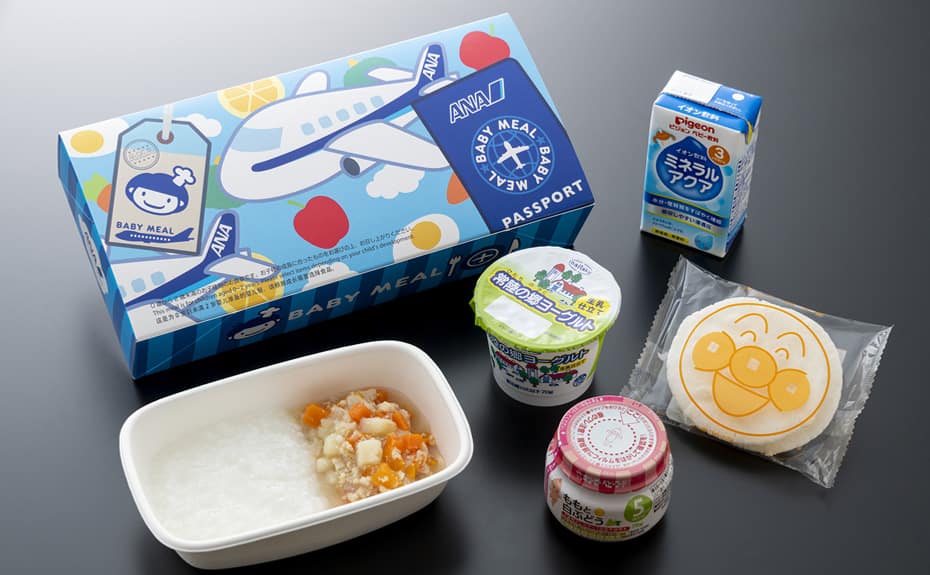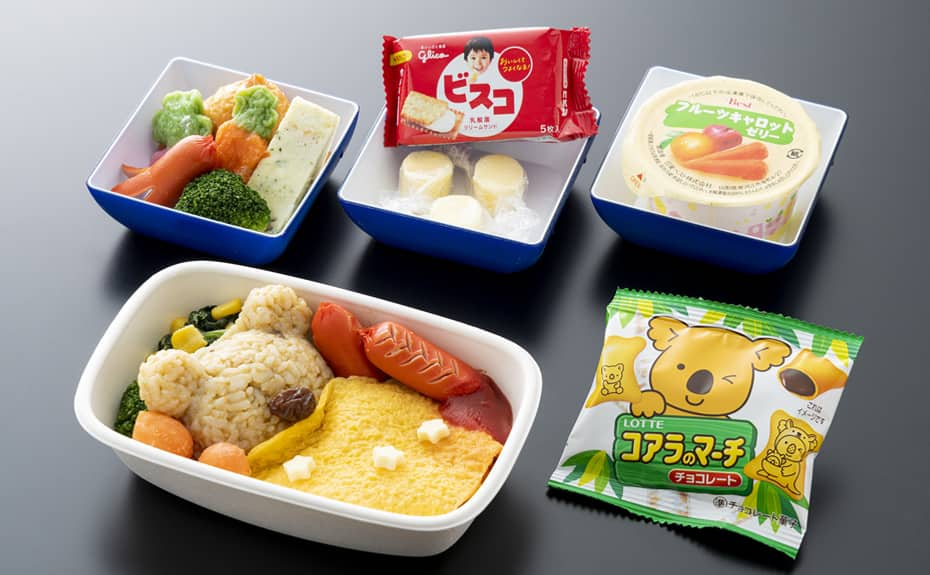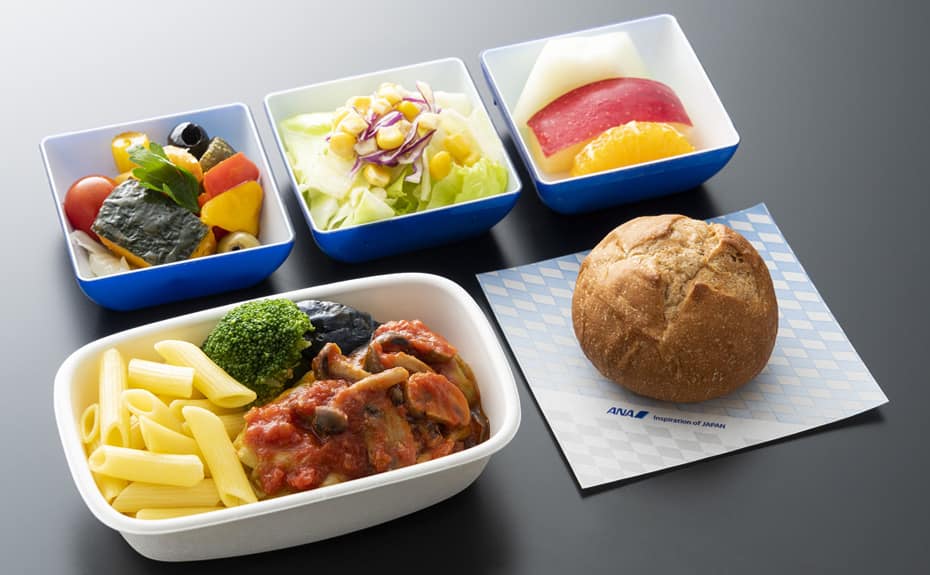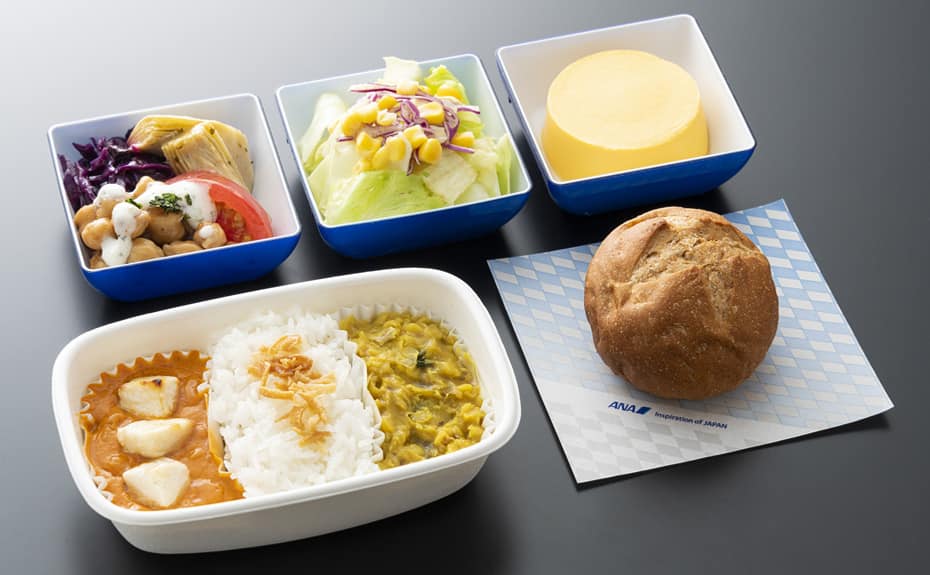 A wide selection of special meals are available for your children or to meet your specific dietary requirements.