Akiyoshidai and Akiyoshido

Akiyoshidai is Japan's largest karst plateau, extending from central to eastern Mine.
In 1955, it was designated Akiyoshidai Quasi-National Park and in 1964, a Special Natural Monument. The area is also home to Akiyoshidai International Art Village, set up as a place to create and spread art and culture.
Akiyoshidai is a basin plateau, surrounded by mountains around 500–600m high. The plateau ranges from 180–420m high, and comprises mainly of ancient limestone. Under the plateau, there are many limestone caves formed by the erosion of the limestone by rain.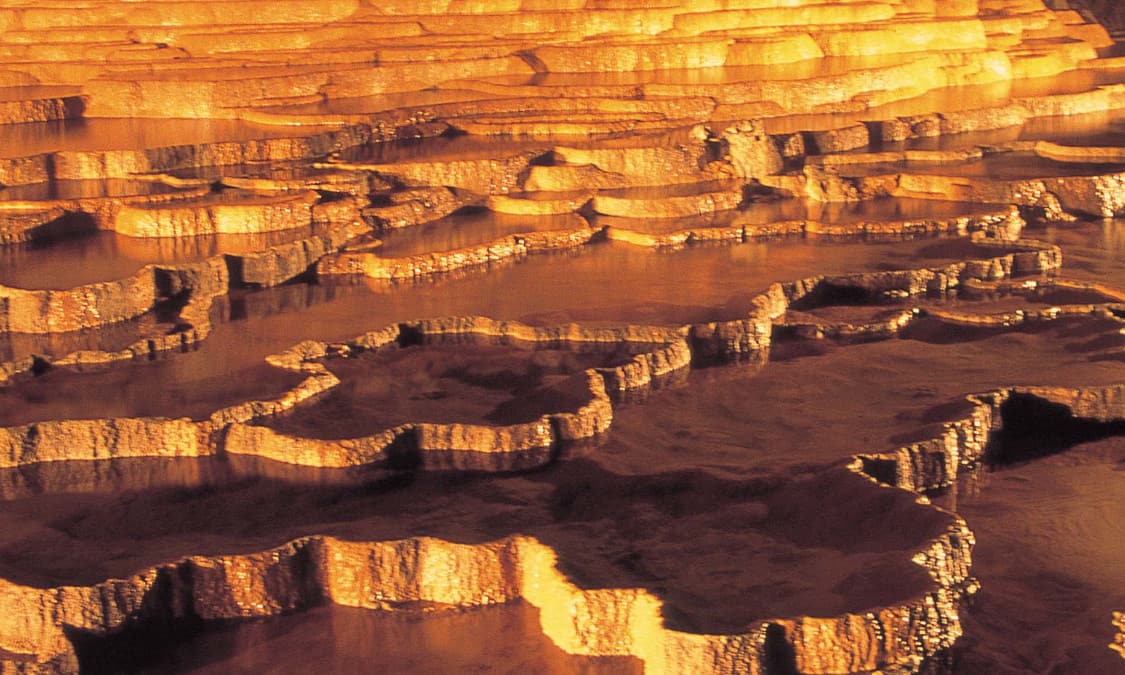 Akiyoshido cave is one of Japan's leading large limestone caves located at the foot of the mountains of Akiyoshidai.
The entrance to the cave is 24m high, and reaches 8m in width. The widest area inside the cave is 200m, and parts with a high roof are around 40m tall. The highest roof in the cave is 80m high.
The temperature inside the cave remains at 17°C throughout the whole year, meaning conditions are always comfortable for exploring.
Beppu Benten Pond is a mystical, legendary spring pond with a vivid cobalt blue hue. This kind of spring is unique to karst areas, with water cold at 14°C.
The pond has been selected as one of Japan's 100 remarkable waters.
In the vicinity, you can enjoy local cuisine and fishing for rainbow trout.
Location
| | |
| --- | --- |
| Name | Akiyoshidai and Akiyoshido |
| Web Sites | (In Japanese) https://karusuto.com/spot/ |
| Address | Akiyoshidaisan, Shuho-cho, Mine-shi, Yamaguchi |
| Inquiries | TEL:0837-62-0115 (Mine Tourism Association) |
| Fee | Entrance to Akiyoshido cave: Adult 1,200 yen, middle school student 950 yen, elementary school student 600 yen |