In 1955, a white fox appeared by the bedside of Hitoshi Okamura, a local fishing business owner. The fox asked, "Who do you think you have to thank for having come this far with fishing?" After he explained his past, the fox said, "You must hold a ceremony on this land to appease me" This prompted Okamura to build Motonosumi Inari Shrine.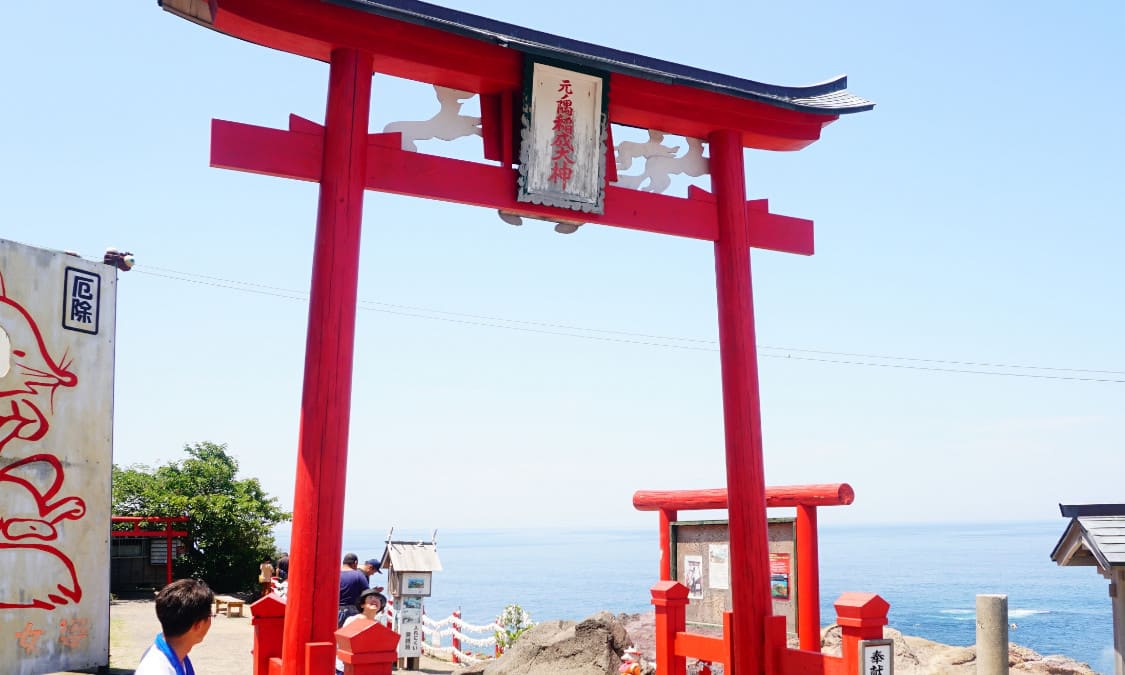 It enshrines the god of business prosperity, large hauls of fish, safety at sea, matchmaking, children, warding off evil and bringing good luck, wealth and happiness, traffic safety, academic achievements, and fulfilling wishes.
The grounds of the shrine contain a large torii gate that stands around 6m high, and there is an offering box at the very top. It is said that your wish will come true if you manage to throw a coin inside.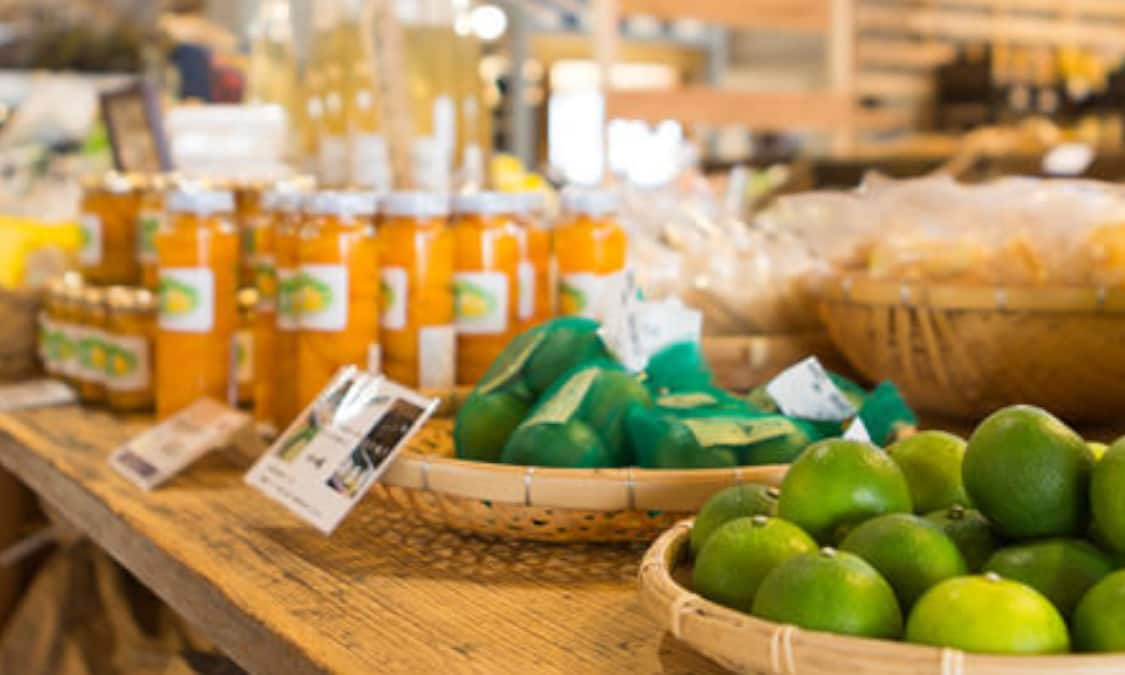 A roadside station called Senzakitchen has opened around 30 minutes by car from Motonosumi Inari Shrine in the port town of Senzaki, an area associated with Japanese poet Misuzu Kaneko. Here, you can enjoy Nagato delicacies to your heart's content. There is an agricultural and marine products store where you can buy fresh Nagato fish and vegetables, as well as restaurants and a barbecue house. The roadside station also contains Nagato Toy Museum, where kids can play with wooden toys.
This is the perfect spot for shopping, resting, and having lunch while looking out over the sea.