Uchinomaki Onsen, a hot spring town in Aso, Kumamoto Prefecture
Surrounded by the outer rim of Mount Aso, Uchinomaki Onsen offers a variety of scenery of the picturesque Aso area for every season. Blessed with around 80 spring sources, each ryokan inn and hotel provides a different type of hot spring, many of which are direct from the source without being diluted or heated. There are various popular dining and sightseeing spots in the area as well.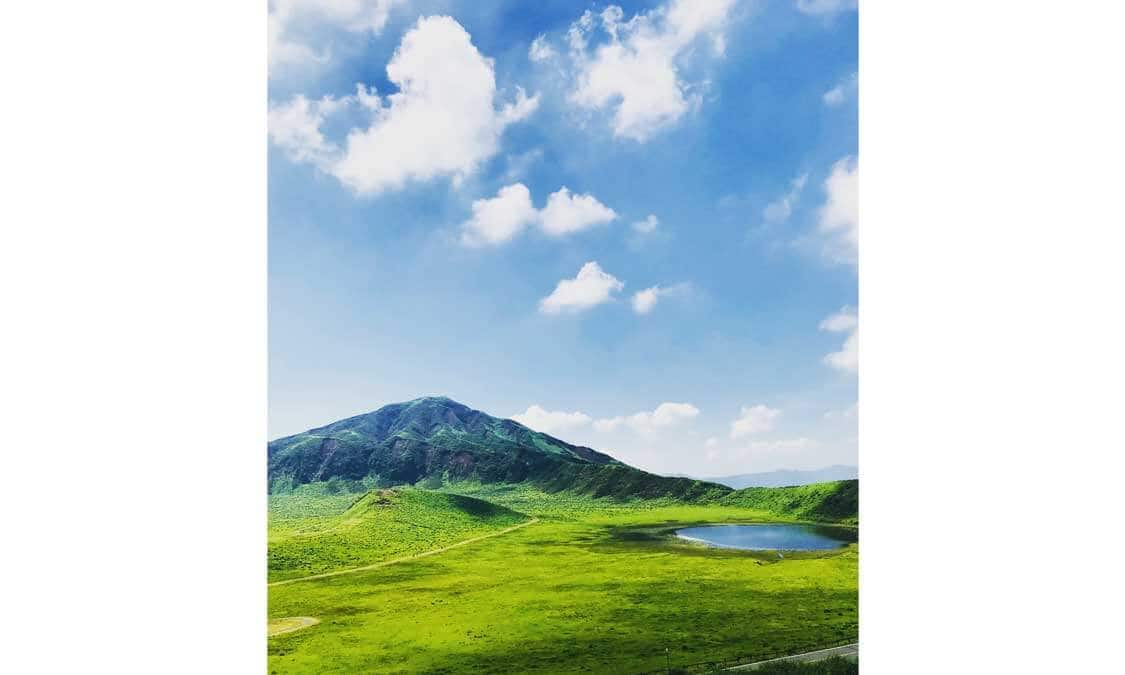 Kusasenri is an iconic area of the Aso grasslands overlooking the smoking Nakadake peak of Mount Aso. At the center of the 1-kilometer-wide grassland is a large pond created from accumulated rainwater, where cows and horses graze. Feel the natural powers of Aso as you explore and enjoy horseback riding in the great outdoors.
Located on the northeast of Uchinomaki Onsen and surrounded by the mountains of Aso, Daikanbo has one of the best views in Kumamoto Prefecture with a sweeping vista of the five peaks of Aso and the Kuju Mountain Range. When the mountains are covered in a sea of clouds, the scenery is especially breathtaking. The view of the five peaks of Aso from this viewpoint is called the Nehanzo because it resembles the reclining Buddha entering Nirvana.