Weight, Size, and Number of Items Which Can Be Checked in Free of Charge (International Flights)
If a codeshare flight or flight operated by another airline is included in the itinerary, the baggage rules of the other airline may apply.

When traveling on Japanese domestic sectors using a ticket for which the International Conditions of Carriage apply, the baggage rules for international flights will apply.

Please be advised that in the event that it is impossible to confirm whether or not an item can be transported by airplane before the departure time, the request for transport may be rejected.
Weight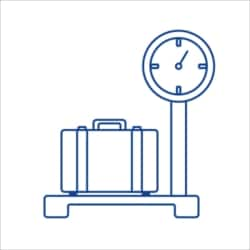 First Class
Up to 32 kg / 70 lb per piece
Business Class
Up to 32 kg / 70 lb per piece
Premium Economy
Economy Class
Up to 23 kg / 50 lb per piece*1
*1

Before ticketing 30JUN19, as for itinerary between Japan and Brazil via Atlantic Ocean (including between Japan and U.S.) with ANA flight, up to 32kg / 70 lb per piece
Size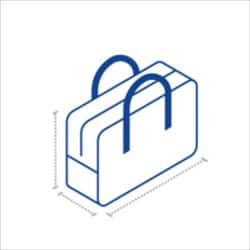 First Class
Business Class
Premium Economy
Economy Class
The total linear dimensions (length, width, height) per item is no more than 158cm.
Includes wheels and handle
Number of Pieces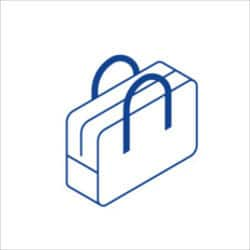 First Class
Up to 3 pieces
Business Class
Up to 2 pieces
Premium Economy
Economy Class
Up to 2 pieces
---
When traveling in Premium Class on Japan domestic sectors, the free baggage allowance for First Class will apply. When traveling in Economy Class, the allowance for Premium Economy / Economy Class will apply. Excess baggage charges will apply when checking in baggage which exceeds the free baggage allowance.
Star Alliance Gold Members
Star Alliance Gold members can enjoy additional free baggage allowances.
The free baggage allowance written on the flight ticket will apply.
Points to Note for Each Type of Baggage