Musical Instruments (International Flights)
If a codeshare flight or flight operated by another airline is included in the itinerary, the baggage rules of the other airline may apply.

When traveling on Japanese domestic sectors using a ticket for which the International Conditions of Carriage apply, the baggage rules for international flights will apply.

Please be advised that in the event that it is impossible to confirm whether or not an item can be transported by airplane before the departure time, the request for transport may be rejected.
Excess Baggage Charges for Musical Instruments
Musical instruments can be checked in within the limits of the free baggage allowance.
However, the handling if the size (total linear dimensions) is exceeded differs to normal baggage.
Please notify ANA by telephone in advance about baggage with total linear dimensions that exceed 203 cm (80 in.). Please contact ANA at your earliest convenience as the confirmation may take some time.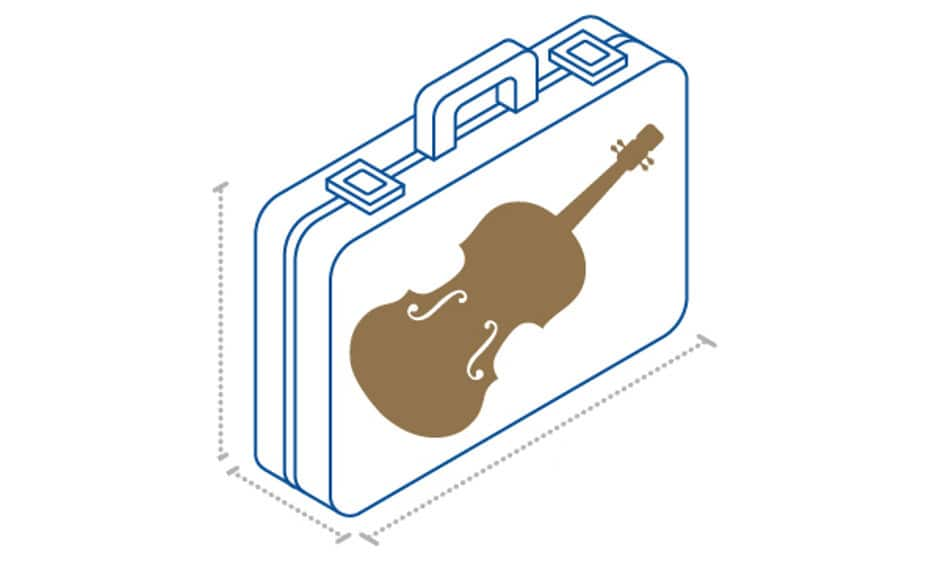 Size
Handling
158 cm (62 in.) to 203 cm (80 in.)
Excess baggage charge for oversize baggage is waived.
Restrictions due to aircraft type and flight route will apply (*1).
203 cm (80 in.) to 292 cm (115 in.)
Excess Baggage Charges (*2) and restrictions due to aircraft type and flight route will apply (*1).
Exceeding 292 cm (115 in.)
Cannot be checked in.
Flight from Haneda to Paris in Economy Class
2 pieces of baggage (within 23 kg/50 lb, total linear dimensions within 158 cm/62 inches) and 1 musical instrument (5 kg/11 lb, total linear dimensions within 203 cm/79 inches)
Free number of baggage items exceeded by one
An excess baggage charge of JPY 20,000 will be incurred if 2 pieces of baggage are checked in.
The currency and fee applied vary depending on the itinerary, the sector on which baggage is checked in, as well as the airport at which the payment is made. For details, please refer to Excess Baggage Charges.
Points to Note for Each Type of Baggage