Kenrokuen is one of the three most beautiful gardens in Japan. It was built over a long period of time as a park for the successive feudal lords of the Kaga Domain. Located in the center of Kanazawa City, Kenrokuen is well-known to tourists from around the world and many of the prefecture's residents as a garden where people can enjoy the beauty of the four seasons. In the evening, there is a light-up event held during certain times of the year where visitors can enjoy a kind of charm different from what they'll experience during the daytime.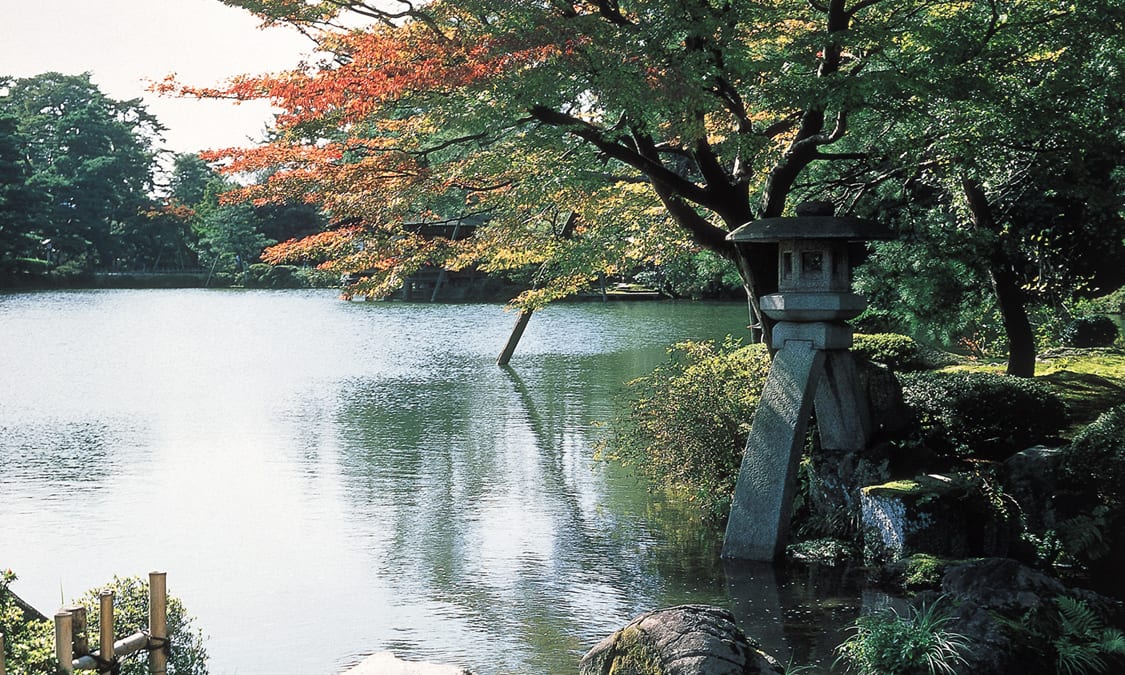 Kotoji stone lanterns get their name from the shape of the lantern itself, which looks similar to the bridge holding the strings of a "Koto" (Japanese harp) in place. What's more, the length of the left and right legs of the lantern differ, resulting in the creation of a feeling of beauty that is derived from the incomplete nature of the figure. This is a place recognized as having one of the foremost scenic views found in the park when combined with the autumn leaves of the old maple trees found to the side.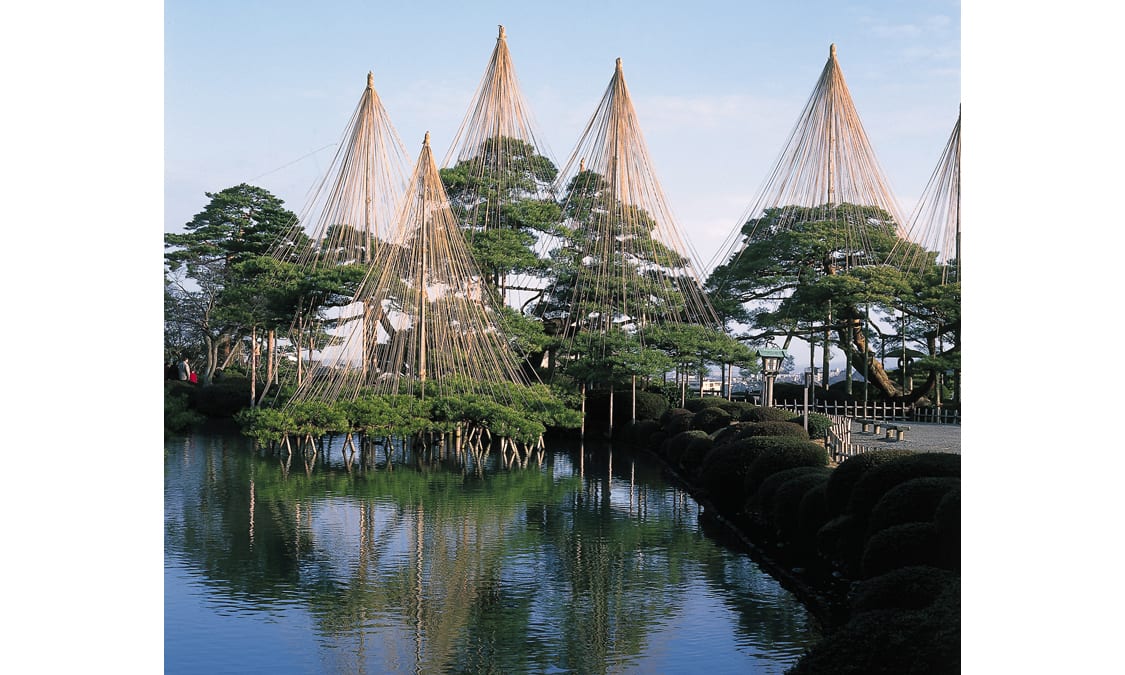 On the first of November each year, the Karasaki Matsu pine trees are subject to yukitsuri work serving to protect the trees from damage caused by accumulated snow. There are more than 800 sublime yukitsuri set-ups to be found in the park, making for a spectacle you'll only see at Kenrokuen, and one which inspires winter poems in the region of Hokuriku.
Location
Name
Kenrokuen Garden
Web Sites
http://www.pref.ishikawa.jp/siro-niwa/kenrokuen/e/
Address
1-1 Kenroku-machi, Kanazawa-shi, Ishikawa
Access
Get on the Hokutetsu Bus near the Kenroken exit at Kanazawa Station and get off at either Kenrokuen bus stop or Hirosaka bus stop
A 15 minutes' drive from Kanazawa Station
Business Hours
March 1 to October 15: 7:00 to 18:00 (Time to exit the park)
October 16 to the end of February: 8:00 to 17:00 (Time to exit the park)
Inquiries
TEL:076-234-3800
Admission
Adults: 310 yen / Children: 100 yen