Limited Express Yufuin no Mori

Resort train with warm wooden interior escorts you to the exquisite hot spring of Yufuin
The limited express Yufuin no Mori traverses from Hakata in Fukuoka Prefecture, the major hub of the Kyushu region, to Yufuin and Beppu, two of Japan's most popular hot spring destinations. The stylish green exterior, the retro-modern cabin interior, and large windows to enjoy the scenic view all make for an enjoyable trip. At the snack bar, passengers can purchase bento lunch boxes, sweets, and other original souvenirs. Indicative of Japanese hospitality and welcome, another popular feature is the subtle "omotenashi" photo service with cabin attendants.
Don't miss it! Check must-see area or item along your train journey!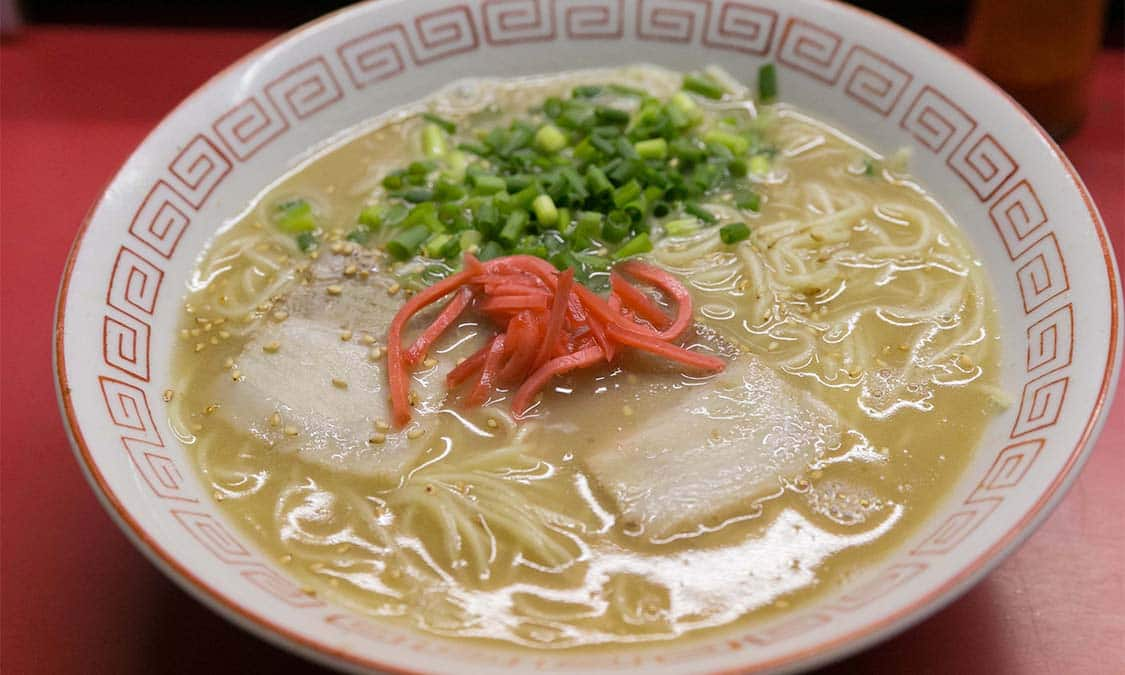 Of the wide variety of ramen noodles in Japan, Hakata ramen always ranks among the top. What makes it special is the milky tonkotsu pork-bone broth soup. Each shop has its own special recipe for cooking the rich soup, creating so many variations that it is hard to believe they are all tonkotsu soup. With more than 1,000 Hakata ramen shops, you will surely find your favorite bowl.
Musouen Hotel is located on a hilltop in Yufuin, one of Japan's premier hot spring resorts. The renowned hotel features an outdoor bath with a panoramic view of Yufudake Mountain, the symbol of Yufuin, which is at its most beautiful at dusk when the hillside turns bright red with the sunset. Day-trip visitors are also welcome, so stop by, relax and refresh in the midst of your travels.
Hashiya Ichizen chopstick shop
At this specialty shop of chopsticks made from wood produced in Yufuin, you can experience making your very own chopsticks or have a pair custom-made for you by a craftsman. Take a pair home as a souvenir of your trip or as a gift for someone special.
Major Station Information