Akita Prefecture is a prefecture that is
part of the Tohoku area to the north of Honshu.
It is the prefecture with the most number of important intangible folk cultural properties in Japan,
and many unique traditional cultures and customs such as the bizarre custom of Namahage in Oga Peninsula, as well as the Akita Kanto Festival which is one of the Tohoku Big 3 Festivals, still exist today.
located in the north-western
It is surrounded by incredible nature such as the majestic mountains and the azure Sea of Japan, and visitors can enjoy the scenery that changes along with the seasons and soak in the local vibe and hot springs over here.
Wouldn't it be nice to relax and interact with the local people in the countryside here?

The Akita Dog is a particularly famous dog breed which is native to Akita Prefecture and has been designated as a nationally protected species.
There have been various films featuring Akita Dog, and these faithful dogs are popular not only in Japan but also in other countries.

It takes about an hour to get to Akita Prefecture from Tokyo (Haneda Airport), Sapporo, Osaka, and Nagoya by domestic flight. There are two airports in Akita Prefecture: Akita Airport and Odate Noshiro Airport, and it is easy to access from just about anywhere.
You can take the Akita Airport Liner from the airport to your destination directly without having to change trains!
It takes about 4 hours to reach Akita from Tokyo by shinkansen (bullet train).
JR Rail Pass is also a great deal that can be used
in Akita Prefecture.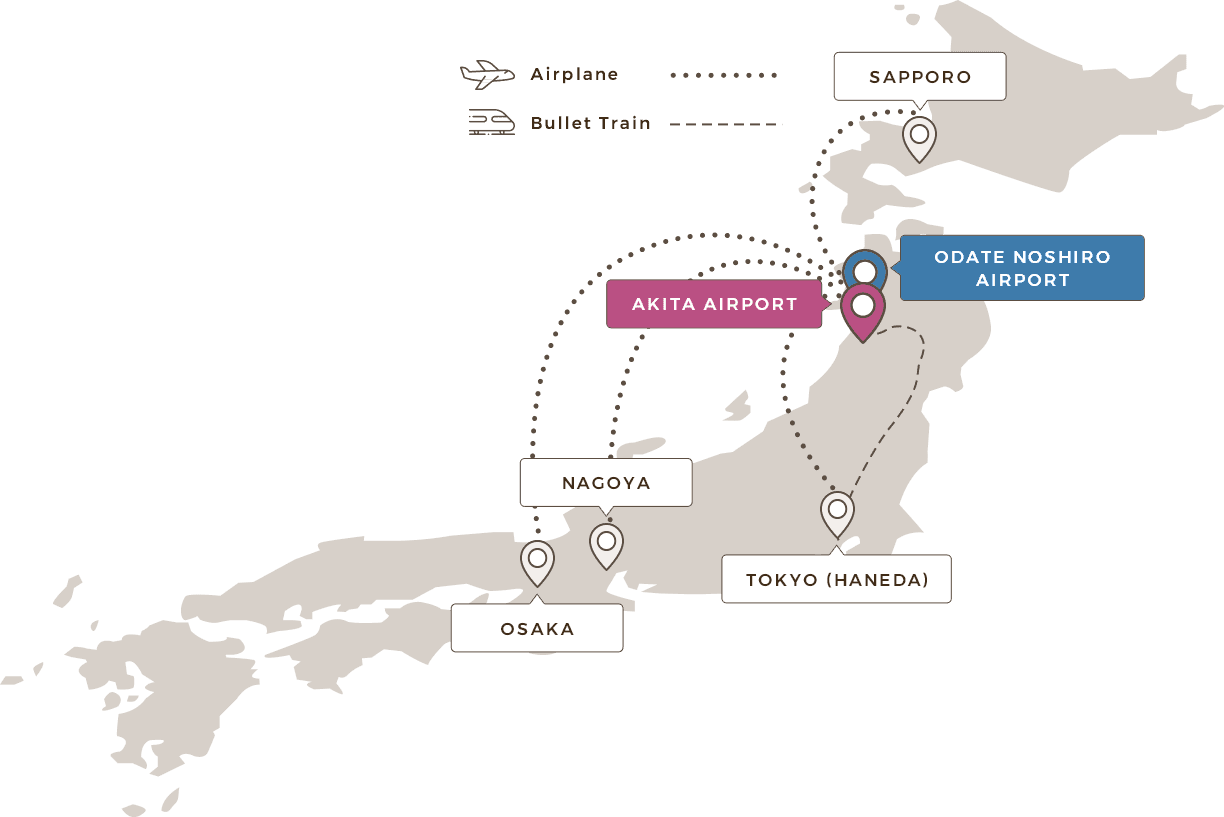 * As of 1 September 2019

Here is our recommended 3-day itinerary to carefully hand-picked destinations in Akita Prefecture based on the theme of "Winter in Akita".
This sample itinerary covers the two major destinations in winter: Nyuto Onsen and the hoarfrost-covered trees at Mount Moriyoshi.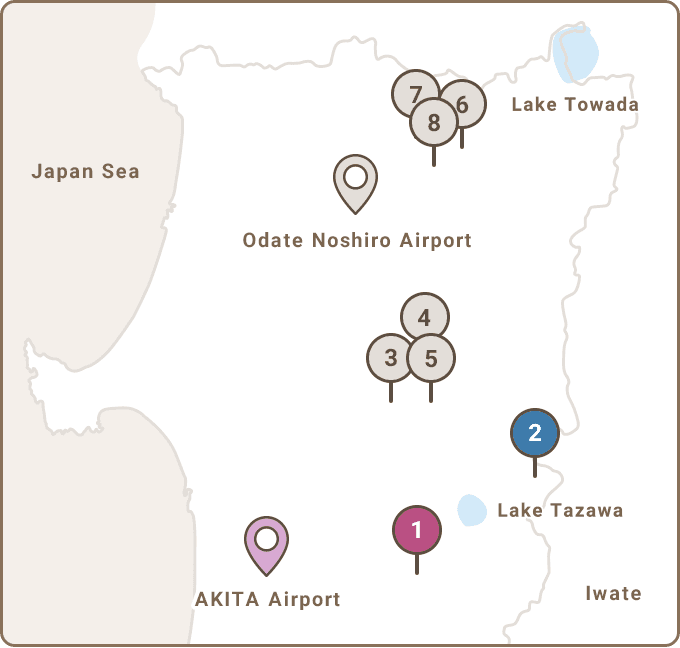 Akita Airport
- Take the limousine bus to Akita Station (approx. 40 minutes)
- Take Tazawako Line from Akita Station to Tazawako Station (approx. 20 minutes)
1

Kakunodate

Samurai residences that retain their original look and feel from the Edo period along the wide streets, with gorgeous scenery and streets as the area gets covered in snow during the winter.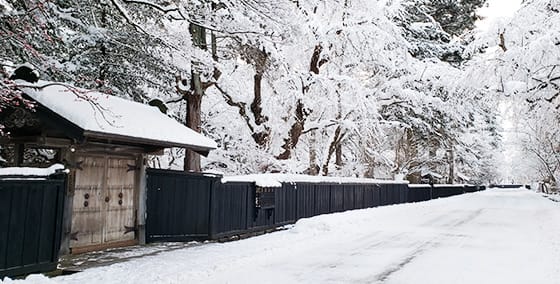 - Take Tazawako Line to Tazawako Station (approx. 20 minutes)
- Take a bus from Tazawako Station to Nyuto Onsen Tsuru-no-Yu (approx. 35 minutes + shuttle bus 15 minutes)
2

Nyuto Onsen Village

The collective name for the seven hot springs found at the foot of Mount Nyuto. These seven inns that are hidden deep in the mountains each have different hot spring qualities.
Stay in Tsuru-no-Yu, a hidden hot spring inn that has existed since the Edo period, for the first night.