Former Residence of Lord Hotta

"Tastes of JAPAN by ANA" is a regional vitalization project that collaborates with the different prefectures in Japan to present the Land of the Rising Sun in all of its diverse glory.
Learn about Japanese culture at the former residence of Lord Hotta in the samurai city of Sakura in Chiba
Located in Sakura, a city known as samurai town in Chiba Prefecture, the former residence of Lord Hotta has been designated as an important cultural property of Japan. Sakura City can be easily accessed from both Narita Airport and Tokyo, so why not experience Japanese culture in the town where the atmosphere of the Edo period lingers?
Experience Japanese culture at the former residence of Lord Hotta
The former residence and garden of Lord Hotta were built in 1890 by the last lord of the Sakura domain, Masatomo Hotta. The former residence and some of the buildings are registered as Japan's important cultural property as they are one of the valuable Daimyo houses built in the Meiji period that remains in good condition. Anyone including those who visit for the first time can easily enjoy the residence, as a free guided tour is available on Saturday, Sunday and holidays. In addition, several Japanese culture hands-on activities are available such as dressing in a kimono, zazen meditation and tea ceremony (fee-based and reservation in advance required).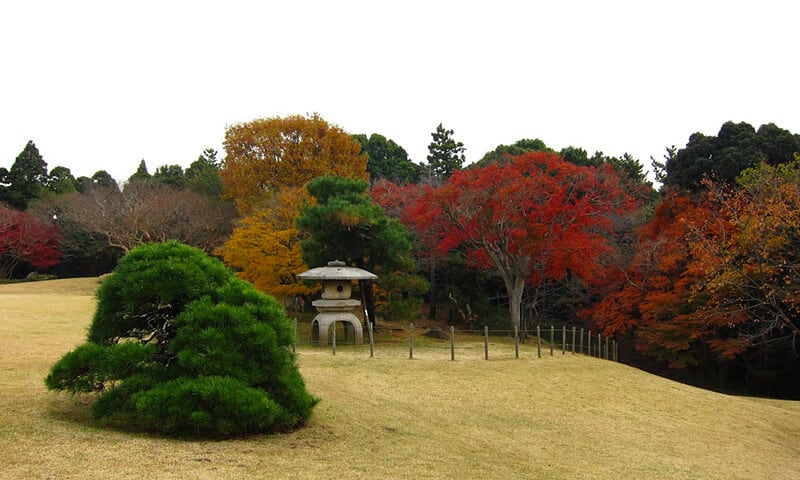 The garden which is sure to please your eyes throughout the seasons
In addition to the buildings, the garden is also a must-see. The spacious lawn that spreads outside of the buildings and the borrowed scenery (the surrounding landscapes incorporated into the garden as background) offer a unique scenic environment. The garden is highly regarded as it mostly retains its original design and composition in good condition from the time it was created. Enjoy the beauty of the Japanese garden that changes with the seasons such as the cherry blossoms and camellia in full bloom in spring and the colorful leaves in autumn.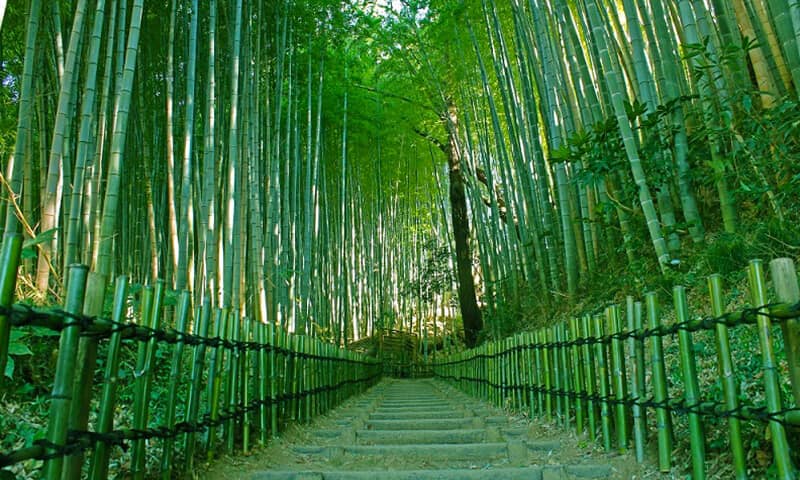 Find reminders of the old castle town everywhere you go in the city
The vestiges unique to a castle town of the Edo period remain throughout the city of Sakura. Sakura Castle Park where ruins of the castle can be found is also famous as a cherry blossom viewing spot. The National Museum of Japanese History adjacent to the park is the only museum in the country dedicated to Japanese history and culture from ancient times. Other must-see sites include one of the biggest remaining samurai residences in Kanto where you can have a glimpse of a samurai's lifestyle, Hiyodori hill surrounded by bamboo trees that samurai used to walk and the Makata shrine.
Location
Name
Former Residence of Lord Hotta
Web Sites
http://www.city.sakura.lg.jp.e.dj.hp.transer.com/0000000627.html
Address
274 Kaburagimachi, Sakura-shi, Chiba
Access
20 minutes' walk from Keisei Sakura Station
20 minutes' walk from JR Sakura Station
Approximately 15 minutes' drive from Sakura IC on the Higashi-Kanto Expressway
Business Hours
9:30 to 16:30 (Final entry at 16:00)
Closed
Mondays (if Monday is a public holiday, then the following Tuesday), New Year holidays (December 28 to January 4)
Inquiries
TEL: 043-486-6000 (Sakura City Tourism Association)
Admission
Adults: 320 yen; Students: 160 yen (Entrance is free for the garden)