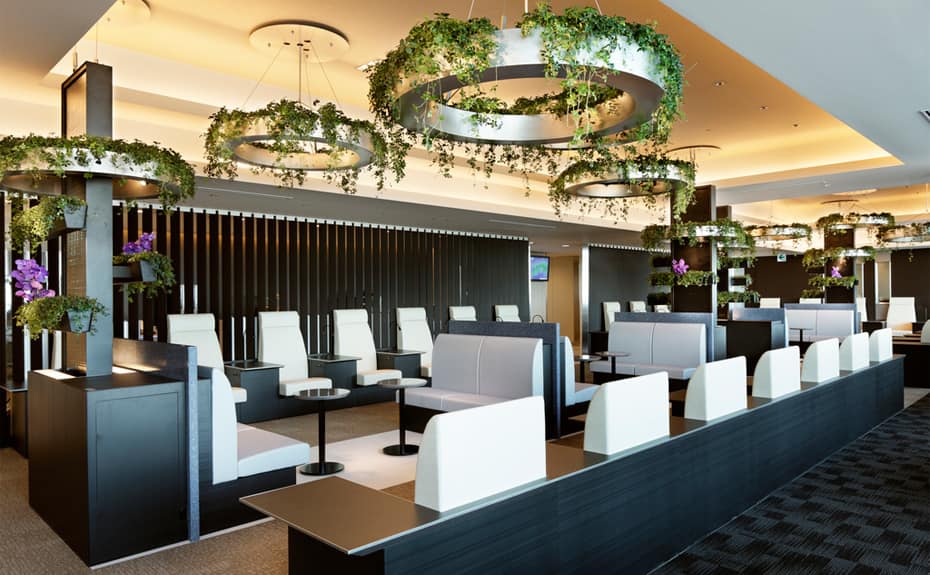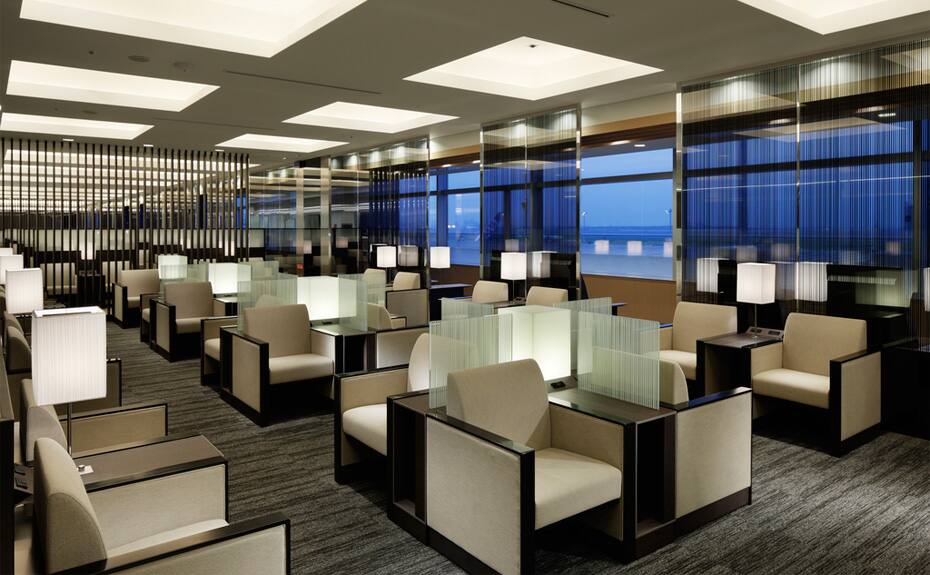 Enjoy a wide range of drinks and Wi-Fi access, with light meals and snacks also available at some lounges.
STAR WARS ANA Kids LOUNGE in the ANA Lounge for Japan Domestic Flights at Haneda Airport
The lounge design is based on the special liveries for the R2-D2™, BB-8™, and C-3PO™ ANA Jets from the ANA STAR WARS™ Project, which are hugely popular with young children. The lounge contains a slide, bench cushions, and picture books, and the cushion mat-covered floor provides a safe, secure environment for young children to play freely in. Moreover, young children entering the STAR WARS ANA Kids LOUNGE will receive a free sticker at the lounge reception desk.

Location : Inside the ANA Lounge for Japan domestic flights at Haneda Airport (Main Building South)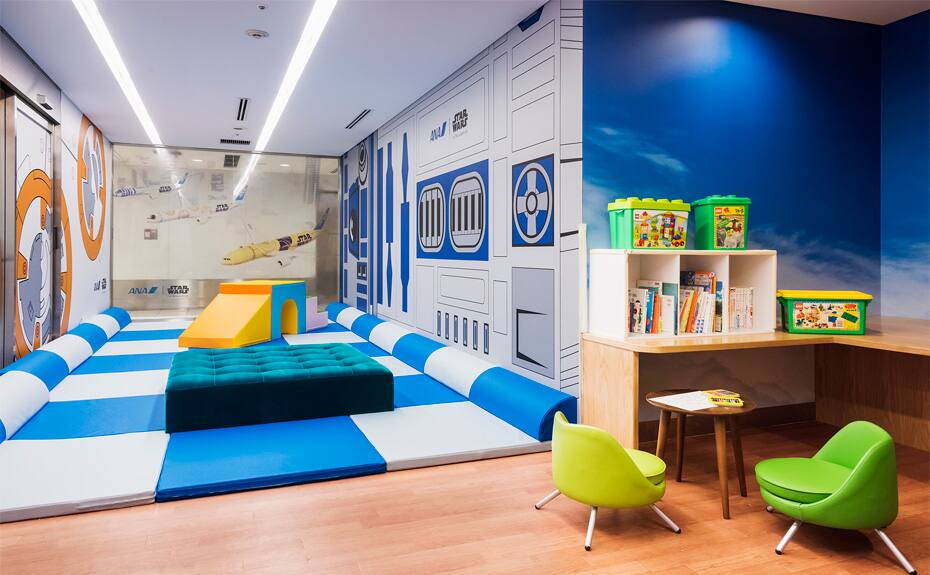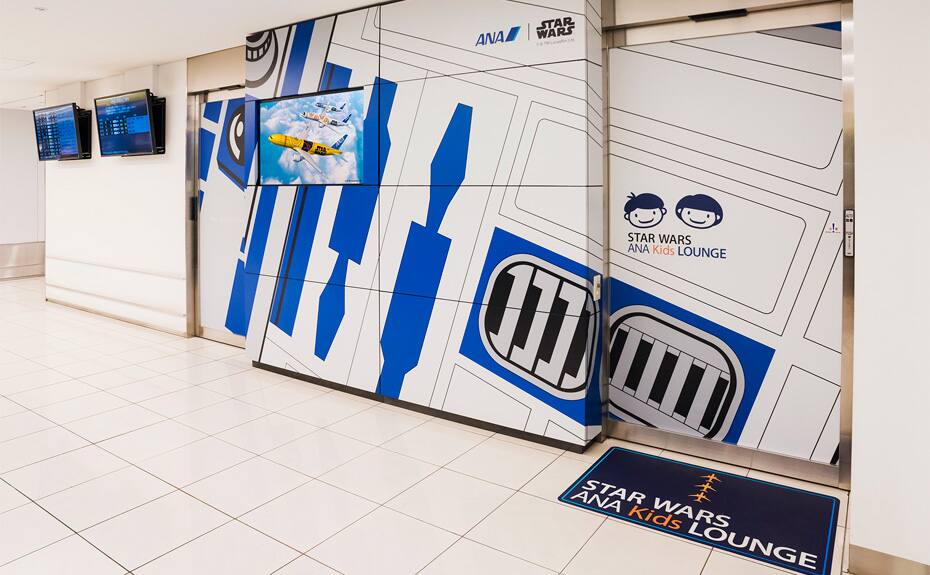 When flying on an ANA Group operated flight or a code share flight* with an ANA Flight number.

*Flights operated by AIR DO, IBEX Airlines, Oriental Air Bridge, Solaseed Air and StarFlyer.
Diamond Service Members, Platinum Service Members, Bronze Service Members, Super Flyers Members, ANA Million Milers and Star Alliance Gold Members.
Eligibility by Boarding Class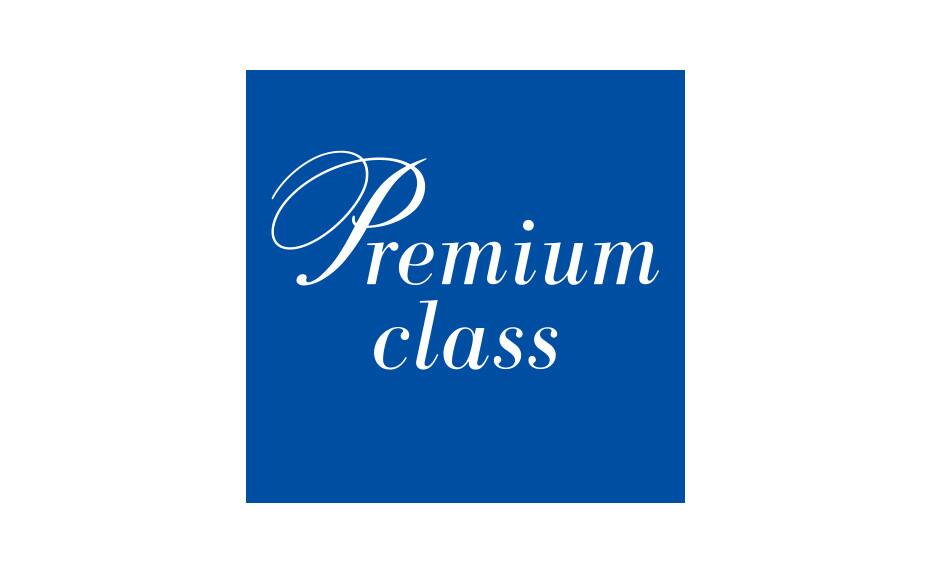 Premium class customers may use ANA lounges.

*Premium Class Service
*The "Lounge Oyodo Contract Lounge" in Miyazaki Airport cannot be used.
ANA Card Premium Members, Customers using a paid lounge service
Relaxing moments before boarding.We offer a variety of services to suit your needs.
Customers traveling in Economy Class who are not Premium members can use the ANA Lounge for Japan domestic flights at Haneda Airport Terminal 2 for a fee.
*All images used are for illustrative purposes only.