Funabashi H.C. Andersen Park
"Tastes of JAPAN by ANA" is a regional vitalization project that collaborates with the different prefectures in Japan to present the Land of the Rising Sun in all of its diverse glory.
Funabashi H.C. Andersen Park
Located in Funabashi, Chiba Prefecture, Funabashi H.C. Andersen Park is a large comprehensive park with a Danish air. The park is composed of five zones: Wanpaku Kingdom Park, Fairy Tale Hill Zone, Children's Art Museum Zone, Nature Experience Zone and Castle of Flowers Zone. Taking advantage of its natural landscape and wooded areas, and adorned with seasonal flowers, the whole family can enjoy this park lush with greenery in any season.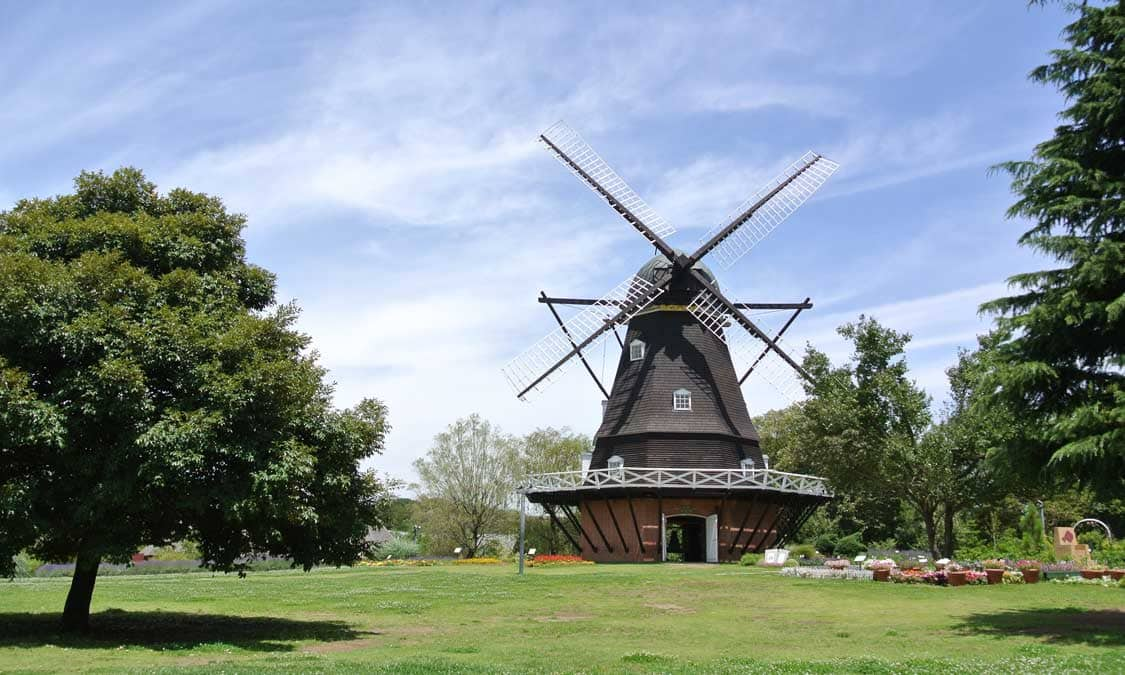 The windmill welcomes you to the Fairy Tale Hill Zone
The first object that will catch your eyes in the Fairy Tale Hill Zone is the large windmill authentically constructed by Danish craftsmen. Near the windmill, there is a fountain decorated with flowers of each season and designed with a motif of the fairy tale "The Ugly Duckling." The red Western-style building is the Community Center, which includes a souvenir shop and an exhibition hall. Wherever you look, the fairy tale atmosphere makes for beautiful photo spots.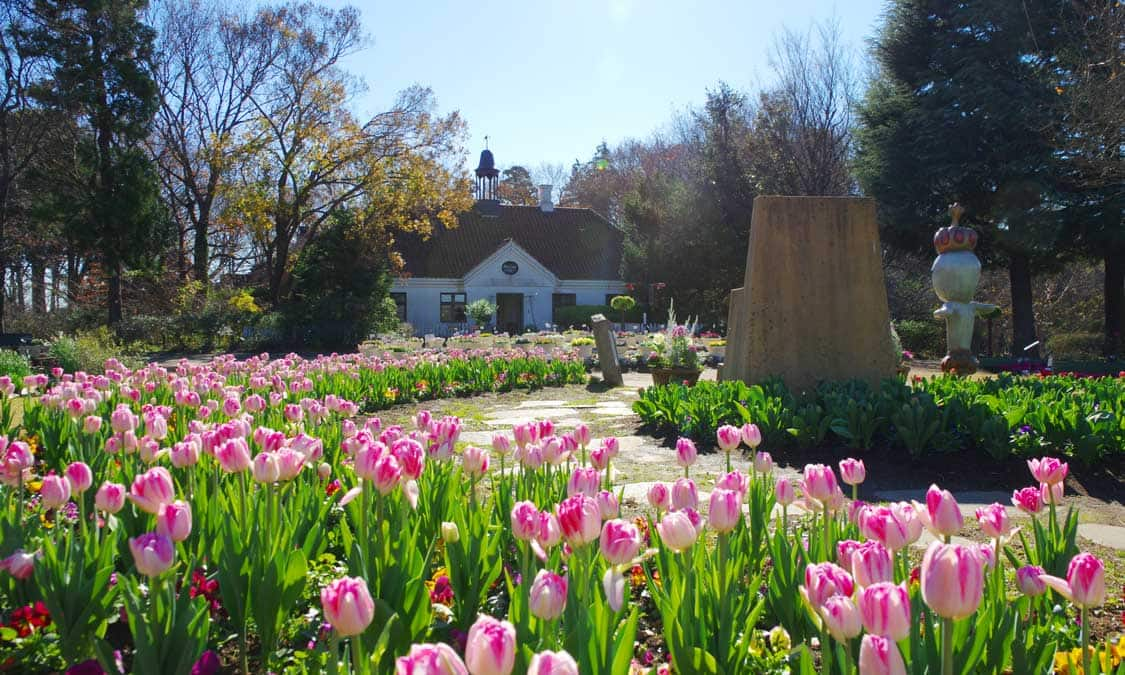 Park adorned with flowers
Enjoy various flowers throughout the year in the Funabashi H.C. Andersen Park. At any season, the park is decorated with around 50,000 plants of 100 varieties, full of blossoms whenever you visit. In the spring, enjoy viewing the 800 delicate cherry blossom trees of 10 different species, and in the summer, explore the spectacular maze made from 20,000 sunflower blossoms in the Fairy Tale Hill Zone. Recommended for the fall are the 50,000 cosmos flowers of 10 varieties. The rare "Ice Tulips" that bloom from December to January are also a must-see.
Location
Name
Funabashi H.C. Andersen Park
Website
https://www.park-funabashi.or.jp/and/EnglishGuide201806.pdf
Address
525 Kanehori-cho, Funabashi-shi, Chiba
Access
Approximately 15 minutes' bus ride from Misaki Station on the Shin-Keisei Line
Approximately 40 minutes' bus ride from North Exit of JR Funabashi Station
Approximately 15 minutes' bus ride from Komuro Station on the Hokuso Line
Approximately 40 minutes' drive from the Hanawa IC on the Keiyo Road
Approximately 40 minutes' drive from the Yazu-Funabashi IC on the Higashi-Kanto Expressway
Approximately 30 minutes' drive from the Chiba-Kita IC on the Higashi-Kanto Expressway
Business Hours
9:30 to 16:00
Open 9:30 to 17:00 on Saturdays, Sundays and public holidays from April 8 to October 31; March 20 to April 7; June 15; and all days from July 20 to August 31
Opening times vary depending on time of year. Please see the website for details.
Closed
Mondays, December 29 to January 1 (open on public holidays as well as spring, summer and winter holiday periods)
Inquiries
TEL: 047-457-6627
Admission
General admission: 900 yen; High school students (must show school ID): 600 yen; Elementary and junior high school students: 200 yen; Children (age 4 and above): 100 yen