Buy delicious seasonal fruits of Ukiha
Roadside Station Ukiha is in the southern part of Fukuoka Prefecture, along National Route 210. Blessed with a temperate climate, Ukiha is renowned for its production of delicious fruits. Roadside Station Ukiha offers fresh fruits and vegetables in season. Peruse the market for a host of local produce that comes in every morning, and then enjoy dining at the restaurant serving sumptuous dishes of seasonal ingredients. The popular roadside station ranked first in customer satisfaction in the roadside station ranking of the Kyushu and Yamaguchi area.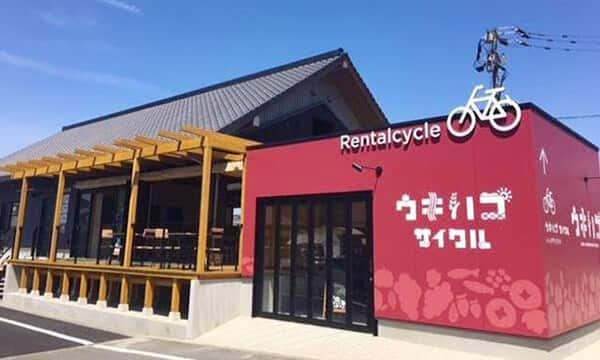 Ukihaco tourist information center
Located adjacent to Roadside Station Ukiha, Ukihaco is a tourist information center designed for various purposes. Have the resident concierge introduce you to the city's recommended spots, and make Ukihaco the starting point for your sightseeing adventure. There are also a resting space, nursing space, and rental bicycles available. In addition, try participating in various events where you can enjoy interacting with the local residents.
Location
Name
Roadside Station Ukiha
Website
https://www.michi-no-eki.jp/stations/viewe/919
Address
729-2 Yamakita, Ukiha-machi, Ukiha-shi, Fukuoka
Access
Approximately 12 minutes' drive from the Haki IC on the Oita Expressway
Approximately 7 minutes' drive from Ukiha Station on the JR Kyudai Main Line
Approximately 10 minutes' drive from Haki highway bus stop
Business Hours
9:00 to 18:00
Closed
Second Tuesday of every month (if it is a public holiday, then the following day), year-end and New Year's holidays
Inquiries
TEL: 0943-74-3939
Others
Ukihaco website: (In Japanese) https://ukihaco.jp/