Shop for local specialties at Jibasan Kurume in JR Kurume Station
Jibasan Kurume is a souvenir shop offering various products from the Kurume area in Fukuoka Prefecture. At the JR Kurume Station store, you can purchase Kurume's local sake, ramen noodles, Chikugo udon noodles, and sweets, as well as traditional crafts such as Kurume-Kasuri textile and Rantai lacquerware. Try the Yakitori Omusubi, a tasty rice ball made with local ingredients, available only at the JR Kurume Station store. The store is also close to a tourist information center, so stop by for various sightseeing tips for Kurume.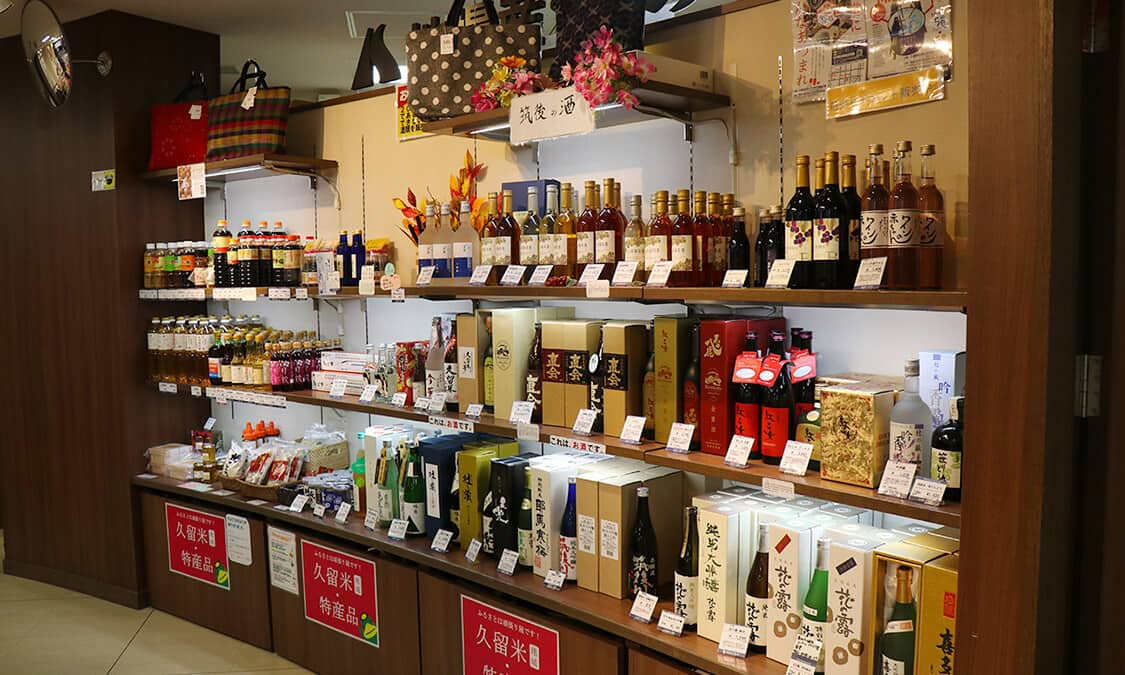 With rich water sources and high-quality rice, Kurume's sake brewing industry has thrived since ancient times and still continues to be one of Japan's leading sake producing areas with many sake breweries. In addition to sake, various liquors such as shochu, liqueur, and wine are also produced. There are events to enjoy sake throughout the year, such as sake tasting and Kurabiraki, a brewery's opening at the beginning of the year. Jibasan Kurume JR Kurume Station store offers a wide lineup from local breweries, with a great selection that sake lovers will rejoice.