"Tastes of JAPAN by ANA" is a regional vitalization project that collaborates with the different prefectures in Japan to present the Land of the Rising Sun in all of its diverse glory.
Hot spring at 1,800-meters altitude
Manza Onsen has a rich supply of high-temperature water and is known for the unique smell and color of a sulfur spring, with one of the highest sulfur content of the hot springs in Japan. Located inside Joshinetsu-Kogen National Park, the mountain hot spring resort offers much to enjoy all through the year, with a cool climate in the summer, beautiful foliage in the fall and skiing in the winter.
Located at an altitude of 1,800 meters, Manza Onsen Ski Resort is a powder snow paradise. Both beginner and advanced skiers alike can enjoy skiing to their hearts' content at the wide variety of ski slopes. Also, during the fall visitors can view the beautiful autumn foliage from the ski lift.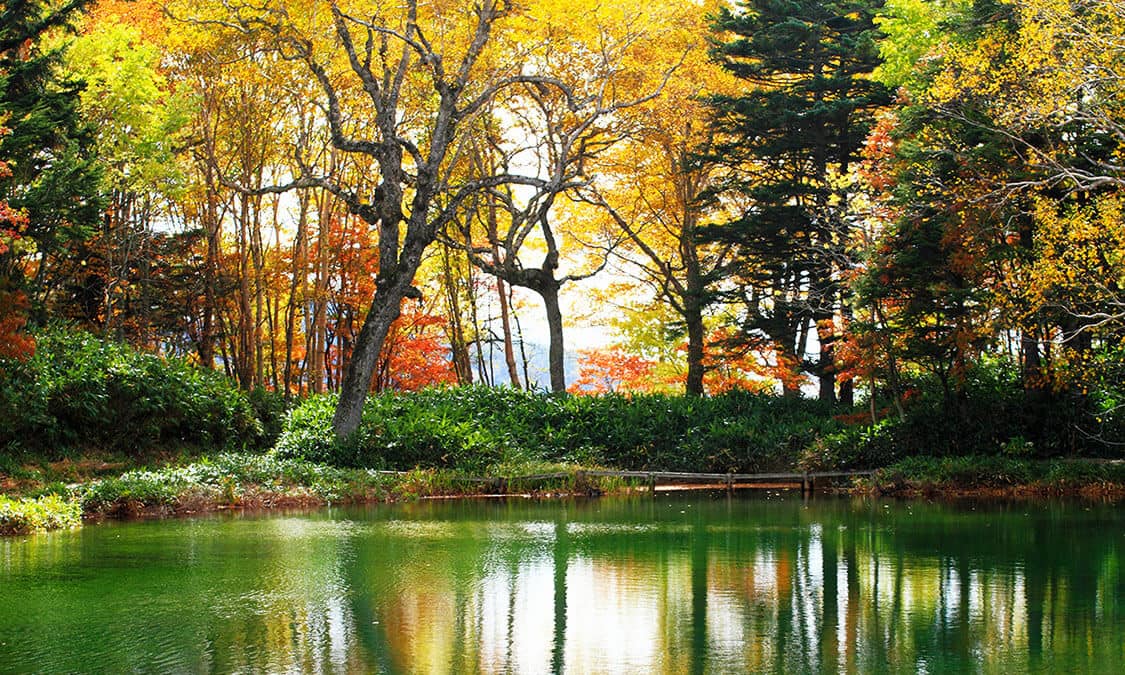 See Ushiike Lake with stunningly clear water
Only about 200 meters in circumference, Ushiike Lake is more like a small pond surrounded by a quiet forest. Because of its strong acidity, the water is so transparent that you can see the bottom. Take a stroll around on the promenade path and enjoy the serene atmosphere.
Location
Name
Manza Onsen
Web Sites
https://www.visitgunma.jp/en/sightseeing/detail.php?sightseeing_id=7
Address
Manza Onsen, Tsumagoi-mura, Agatsuma-gun, Gunma
Access
Approximately 108 minutes' bus ride from JR Karuizawa Station
Approximately 40 minutes' bus ride from JR Manza-Kazawaguchi Station
Inquiries
TEL: 0279-97-4000 (Manza Onsen Tourist Association)