"Tastes of JAPAN by ANA" is a regional vitalization project that collaborates with the different prefectures in Japan to present the Land of the Rising Sun in all of its diverse glory.
Myogi Shrine overflows with energy from Mount Myogi, a famed object of mountain worship
Boasting a history of 1,500 years, Myogi Shrine is situated on the hillside of Mount Hakuun, the highest peak of Mount Myogi. The main shrine is a lavish structure built in the rare black lacquered Gongen-zukuri style and embellished with impressive engravings by the same artisans as the famous Nikko Toshogu Shrine. Together with the Karamon gate and Urushi-Soumon gate, the structures are designated as an Important Cultural Property. In addition, the Treasure Museum exhibits such artworks as the seated statue of Fudo Myoo created by Enku, a renowned Buddha sculptor from the 1600s.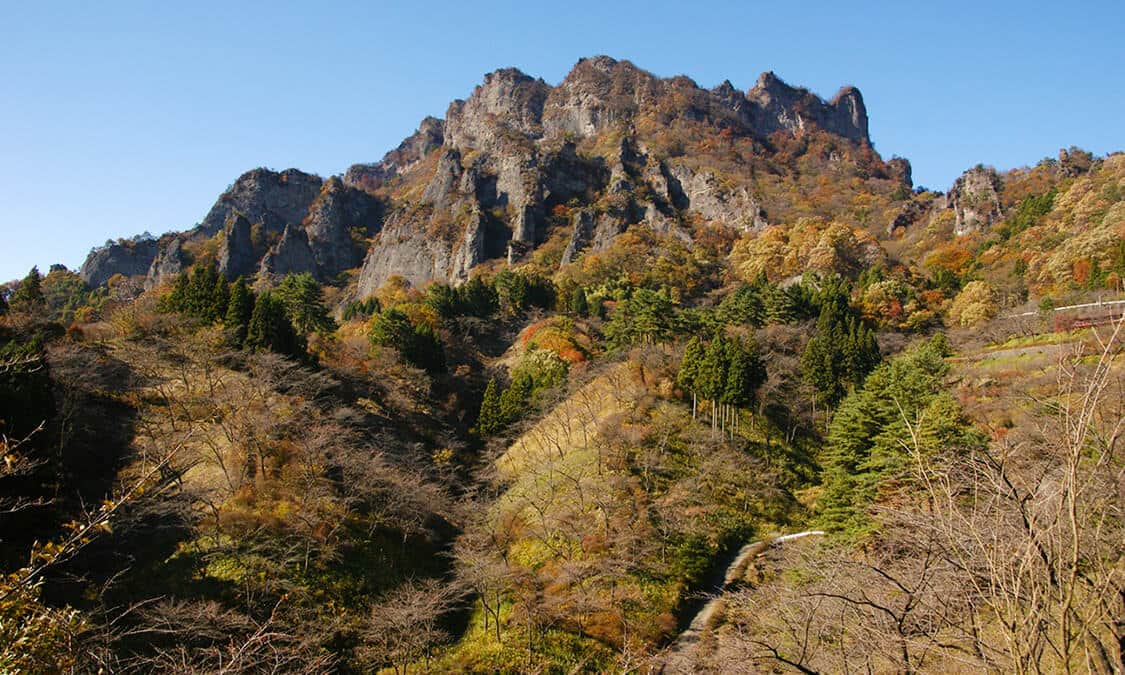 Along with Mount Akagi and Mount Haruna, Mount Myogi makes up the Three Famous Mountains of Jomo (present-day Gunma Prefecture). Mount Myogi is actually a collective name for a group of mountains. Mount Hakuun, Mount Kondo, and Mount Kinkei on the south side make up the Omote-Myogi (front side of Myogi), while Mount Yakyu, Chosunokashira, and Mount Ontake make up the Ura-Myogi (backside of Myogi). The scenery of rugged mountains strewn with sheer rocks is also counted among Japan's Best Three Amazing Views. The great natural phenomenon is especially beautiful when adorned with fresh greenery in the spring and blazing foliage in the fall. In the middle of Mount Hakuun, there is a sign of a white large kanji character, "dai" (meaning "great" or "large" in Japanese), which stands for the "dai" in Myogi Daigongen (another name for Myogi Shrine). In ancient days, this was a famous landmark for travelers.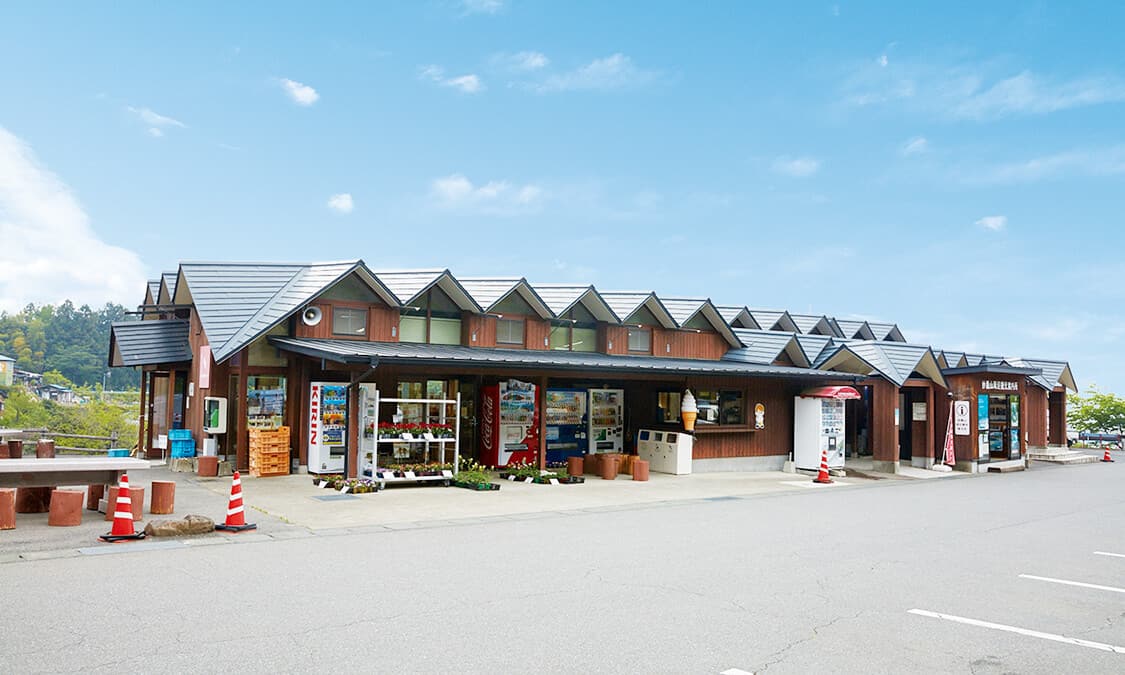 Located at the base of Mount Myogi, Roadside Station Myogi offers a variety of fresh locally grown vegetables and various specialties, such as the famous Shimonita leek, shiitake, and maitake mushrooms. At the restaurant, try the wide range of menus made with local produce and the soft-served ice cream in seasonal flavors such as sakura (cherry blossom) and strawberry. In addition to shopping and dining, enjoy the great view from the roadside station.
Enjoy driving with a great view
Mount Myogi is also known for its driving route with an amazing view of the sheer rocks on the soaring mountain surface. Because it is one of the settings in the popular street racing comic "Initial D," the road has also become a famous destination for auto fans. On this road with many ups and downs and S-curve roads, visitors can enjoy the various scenery of Mount Myogi in every season, such as the spring cherry blossoms and fall foliage.