Relax at Arima Onsen, Japan's oldest hot spring beloved to this day
One of Japan's three most famous and historic hot springs, Arima Onsen, is located at the northern foot of Mount Rokko near the city of Kobe in Hyogo Prefecture. It is said to be the oldest hot spring in Japan and also known to have been favored by Toyotomi Hideyoshi, one of the most prominent warlords in the Warring States period (late 15th century to mid-16th century). The traditional atmosphere of the traditional hot spring town can be felt even today. Enjoy a full hot spring tour with the town's two public baths and five hot spring source spots, as well as many inns offering day trip baths.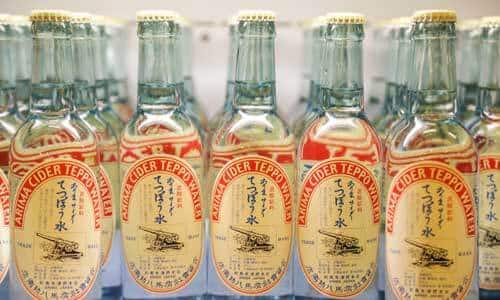 Take a break while exploring the town at the gold and silver public baths
Ariima Onsen has five hot spring sources and two public baths. The public baths are called Kin-no-yu (golden hot water), which has the reddish-brown spring water Kinsen (golden hot spring), and Gin-no-yu (silver hot water) with colorless water Ginsen (silver hot spring), which is a carbonated spring that uses radium water. Both are famous hot springs since ancient times. In the quaint historic town, enjoy strolling among delicious food and souvenir shops. Be sure to try sparkling Arima cider made from carbonated hot spring water and sweet Tansan Sembei (carbonic acid crackers).
Location
Name
Arima Onsen
Website
https://visit.arima-onsen.com/
Address
1297-1 Utsugitani, Arima-cho, Kita-ku, Kobe-shi, Hyogo
Access
To Arima Onsen Station on the Kobe Electric Railway:
Approximately 2 hours' bus ride from Kansai International Airport
Approximately 30 minutes' bus ride from Itami Airpot (Osaka International Airport)
Approximately 70 minutes' bus ride from Kobe Airport
Inquiries
TEL: 078-904-0708 (Arima Hot Springs Tourism Association)