"Tastes of JAPAN by ANA" is a regional vitalization project that collaborates with the different prefectures in Japan to present the Land of the Rising Sun in all of its diverse glory.
Fukuroda Falls in Ibaraki Prefecture, one of the three most renowned waterfalls in Japan featuring both calmness and roughness
As one of the three most renowned waterfalls in Japan, Fukuroda Falls is the famous tourist spot boasted by Ibaraki and the town of Daigo. From afar, the falls look gentle white strands of falling water. Come closer and observe violent splashes of water hitting the ground. The falls captivate visitors with its contrast of calmness and roughness.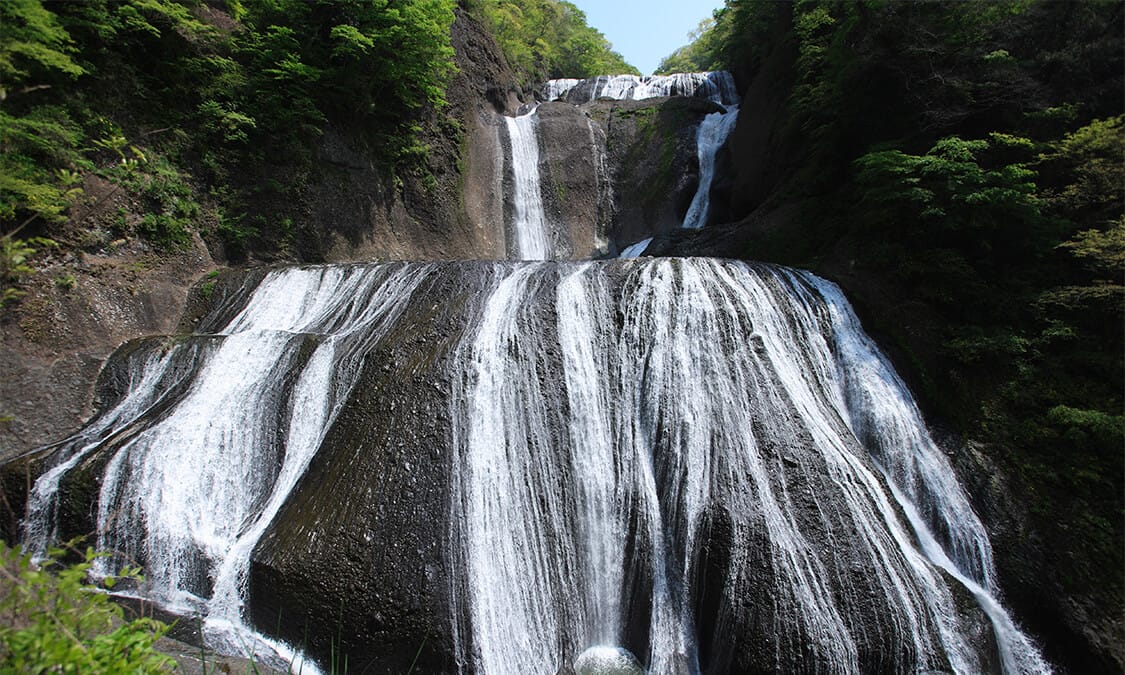 One of the three most renowned waterfalls in Japan

Fukuroda Falls is 120 meters high and 73 meters wide, falling into the Taki River, which is a branch of the Kuji River. Fukuroda Falls is also called Yodo-no-Taki, which means four-step falls, because the water stream falls on four large rock faces. The name is also said to derive from the story in which Saigyo Hoshi, a renowned monk, greatly praised the falls by saying that you should visit the falls once in each of four seasons (yodo also means four times). Feel the beauty of rich nature in a healing place.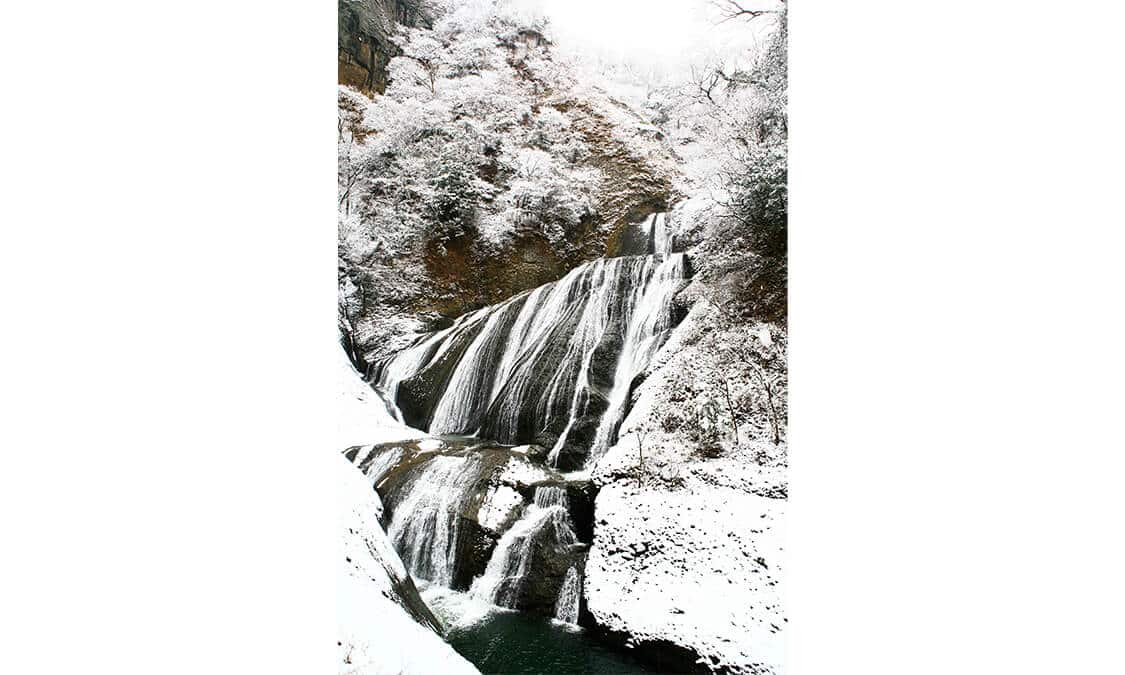 Seasonally changing falls
The strands of water from the waterfall change in appearance while flowing over four rock faces. At times they run smoothly like white threads, other times they are violent. Fukuroda Falls changes by season, too: Surrounded by greenery in spring, visitors enjoy the coolness in summer, while in fall the waterfall is embellished by brilliant leaves and then frozen due to severe cold in winter. Enjoy nature in every season. Hot spring facilities and campsites are located nearby. It is rumored that you will be successful in love if you find a heart in the waterfall.
Delicious food: Specialties of Daigo
Visitors can enjoy the delicious local foods that are unique to Daigo, in northern Ibaraki Prefecture, where Fukuroda Falls is located. You'll be surprised by the deliciousness of such specialties as Okukuji tea with fresh yet rich flavor, yuba (soy milk skin) made from quality homegrown soybeans, Okukuji Shamo (game fowl) first prize winner at the national competitive show, shimi-konnyaku (frozen konnyaku) made by freezing konnyaku in snow during winter, Okukuji apples famous from the prefecture and sweetfish grown in the clean water of the Kuji River.
Location
Name
Fukuroda Falls
Web Sites
https://english.ibarakiguide.jp/kanko-spot/fukuroda-falls
Address
3-19 Fukuroda, Daigo-machi, Kuji-gun, Ibaraki
Access
10 minutes' bus ride from Fukuroda Station on the JR Suigun Line
Approximately 50 minutes from the Naka IC on the Joban Expressway
Business Hours
8:00 to 18:00 (9:00 to 17:00 from November to April) *1
*1 Open until 20:00 in November or 19:00 in December and January during the waterfall lighting-up period (business hours vary by year)
Closed
Open all year round
Inquiries
TEL: 0295-72-0285 (Daigo Town Tourism Association)
Admission
Adults (15 years old or older, excluding junior high school students): 300 yen; Children (junior high school students and younger): 150 yen