Nishi-Kanasa Soba Village Soba Workshop

"Tastes of JAPAN by ANA" is a regional vitalization project that collaborates with the different prefectures in Japan to present the Land of the Rising Sun in all of its diverse glory.
Ibaraki's Hitachi Aki Soba, a brand highly rated by soba connoisseurs
The Hitachi Aki Soba, produced in northern Ibaraki Prefecture, is a soba (buckwheat) brand developed from a native soba variety with a unique flavor. At the Soba Workshop, visitors can enjoy this renowned soba made using various popular local cooking methods, as well as get hands-on experience making and tasting your own soba noodles. Enjoy the premium brand soba in the heart of its place of origin.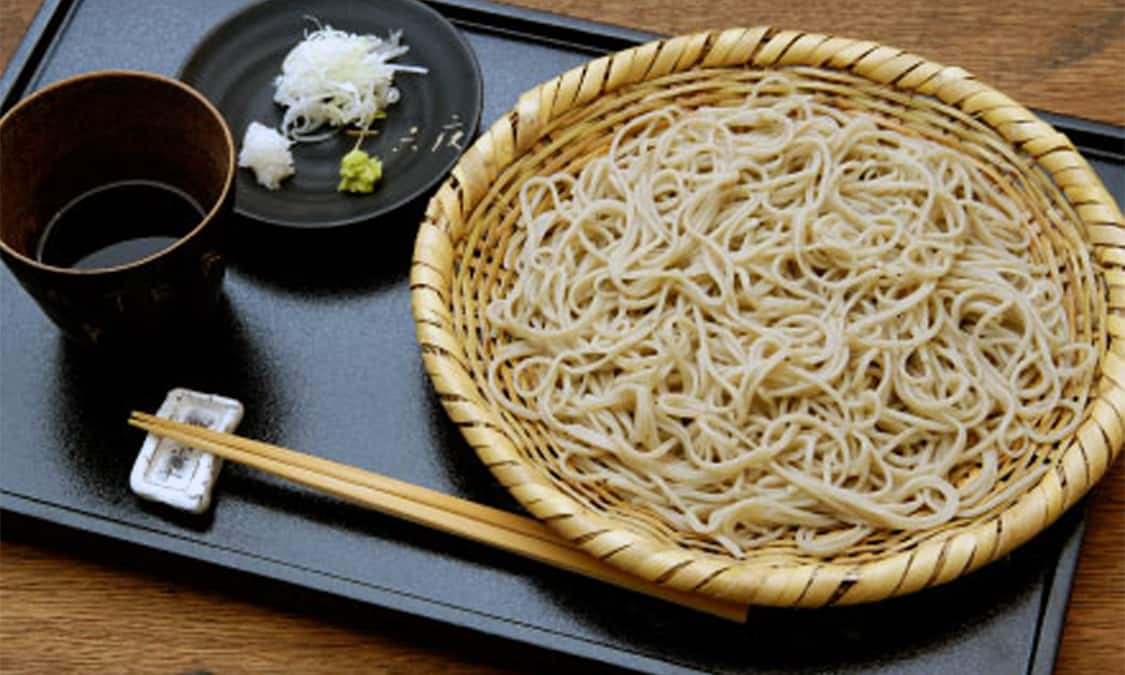 Enjoy the exquisite taste of Hitachi Aki Soba
The delectable aroma and flavor of Hitachi Aki Soba have been lauded by soba artisans around the country as the best in a class of gensoba, or buckwheat with its shell still intact. The boldness and rich flavor is the reason the buckwheat flour has been chosen by well-established soba restaurants all around Japan. Soba producers of the Kanasago area, where Hitachi Aki Soba originated, proudly uphold their efforts to maintain the quality of the premium soba.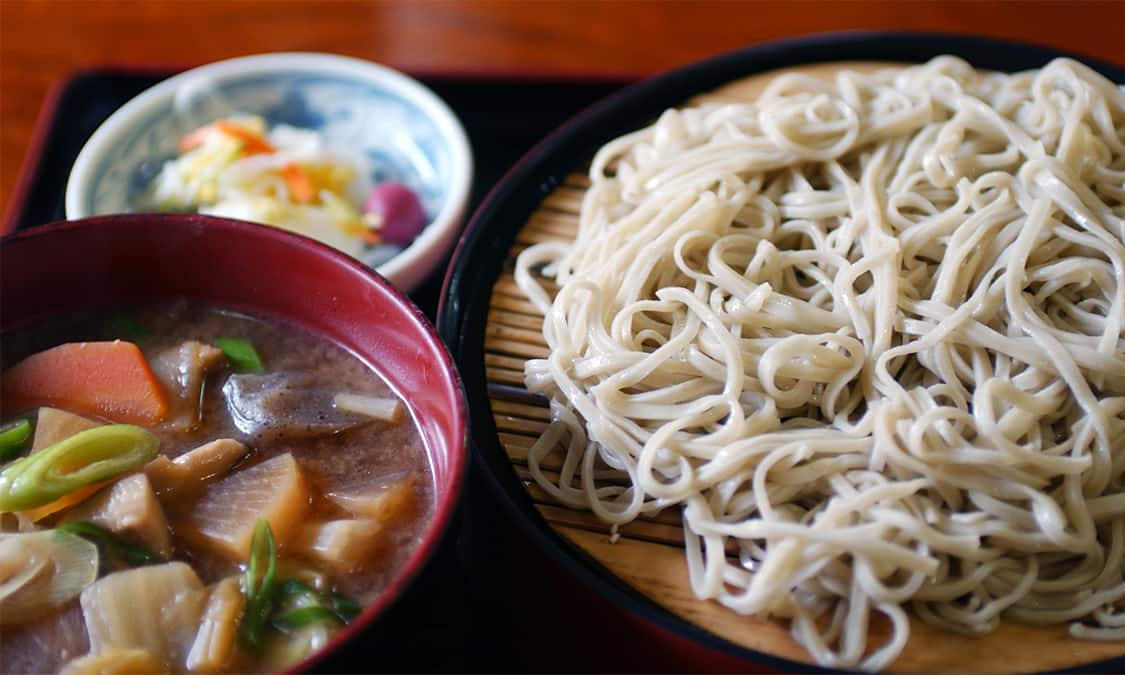 Kenchin-soba, the soul food of Ibaraki
Soba connoisseurs look for the wisteria purple banner in front of restaurants in Ibaraki Prefecture, which signifies that Hitachi Aki Soba is officially used there. One local favorite is kenchin-soba, which is dipping thick soba noodles into a hearty soup brimming with lots of regional agricultural produce. The healthy and nutritious local cuisine is offered at restaurants that also display the designated light blue banner.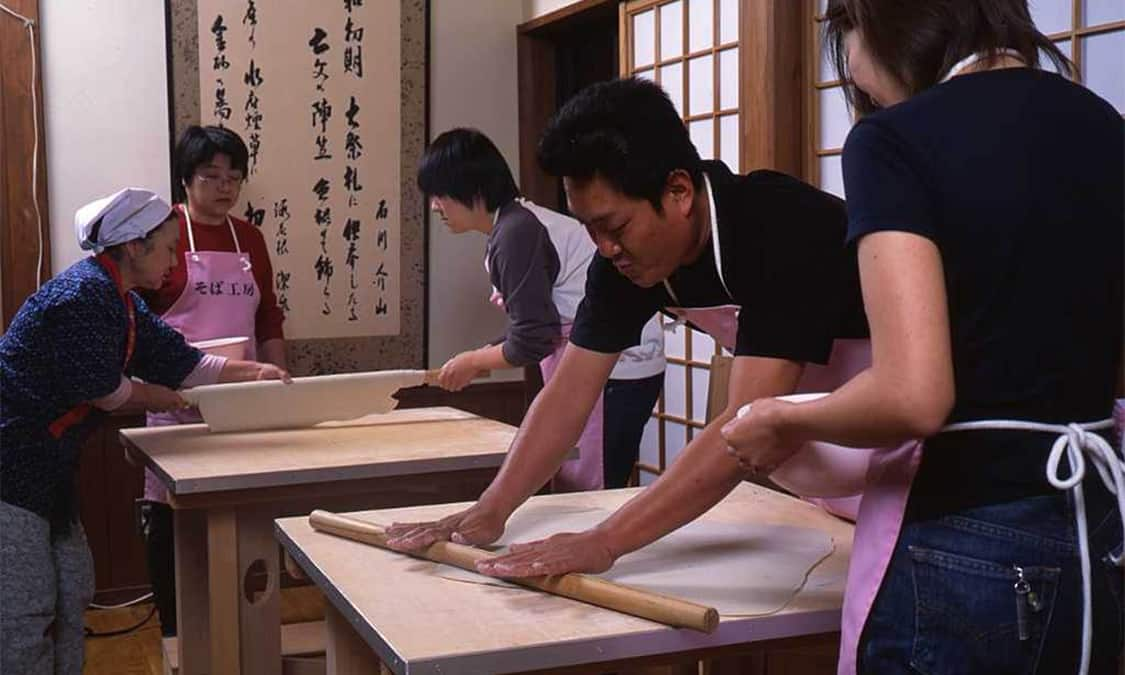 Experience making and tasting your very own soba noodles
In this hands-on soba noodle making lesson, the instructor will guide you through the entire process from mixing the soba flour to kneading, stretching, cutting and finishing up. You can even taste freshly made soba noodles right there on the spot! The lesson takes around 40 minutes and is held twice a day. Participants including families or groups of all ages regardless of experience are welcome. Soba is especially good when it's your very own. Enjoy every aspect of delicious soba from eating to making and observing in this workshop nestled in nature.
Location
| | |
| --- | --- |
| Name | Nishi-Kanasa Soba Village Soba Workshop |
| Web Sites | https://english.ibarakiguide.jp/themes/cultural-experiences.html |
| Address | 2408 Akatsuchi-cho, Hitachiota-shi, Ibaraki |
| Access | 35 minutes' drive from Naka IC on the Joban Expressway |
| Business Hours | 10:00 to 15:00 |
| Closed | Wednesdays (when Wednesday is a public holiday, then the following day), year-end and New Year's holidays |
| Inquiries | TEL: 0294-76-9000 |