Ushiku Daibutsu Buddha Statue

"Tastes of JAPAN by ANA" is a regional vitalization project that collaborates with the different prefectures in Japan to present the Land of the Rising Sun in all of its diverse glory.
Bronze Buddha statue stands 120 meters tall in Ushiku, Ibaraki
Ushiku Daibutsu is the world's largest bronze statue of Buddha constructed by Higashi Honganji Temple. The city of Ushiku was chosen as the statue's site for its relations with Shinran, the founder of the Jodo Shinshu sect of Buddhism. The interior of the statue houses the main worship hall as well as an 85-meter-high observatory, and a serene garden at its feet creates a peaceful environment.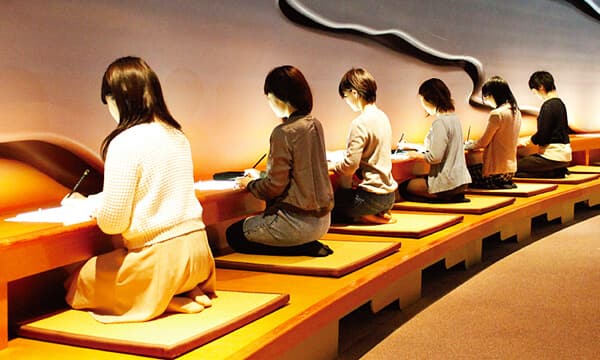 Experience shakyo sutra copying meditation
Visitors can engage in various forms of meditation and worship inside the Buddha. In the World of Gratitude and Thankfulness on the second floor, there are 77 desks designated for shakyo, a form of meditation by hand-copying Buddhist scriptures. By carefully writing each character, it is said that your wishes will come true. Shakyo novices can also experience the ritual with a beginner's set, so enjoy a valuable moment of inner peace as you concentrate all your senses onto your brush. In fact, the entire Buddha statue is like a large temple, with a room for sermons, a room of light and an exhibit of numerous Buddha statues.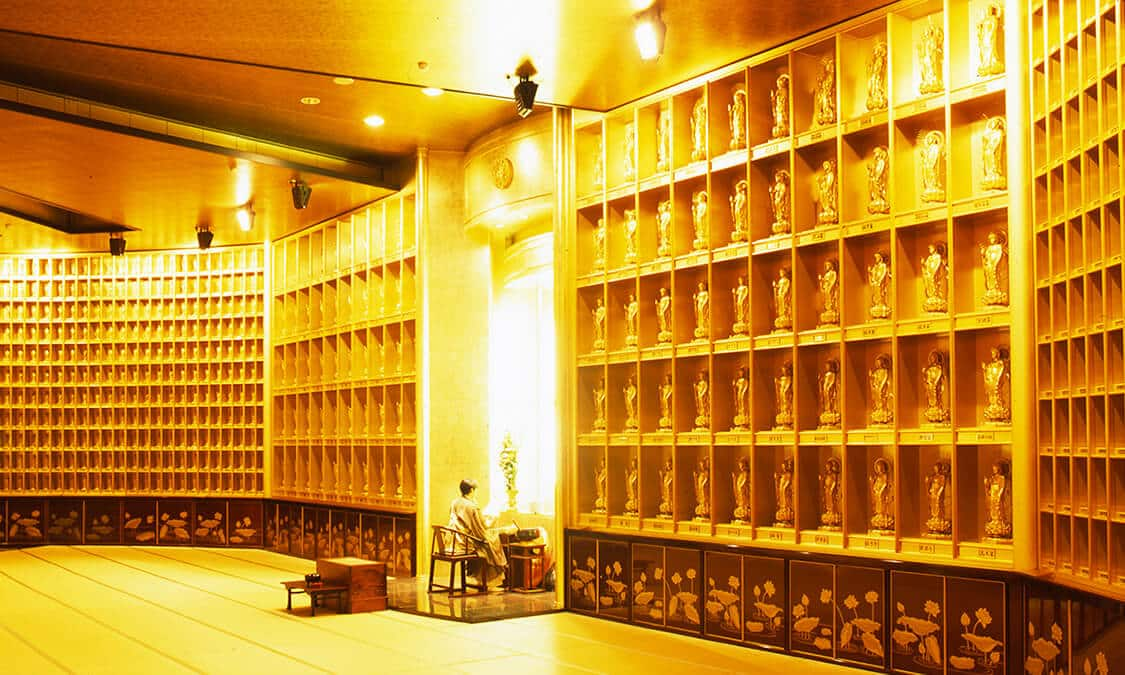 World of the Lotus Sanctuary, a golden main worship hall
The World of Lotus Sanctuary on the third floor is the main worship hall of the temple, with around 3,400 golden Buddha statues enshrined on the walls. The reciting of the sutras echoes in the golden hall every morning and evening, creating a splendid yet solemn atmosphere.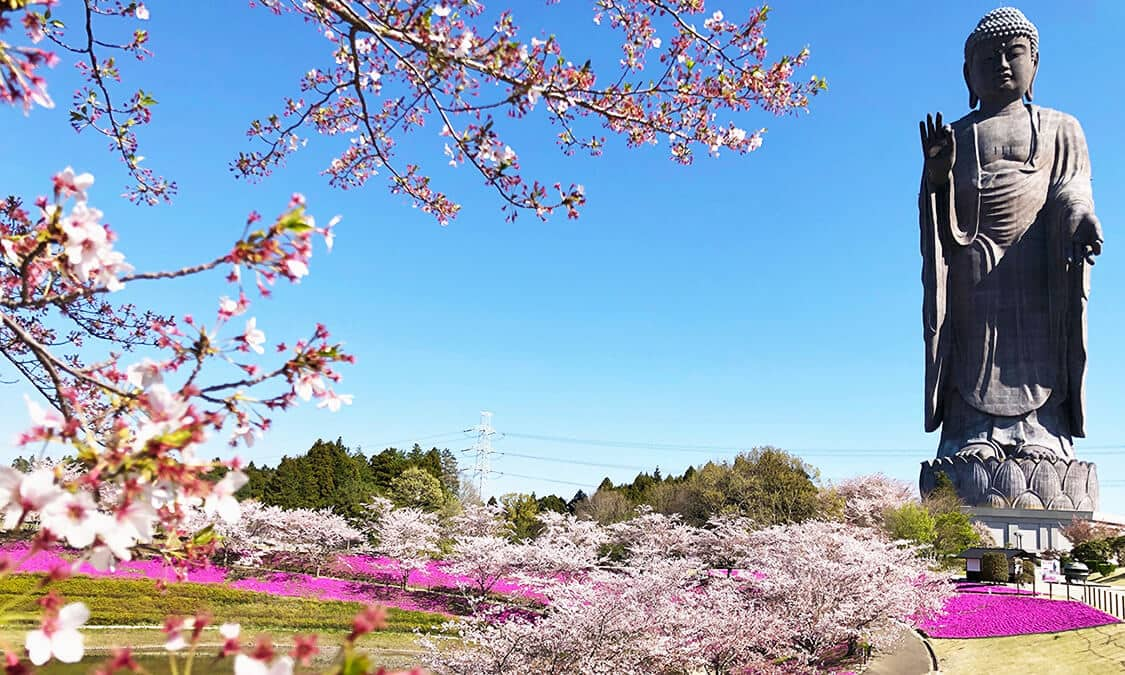 A vast garden for the whole family to enjoy
At the foot of the Buddha statue stretches a 10,000-square-meter garden depicting the Pure Land of Buddhism. The nature-filled garden includes a petting zoo, where visitors can play with small animals, as well as traditional Japanese gardens, ponds and numerous seasonal flowers. In addition, there are various facilities to experience the world of Buddhism, so visitors of all ages can spend leisurely time together.
Location
Name
Ushiku Daibutsu
Web Sites
https://english.ibarakiguide.jp/kanko-spot/ushiku-daibutsu
Address
2083 Kuno-machi, Ushiku-shi, Ibaraki
Access
Approximately 15 minutes' drive from Ushiku-Ami IC on the Ken-odo Expressway
Approximately 3 minutes' drive from Ami-Higashi IC on the Ken-odo Expressway
Approximately 20 to 30 minutes' bus ride from JR Ushiku Station East Exit Bus Terminal 2
Business Hours
March to September: 9:30 to 17:00 on weekdays; 9:30 to 17:30 on Saturdays, Sundays and public holidays
October to February: 9:30 to 16:30
Last admission: 30 minutes before closing
Closed
Open all year round
Inquiries
TEL: 029-889-2931
Admission
Entry into all facilities including the statue interior:
Adults (junior high school students and above): 800 yen; Children (age 4 to elementary school students): 400 yen
Entry into garden and petting zoo only:
Adults (junior high school students and above): 500 yen; Children (age 4 to elementary school students): 300 yen