"Tastes of JAPAN by ANA" is a regional vitalization project that collaborates with the different prefectures in Japan to present the Land of the Rising Sun in all of its diverse glory.
Chichibugahama, Mitoyo – Kagawa's the Bolivian Salt Flats
If there is no wind in the low tide, the surface of the water on the tidal pool is like the Uyuni Salt Lake in South America. Chichibugahama is famous for being a mirror that reflects the sky.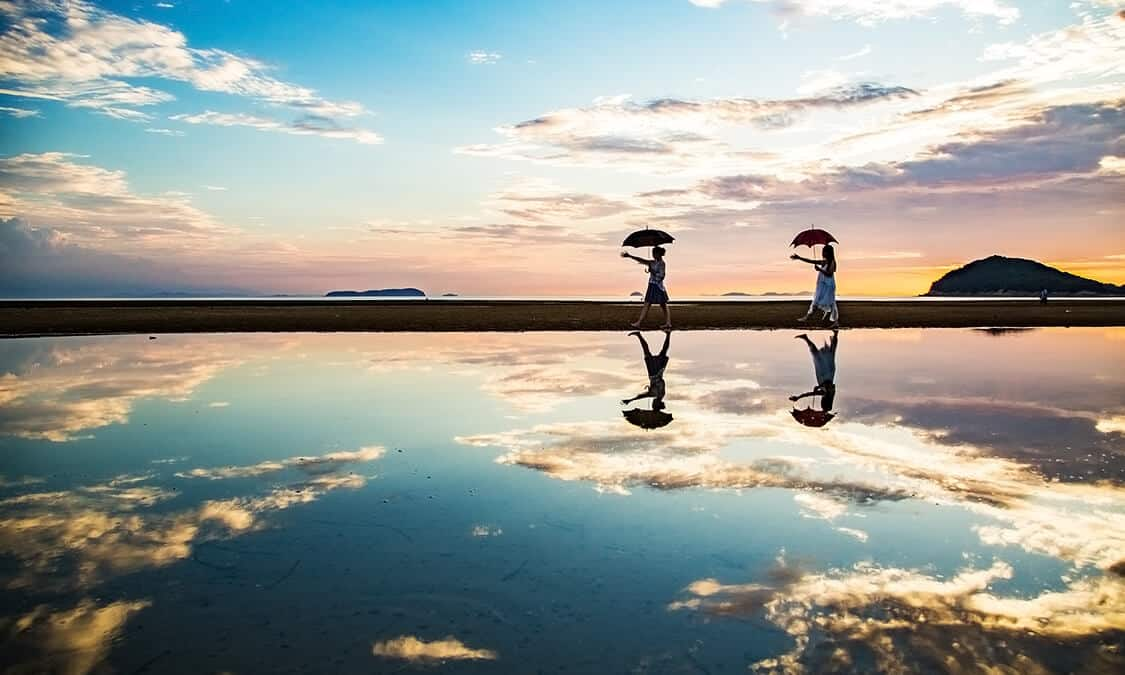 At night, more beautiful scenery spreads and the beautiful sunset is also chosen as "100 sunsets in Japan". How about reflecting various poses on the surface like a mirror?