Sagamiko Resort Pleasure Forest

"Tastes of JAPAN by ANA" is a regional vitalization project that collaborates with the different prefectures in Japan to present the Land of the Rising Sun in all of its diverse glory.
Amusement park, hot spring, and camping all in one great location
With an amusement park, BBQ facility, campsites, and a hot spring, Sagamiko Resort Pleasure Forest is a comprehensive leisure facility for guests of all ages. After enjoying a full day of exciting outdoor activities, relax in the hot spring and stay overnight in the well-equipped campground.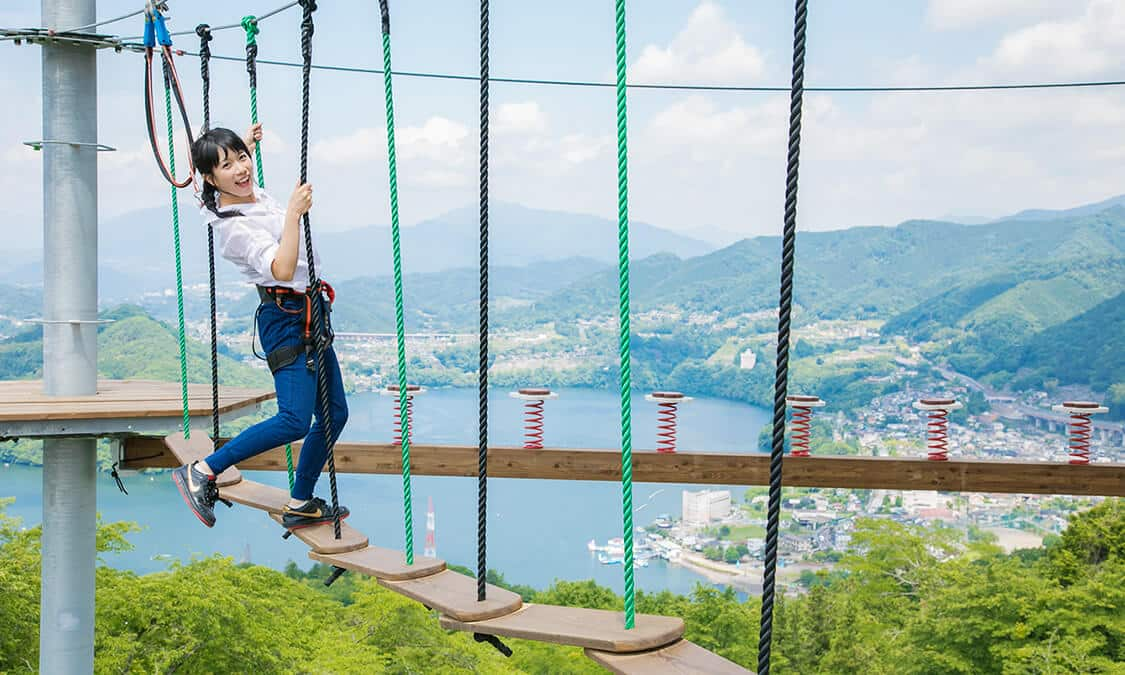 A giant climbing attraction that is the first of its kind in Asia, the Muscle Monster is a hexagonal colosseum consisting of a three-story obstacle course and a rooftop observatory. There is so much to do with an amazing lineup of 92 activities and a stunning 360-degree view from the rooftop overlooking the entire park and the beautiful Lake Sagami. When the weather is nice, you may even be able to spot Mount Fuji.
The only park in the world where you can explore the town of the famous storybook bear, Paddington Town has various attractions children of all ages can enjoy, such as the Paddington Train and the mysterious mirrored maze in the Paddington House of Mirrors. The colorful town is full of great photo spots, and you can encounter Paddington Bear dressed up to match the themes of each attraction including a train conductor and firefighter.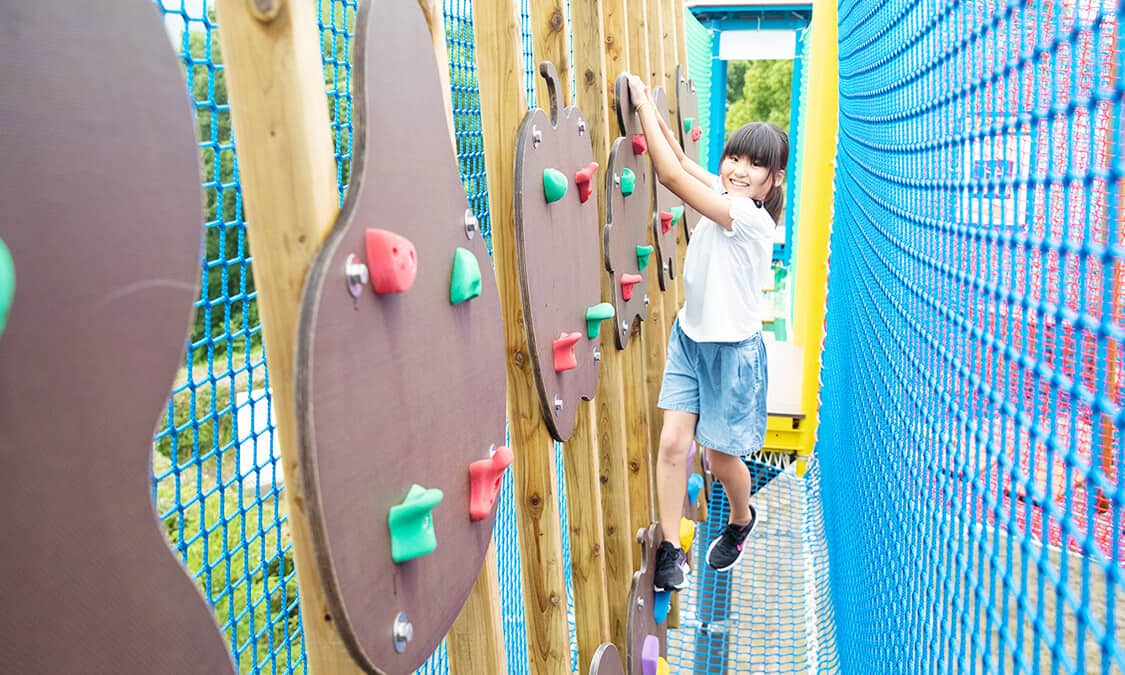 The Hustle Spider is a mid-air obstacle course with 20 different thrilling activities to clear before reaching the goal, including the Climbing Panel and Sky Surfing. The course is protected all around with safety nets, so the whole family can enjoy the aerial adventure.
Location
Name
Sagamiko Resort Pleasure Forest
Web Sites
https://trip.pref.kanagawa.jp/destination/muscle-monster-sagamiko-resort/1397
Address
1634 Wakayanagi, Midori-ku, Sagamihara-shi, Kanagawa
Access
8 minutes' bus ride from Sagamiko Station on the JR Chuo Line
Business Hours
Weekdays: 10:00 to 16:00
Saturdays and holidays: 9:00 to 17:00
May vary depending on the time of year
Closed
Thursdays
May vary depending on the time of year
Inquiries
TEL: 0570-037-353
Admission
Entrance fee:
Adults: 1,800 yen; Children: 1,100 yen
Free pass:
Adults 4,300 yen; Children: 3,500 yen