Roadside Station Miyajidake Kakashi-no-Sato

Smiling scarecrows welcome you at the mountain village of Miyajidake
The Miyajidake district of Shimoshima Island in Amakusa, Kumamoto Prefecture, is a quaint countryside famous for a fun spring festival called the Kakashi (Scarecrow) Festival. At the newly opened Roadside Station Miyajidake Kakashi-no-Sato, visitors can shop for Amakusa's specialty produces and enjoy soba noodles and other local cuisine. The quaint scenery of the farming village evokes a feeling of nostalgia as the smiling scarecrows welcome you.
Held annually from the beginning of spring to Golden Week (end of April to early May), the Kakashi (Scarecrow) Festival surprises visitors with over 400 scarecrows. The normally quiet mountain village transforms into a lively town full of smiles during this time, as scarecrows with colorful expressions decorate the landscapes such as rice fields and rivers. The fun-loving scarecrows remind us of the good old life in the countryside.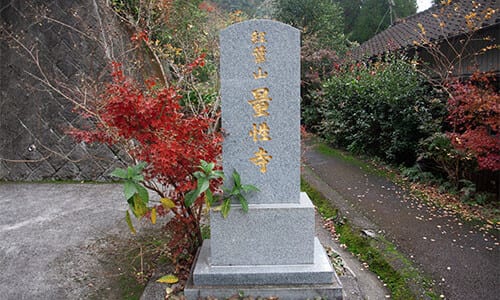 The hill behind Ryosho-ji Temple, which is the only temple in the Miyajidake district, is called the Miyajidake Eighty-eight Temple Pilgrimage, modeled after the Shikoku Eighty-eight Temple Pilgrimage route. Being far away from the Shikoku region, the people of this remote island created a mini version of the famous pilgrimage route. Amakusa is also known as the island of prayer, and while famous as the region of hidden Christians, Buddhism has also been practiced from ancient times and has coexisted with Christianity in the people's everyday lives. Ryosho-ji Temple is close by a roadside station, making it a great stop to enjoy the fresh forest air and go hiking on a mini pilgrimage.
Location
| | |
| --- | --- |
| Name | Roadside Station Miyajidake Kakashi-no-Sato |
| Website | (In Japanese) http://kakashi.amakusa-web.jp/ |
| Address | 5516-1 Miyajidake-machi, Amakusa-shi, Kumamoto |
| Access | Approximately 2 hours 30 minutes' drive from JR Kumamoto Station |
| Inquiries | TEL: 0969-28-0001 |