Sendai Gyutan (Beef Tongue)

Gyutan-yaki (grilled beef tongue) is said to have been born in Sendai after World War II. It is a representative of local gourmet which has grown rapidly in popularity and spread throughout Japan. For each restaurant, the seasoning of the meat and the arrangement of the set are different, and you can enjoy a variety flavors at many restaurants in Miyagi Prefecture, particularly in Sendai City.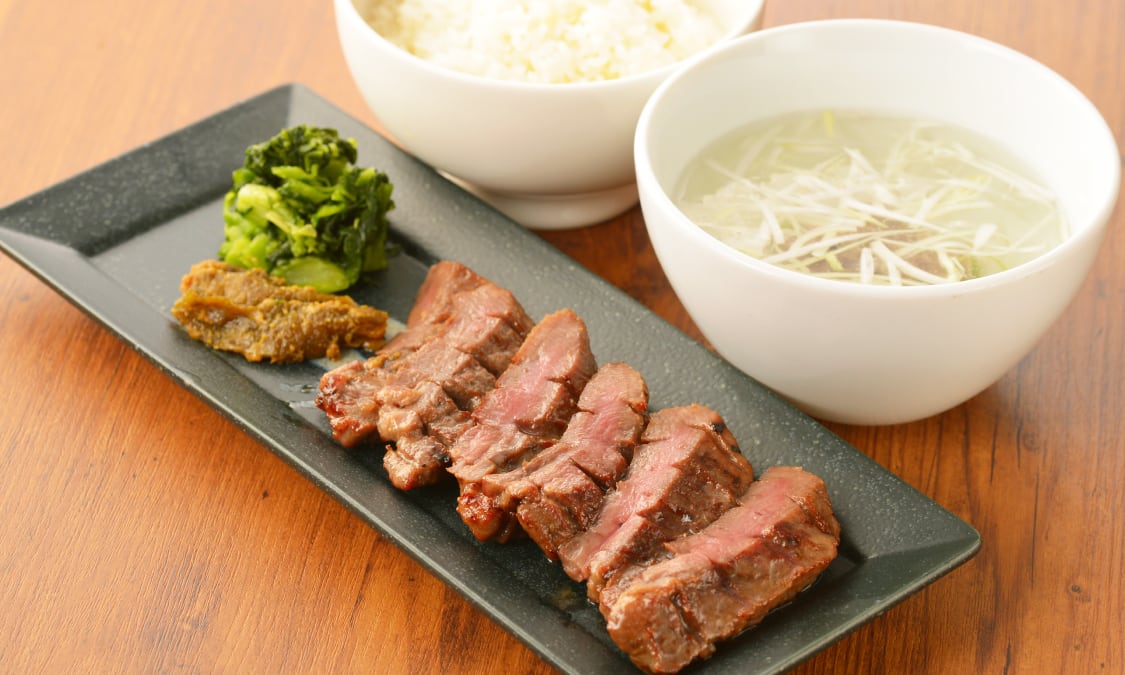 Shintan is a particularly soft part of the tongue that sliced thickly. You can enjoy the chewy and juicy texture of beef tongue.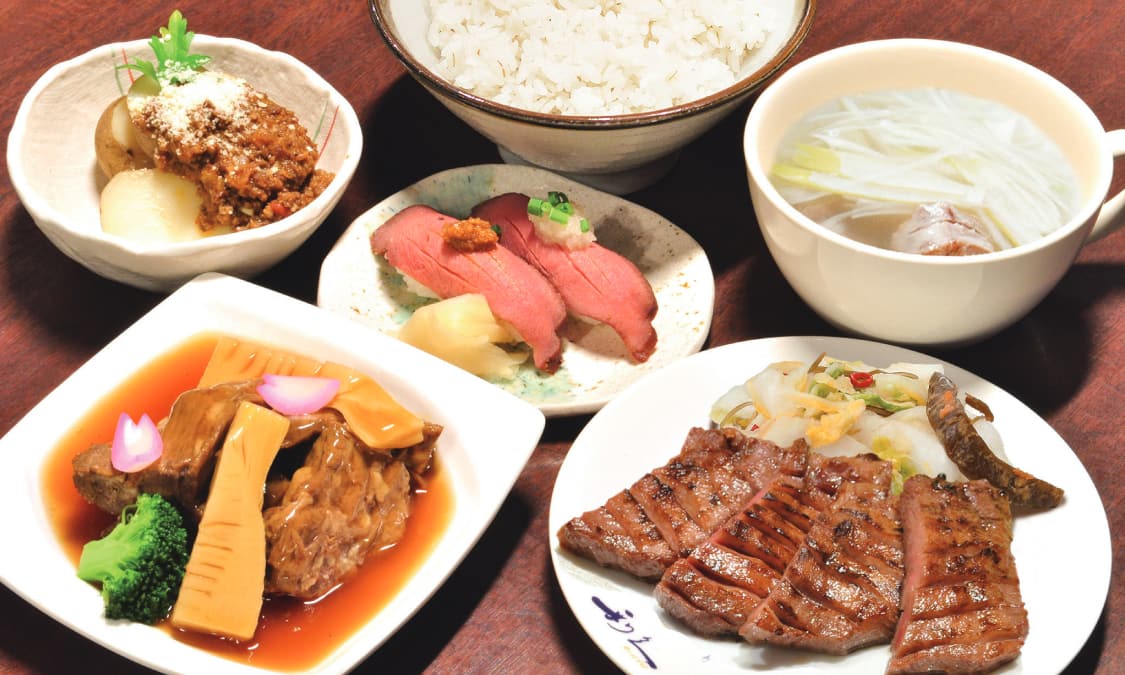 Since it was founded, this gyutan specialty restaurant has many branches in Sendai City. Besides the charcoal-grilled, thickly-sliced, tender beef tongue that it is most proud of, Rikyu also offers novel a la carte dishes and seasonal creative cuisine, with a focus on local ingredients from Sendai and Miyagi Prefecture. With its extensive menu, Rikyu offers a reassuring dining experience for lunch or with family.
(Photograph is for illustrative purposes only.)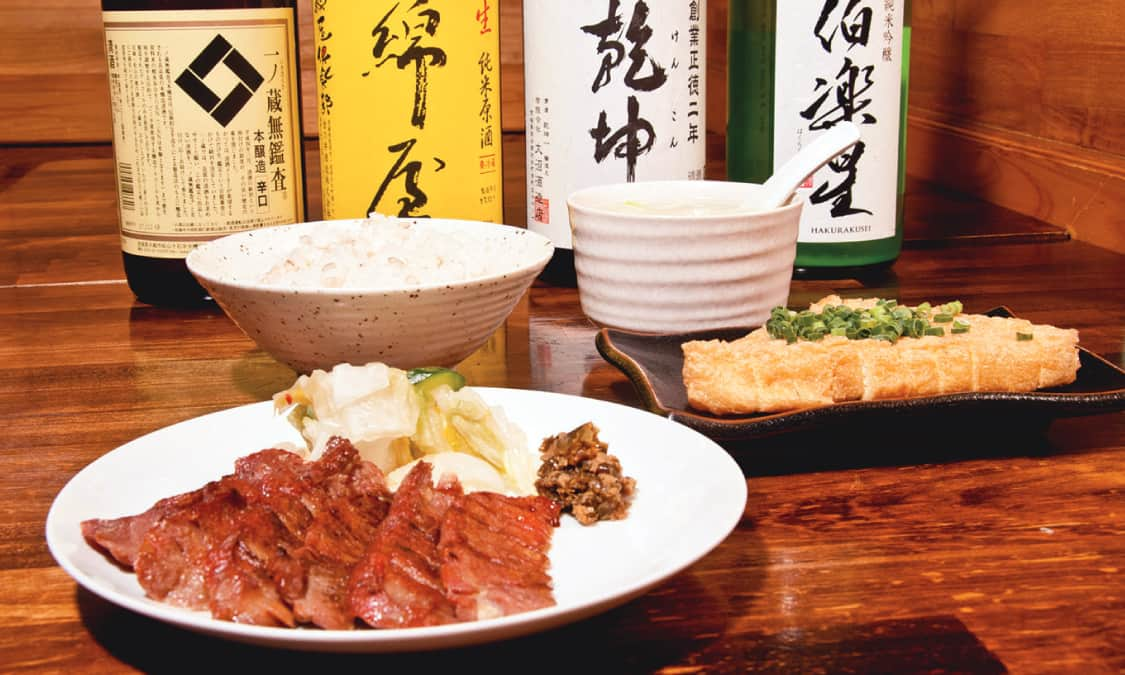 Gyutan Himono Sumiyaki Donpachi
Frequently visit by shop owners of the local shopping arcade, this is izakaya where you can also enjoy delicious gyutan. Enjoy grilled gyutan, tail soup, sashimi and other dishes that made of local ingredients from Sendai and Miyagi, also local sake.
(Photograph is for illustrative purposes only.)