Gokase Highland Ski Resort
"Tastes of JAPAN by ANA" is a regional vitalization project that collaborates with the different prefectures in Japan to present the Land of the Rising Sun in all of its diverse glory.
Gokase Highland Ski Resort, where you can enjoy ski and snowboarding at Miyazaki, Kyushu
Gokase Highland Ski Resort is located in Gokase Town, Nishiusuki-gun, in Miyazaki Prefecture, is a highly recommended skiing and snowboarding destination. Suitable for all levels, from expert skiers and snowboarders to children, the resort has features such as the Paradise Course (1,000 m), the Dynamic Course (650 m), and a family slope, snowboarding also can be enjoyed on all slopes. Gokase Highland Ski Resort is Japan's southernmost natural ski resort, located near the summit of Mount Mukozaka that has an excellent snow quality attracts many skiers and snowboarders every year. Come and visit Gokase Highland Ski Resort.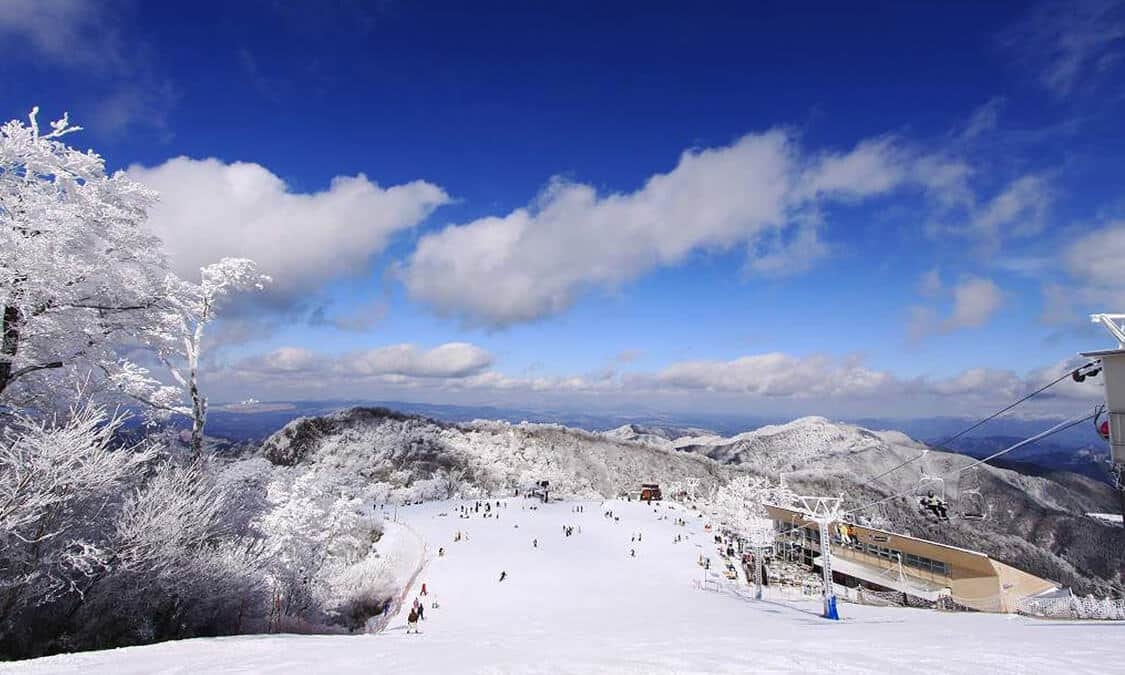 In a good weather, the resort is a prime location that offers you a majestic panorama of the Kyushu's central mountains, from the Five Peaks of Aso to Mount Kuju, Mount Sobo and Mount Katamuki. The sight of "Daiunkai", or great sea of clouds, in the early morning is sure to make your heart happy. The cozy, home-like atmosphere of Gokase is also one of its charms. Even so, you can also enjoy exciting times here. Enjoy the day in your own way at Gokase, where you are the star. Our staff are waiting with open hearts for the feeling, "Please come again."
Location
| | |
| --- | --- |
| Name | Gokase Highland Ski Resort |
| Web Sites | (In Japanese) http://www.gokase.co.jp/ski/ |
| Address | 4647-171 Kuraoka, Gokase-cho, Nishiusuki-gun, Miyazaki |
| Access | Approximately 24 km from Gokase Town Office |
| Business Hours | 8:00 to 16:30 |
| Inquiries | TEL:0982-83-2144 |