Visit Gokase Winery in Miyazaki Prefecture and enjoy a Gokase wine at Kumo-no-Ue-no-Budo Restaurant
Enjoy Gokase wine at Gokase Winery in Gokase Town, Nishiusuki-gun, Miyazaki Prefecture. Gokase wine has earned a high reputation among wine produced in Miyazaki and won numerous awards, including in the Japan Wine Competition and the Sakura Awards. While visiting Gokase Winery, you can also enjoy a glass of wine with lunch at the restaurant, "Kumo-no-Ue-no-Budo". Our wine is made with 100% Gokase-grown grapes and is packed with the aroma of the land.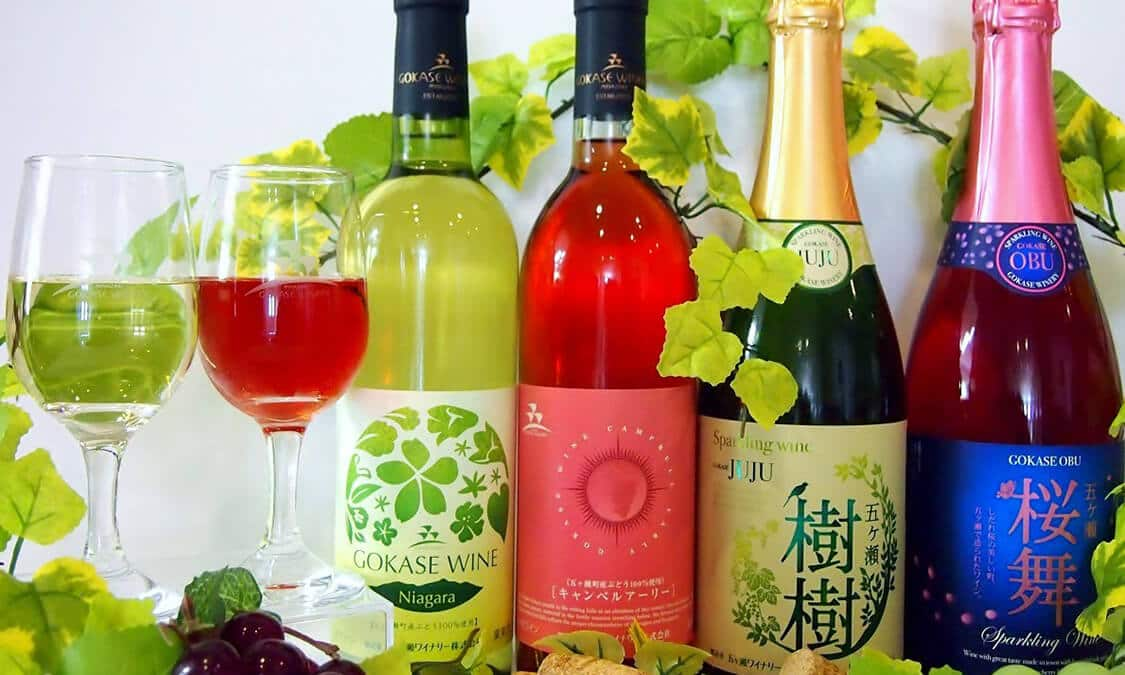 In the Gokase Winery complex, there are "Wine-kan", a cellar door where you can buy wine, "Yuhi-no-Sato Bussan-kan", which sells vegetables and other produce brought in by local growers and "Kumo-no-Ue-no-Budo" restaurant where you can enjoy Gokase wine. Gokase wine has won numerous awards such as "Japan Wine Competition 2018", "The 4th Sakura Awards 2017", and the "Japan Wine Competition Domestic Wine Contest 2014" and become a particularly popular with women.
"Kumo-no-Ue-no-Budo" is a buffet-style restaurant, offering menu options made with an abundance of seasonal produce. Enjoy an elegant time, as you sip from the glass of delicious Gokase wine in your hand.
Location
| | |
| --- | --- |
| Name | Gokase Winery |
| Web Sites | (In Japanese) http://gokase-winery.jp/ |
| Address | 4847-1 Kuwanouchi, Gokase-cho, Nishiusuki-gun, Miyazaki |
| Access | Approximately 8 km from Gokase-cho Town Office |
| Business Hours | 9:00 to 17:00 |
| Inquiries | TEL:0982-73-5477 |